Coronavirus: Why are people attacking Chinese people?
Map of the 2019–20 coronavirus outbreak as of 5 March 2020 (Source: Wikipedia)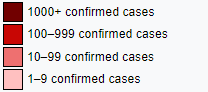 At Latino Gringos™, we want to give you information about the coronavirus, but also like to talk about things that are just wrong and unjust. Latinos know about prejudice and being treated unfairly, but this virus is causing the Chinese people to go through even more unfair treatment as if they caused a plague to come to other countries.
Any time that a story comes out, we suggest that all Latinos should really try to figure out how to deliberately ignore certain news on the television and the internet, especially when a certain ethnicity or race is described as villains. Too many things going on in the world that are intended on keeping people apart and fighting.
For the past few weeks, we've only had one word in mind, "corona". This virus, which comes from China and more particularly from the city of Wuhan, is sowing panic among the local population but also worldwide. A fear, which could be unjustified, is winning us over. Here is what you REALLY need to know about the coronavirus to avoid falling into psychosis.
Chinese people all over the globe are getting verbally attacked and even getting Lysol sprayed on them. This is really disgusting and unjust.
Xenophobic remarks and images have additionally become viral in informal organizations, a circumstance that happens in Chile, yet in addition around the world. Hence, the Chinese people group in Spain needed to forestall this and propelled the battle #NoSoyUnVirus, to guarantee that the infection is in China, not in the Chinese, nor in individuals with oriental highlights. Check the website, interferencia.cl to learn more about this news.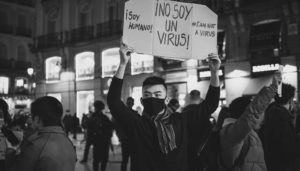 It is pretty clear that the spread of fake news may have increased the amount of racism within all the countries that think that there is a connection between someone's race and the possibility of getting this virus which doesn't make sense. The crazy thing is that it seems the nationwide media outlets are the ones fueling the hatred for Chinese people by constantly saying that it started in China.
Avoid this kind of behavior and educate the people around you so they know about what the virus really is.
Many times, these diseases are man-made. Yes, it is true. We at Latino Gringos™ are not saying that this is the case, but it has happened many times before.
Unlike the SARS virus in 2003, the 2019-nCoV virus can also be spread by infected carriers who do not yet show symptoms of the disease, making it particularly difficult to assess.
Considering that the virus has already reached other continents, such as the United States, all of Asia and also Europe, it must be assumed that this virus is already spreading invisibly, transmitted by people who appear to be in perfect health.
Coronaviruses are a family of viruses that were discovered in the 1960s but whose origin is still truly unknown. Stop blaming the Chinese.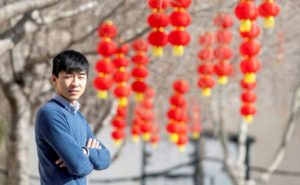 They're different types cause a variety of illnesses, from a cold to severe respiratory syndrome (a severe form of pneumonia).
Most coronaviruses are not dangerous and can be treated effectively. In fact, most people get a coronavirus at some point in their lives, usually during their childhood. Although they are most common in the fall or winter, they can be acquired at any time of the year. It is not widely known to affect Latinos, but no one is immune.
Cough, fever, and chest pain are the main symptoms of coronavirus. Likewise with any infection – virus or other – it is individuals with a fragile immunity who are probably going to require extraordinary consideration. Actually, the individuals who passed away from corona almost all had a past filled with lung infections or constant sickness.
You should know your own body and if something does not feel right, look for the advice of your doctor. In the event that you experience some of the symptoms of the virus, get the proper tests done and then decide how you want to treat the symptoms. Most of the time, it is nothing to worry about and your immune system can manage it all alone.
If you like this article, have a comment or suggestion for us, please comment below or send us a message. We would love to hear from you!
To see more articles about these topics or others, keep coming back to Latino Gringos™. Make sure to follow us on our Instagram  or Facebook to know when we upload new articles or videos.
If you know anyone that might benefit from our articles, even if they are not Latino, please share it with them. We love our Latino community, but also like helping anyone that needs it.
Coronavirus: ¿Por Qué Las Personas Atacan A Los Chinos?
Map of the 2019–20 coronavirus outbreak as of 5 March 2020 (Source: Wikipedia)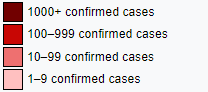 En Latino Gringos ™, queremos brindarle información sobre el coronavirus, pero también nos gusta hablar sobre cosas que son incorrectas e injustas. Los latinos saben acerca de los prejuicios y el trato injusto, pero este virus está causando que los chinos pasen por un tratamiento aún más injusto, como si causaran una plaga en otros países.
Cada vez que se origina una historia, sugerimos que todos los latinos realmente intenten descubrir cómo ignorar deliberadamente ciertas noticias en la televisión e Internet, especialmente cuando una determinada etnia o raza es descrita como villanos. Están sucediendo demasiadas cosas en el mundo que tienen como objetivo mantener a las personas separadas y luchar.
Durante las últimas semanas, solo hemos tenido una palabra en mente, "corona". Este virus, que proviene de China y más particularmente de la ciudad de Wuhan, está sembrando el pánico entre la población local pero también en todo el mundo. Un miedo, que podría ser injustificado, nos está conquistando. Esto es lo que REALMENTE necesita saber sobre el coronavirus para evitar caer en psicosis.
Los chinos de todo el mundo están siendo atacados verbalmente e incluso se les está rociando Lysol. Esto es realmente asqueroso e injusto.
Los comentarios e imágenes xenófobas se han vuelto virales en organizaciones informales, una circunstancia que ocurre en Chile, pero también en todo el mundo. Por lo tanto, una comunidad de chinos en España necesitaba prevenir esto e impulsó la batalla #NoSoyUnVirus, para garantizar que la infección esté en China, no en los chinos, ni en individuos con reflejos orientales. Consulte el sitio web, interferencia. cl para obtener más información sobre esta noticia.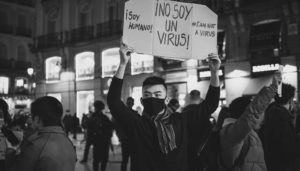 Está bastante claro que la difusión de noticias falsas puede haber aumentado la cantidad de racismo en todos los países que piensan que existe una conexión entre la raza de alguien y la posibilidad de contraer este virus, cosa que no tiene sentido. Lo loco es que parece que los medios de comunicación a nivel nacional son los que alimentan el odio hacia los chinos al decir constantemente que comenzó en China.
Evite este tipo de comportamiento y eduque a las personas a su alrededor para que sepan qué es realmente el virus.
Muchas veces, estas enfermedades son artificiales. Si es cierto. Nosotros en Latino Gringos ™ no estamos diciendo que este sea el caso, pero ha sucedido muchas veces antes.
A diferencia del virus del SARS en 2003, el virus 2019-nCoV también puede transmitirse por portadores infectados que aún no muestran síntomas de la enfermedad, lo que hace que sea particularmente difícil de evaluar.
Teniendo en cuenta que el virus ya ha llegado a otros continentes, como America, toda Asia y también Europa, se debe suponer que este virus ya se está propagando de forma invisible, transmitido por personas que parecen estar en perfecto estado de salud.
Los coronavirus son una familia de virus que se descubrieron en la década de 1960 pero cuyo origen aún se desconoce. Deja de culpar a los chinos.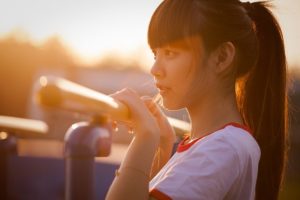 Sus diferentes tipos causan una variedad de enfermedades, desde un resfriado hasta un síndrome respiratorio grave (una forma grave de neumonía).
La mayoría de los coronavirus no son peligrosos y se pueden tratar de manera efectiva. De hecho, la mayoría de las personas contraen un coronavirus en algún momento de sus vidas, generalmente durante su infancia. Aunque son más comunes en otoño o invierno, se pueden adquirir en cualquier época del año. No se sabe mucho que afecte a los latinos, pero nadie es inmune.
La tos, la fiebre y el dolor en el pecho son los principales síntomas del coronavirus. Del mismo modo con cualquier infección, virus u otro, son las personas con una inmunidad frágil las que probablemente requerirán una consideración extraordinaria. En realidad, los individuos que fallecieron de la corona casi todos tenían un pasado lleno de infecciones pulmonares o enfermedades constantes.
Debe conocer su propio cuerpo y si no se siente bien con algo, busque el consejo de su médico. En caso de que experimente algunos de los síntomas del virus, realice las pruebas adecuadas y luego decida cómo desea tratar los síntomas. La mayoría de las veces, no hay nada de qué preocuparse y su sistema inmunológico puede manejarlo solo.
Si le gusta este artículo, tiene un comentario o sugerencia para nosotros, por favor comente a continuación o envíenos un mensaje. ¡Nos encantaría saber de usted!
Para ver más artículos sobre estos temas u otros, siga visitando Latino Gringos ™. Asegúrese de seguirnos en nuestro Instagram  o Facebook para saber cuándo cargamos nuevos artículos o videos.
Si conoces a alguien que pueda beneficiarse de nuestros artículos, incluso si no son latinos, compártelo con ellos. Amamos a nuestra comunidad latina, pero también nos gusta ayudar a cualquiera que la necesite.