How to have financial freedom in less than 5 years.
PART 1
How would your life change if you woke up every day knowing your money was automatically going where it was supposed to, bills were paid on time every month, you automatically saved money, and you're not stressing over your finances anymore?! Isn't that a dream!? Having Financial Freedom isn't just a single goal, it is a series of sub-goals. This is because your financial life has various facets. Latino Gringos™ is here to guide you on how you can be financially free, and independent in less than 5 years!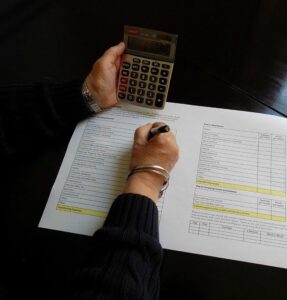 1. Visualize Financial Freedom For You.
What do you visualize whenever you think of financial freedom? You have to visualize first before you can start planning. You must also take into consideration all the hardships, and sacrifices you will have to go through.
"Difficult Roads Often Lead To Beautiful Destinations."
2. Create Multiple Streams Of Income
Don't just rely on one job. Diversify your income, and make more money! There are a lot of opportunities out there that will help you earn money. One of the examples is selling your skills, creating and selling your own product, reselling, and investing in the stock market.
3. Live Within Your Means
Don't spend what you can't afford. You should earn more than you spend. Always track your expenses, and make sure you're not spending more than you can afford.
4. Pay Yourself First
In regards to living within your means, paying yourself first is the best way you can start. This means that when you receive your income, you should immediately allocate money for your savings, and/or your investments.
5. Get Insured
Don't forget to apply for insurance when you receive your money. Getting insured is really important because it helps you protect your money, and avoid bigger expenses because of unforeseen events, accidents, and many more. Getting insurance at a young age is cheaper than when you're old.
THERE ARE MORE WAYS ON HOW YOU CAN BECOME FINANCIALLY FREE!
To read Part 2 on "How To Have Financial Freedom In Less Than 5 Years?", keep coming back to Latino Gringos™. Make sure to follow us on our Instagram or Facebook to know when we upload new articles or videos.
¿Cómo tener libertad financiera en menos de 5 años?
PARTE 1
¿Cómo cambiaría su vida si se despertara todos los días sabiendo que su dinero se estaba yendo automáticamente a donde se suponía que debía, las facturas se pagaban a tiempo todos los meses, ahorraba dinero automáticamente y ya no se estresa por sus finanzas? ¿¡No es un sueño !? Tener libertad financiera no es solo un objetivo, es una serie de subobjetivos. Esto se debe a que su vida financiera tiene varias facetas. Latino Gringos ™ está aquí para guiarlo sobre cómo puede ser financieramente libre e independiente en menos de 5 años!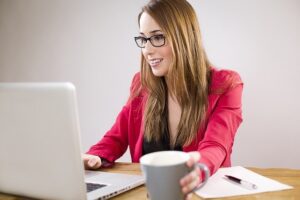 1. Visualice la libertad financiera para usted.
¿Qué visualiza cada vez que piensa en la libertad financiera? Primero debe visualizar antes de comenzar a planificar. También debe tener en cuenta todas las dificultades y sacrificios por los que tendrá que pasar.
"Las carreteras difíciles a menudo conducen a destinos hermosos".
2. Cree múltiples fuentes de ingresos. No confíe solo en un trabajo.
¡Diversifique sus ingresos y gane más dinero! Hay muchas oportunidades que te ayudarán a ganar dinero. Uno de los ejemplos es vender sus habilidades, crear y vender su propio producto, revender e invertir en el mercado de valores.
3. Viva dentro de sus medios
No gaste lo que no puede pagar. Debería ganar más de lo que gasta. Realice siempre un seguimiento de sus gastos y asegúrese de no gastar más de lo que puede pagar.
4. Págate a ti mismo primero.
En lo que respecta a vivir dentro de sus posibilidades, pagarse a sí mismo primero es la mejor manera de empezar. Esto significa que cuando reciba sus ingresos, debe asignar dinero inmediatamente para sus ahorros y / o sus inversiones.
5. Asegúrate.
No olvide solicitar un seguro cuando reciba su dinero. Asegurarse es realmente importante, porque le ayuda a proteger su dinero y evitar mayores gastos debido a imprevistos, accidentes y muchos más. Obtener un seguro a una edad temprana es más barato que cuando se es mayor.
¡HAY MÁS FORMAS DE CÓMO PUEDE SER FINANCIERAMENTE LIBRE! Para leer la Parte 2 sobre "¿Cómo tener libertad financiera en menos de 5 años?", Continúe regresando a Latino Gringos ™. Asegúrese de seguirnos en nuestro Insatagram o Facebook para saber cuándo subimos nuevos artículos o videos.
Si conoces a alguien que pueda beneficiarse de nuestros artículos, incluso si no es latino, compártelo con ellos. Amamos a nuestra comunidad latina, pero también nos gusta ayudar a cualquiera que lo necesite.