How to overcome stress caused due to lockdown pressures.
The Coronavirus pandemic is the defining global health crisis of our time. As the situation around the coronavirus proceeds to evolve, we are living life differently and learning as we go ahead. Ordinary routines have gone out of the window and most people have adapted to the new environment formed by the coronavirus. As coronavirus brought in a great deal of quarantine and lockdown restrictions feeling stress and anxiety over time is normal. Here goes a list of measures that can be adopted in order to overcome stress caused due to extended lockdown periods.
Taking a deep breath can do a lot of good to people more than them realizing it. Controlling breathing patterns reduces a person from being terror-stricken. Certain breathing techniques put stress levels on the wane by lowering heart rates and help people remain calmer.
Focusing on physical body movements and mindful meditation. Exercises help to release stress hormones like adrenaline and cortisol thereby bringing down the level of stress in the body.
Staying connected with people can put a halt to any point of issues arising. Sometimes the best way to relieve stress is to start a conversation with someone you enjoy talking to. Spending time with family and friends can make things seem so much brighter than they used to be. Friends are your second family who would always be there to lend you a shoulder for you to cry on and speak your heart out.
Sometimes taking a break from social media and communication channels is weighty. Scrolling down the social media feed and lending an ear to the news can be frustrating. There will certainly be a hot potato that the world talks about if it doesn't fuel your stress level; it is highly appreciable to limit your exposure to the particular medium.
Relish in the fictitious acts of characters in a book. Reading materials and relaxation music can make you feel better. Sometimes soaking in a hot water tub can be a total treat.
Luxuriate in the simple pleasures of life. Don't take the prevailing climatic conditions for granted. If the weather's positively tropical, don't hesitate to feel the sun and breeze on your face. Conversely don't give up on a cold and crispy time of the day which you can enjoy with a cup of hot chocolate on a couch. Connect yourself with the outdoor space around you because Mother Nature can be cozy and comforting as your mother.
Divert your attention by picking up hobbies like gardening, entertaining the family with amazing dishes, or developing your knowledge. Everything in life is interesting; the only thing that matters is how you perceive things.
Sometimes the only person who can stand up for yourself is you. Therefore be kind to yourself first. Most of us are convinced with the fact that alcohol makes us feel better if we are in the depths of despair, but it does not reflect the idea that we hold at all.
Laughter is the best medicine. It can help reduce stress and trigger a person to cast their worries aside.
Remind yourself that life will return swiftly. Lockdown pressures and the outbreak of COVID 19 should reach an end someday. Focus on recharging your batteries so you can take up the gauntlet when normality resumes.
To see more articles about these topics or others, keep coming back to Latino Gringos™. Make sure to follow us on our Instagram or Facebook to know when we upload new articles or videos.
Cómo superar el estrés causado por las presiones de bloqueo.
La pandemia del coronavirus es la crisis de salud global que define a nuestro tiempo. A medida que evoluciona la situación en torno al coronavirus, vivimos la vida de manera diferente y aprendemos a medida que avanzamos. Las rutinas ordinarias se han ido por la ventana y la mayoría de la gente se ha adaptado al nuevo entorno formado por el coronavirus. Dado que el coronavirus trajo una gran cantidad de restricciones de cuarentena y encierro, es normal sentir estrés y ansiedad con el tiempo. A continuación, se incluye una lista de medidas que se pueden adoptar para superar el estrés causado por los períodos prolongados de bloqueo.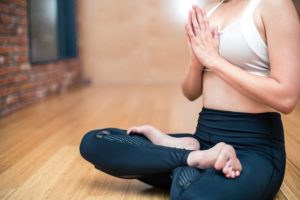 Respirar profundamente puede hacer mucho bien a las personas más de lo que se dan cuenta. Controlar los patrones de respiración evita que una persona se sienta aterrorizada. Ciertas técnicas de respiración disminuyen los niveles de estrés al reducir la frecuencia cardíaca y ayudan a las personas a mantenerse más tranquilas.
Centrarse en los movimientos del cuerpo físico y la meditación consciente. Los ejercicios ayudan a liberar las hormonas del estrés como la adrenalina y el cortisol, lo que reduce el nivel de estrés en el cuerpo.
Mantenerse en contacto con las personas puede detener cualquier problema que surja. A veces, la mejor manera de aliviar el estrés es iniciar una conversación con alguien con quien le guste hablar. Pasar tiempo con familiares y amigos puede hacer que las cosas parezcan mucho más brillantes de lo que solían ser. Los amigos son tu segunda familia que siempre estará ahí para darte un hombro para que llores y hables con todo tu corazón.
A veces, tomar un descanso de las redes sociales y los canales de comunicación es pesado. Desplazarse hacia abajo en las redes sociales y escuchar las noticias puede ser frustrante. Ciertamente habrá una papa caliente de la que el mundo habla, si no alimenta su nivel de estrés; es muy apreciable limitar su exposición al medio en particular.
Disfrute de los actos ficticios de los personajes de un libro. Los materiales de lectura y la música de relajación pueden hacerte sentir mejor. A veces, sumergirse en una tina de agua caliente puede ser un placer total.
Disfrute de los placeres simples de la vida. No dé por sentadas las condiciones climáticas imperantes. Si el clima es positivamente tropical, no dude en sentir el sol y la brisa en su cara. Por el contrario, no renuncie a un momento del día frío y crujiente que puede disfrutar con una taza de chocolate caliente en un sofá. Conéctese con el espacio al aire libre que lo rodea porque la Madre Naturaleza puede ser acogedora y reconfortante como su madre.
Desvíe su atención eligiendo pasatiempos como la jardinería, entreteniendo a la familia con platos increíbles o desarrollando sus conocimientos. Todo en la vida es interesante; lo único que importa es cómo percibes las cosas.
A veces, la única persona que puede defenderse es usted. Por lo tanto, primero sé amable contigo mismo. La mayoría de nosotros estamos convencidos del hecho de que el alcohol nos hace sentir mejor si estamos en lo más profundo de la desesperación, pero no refleja en absoluto la idea que tenemos.
La risa es la mejor medicina. Puede ayudar a reducir el estrés y hacer que una persona deje de lado sus preocupaciones.
Recuerde que la vida regresará rápidamente. Las presiones de bloqueo y el brote de COVID 19 deberían llegar a su fin algún día. Concéntrese en recargar sus baterías para que pueda tomar el guante cuando se reanude la normalidad.
Para ver más artículos sobre estos temas u otros, vuelva a Latino Gringos ™. Asegúrese de seguirnos en nuestro Instagram o Facebook para saber cuándo subimos nuevos artículos o videos.