LATINO COMMUNITIES ARE SKEPTICAL OF THE COVID-19 VACCINE
     Recent reports gathered by Latino Gringos™ show that the Latino community is skeptical of the emergency vaccination that has been distributed in certain states of the country. It is not only Latinos who are hesitating in getting vaccinated, as reports show that even the African-American community also doubts the potency of the vaccine.
One of the many causes Latino Gringos™ found why Latinos hesitate to get vaccinated is the distrust in the federal government, and present surveys about the vaccine, showing that only about 34% of Latinos in the United States say they trust the vaccine.
Surveys show that the people believe that the vaccine still requires more trials, given the information that the vaccination process that is being carried out the past few days is an emergency one, which led many Latinos and African Americans to think that those who receive the vaccine will be "test subjects."
There are more reasons as to why many citizens opt not to take the recent vaccines that have hit the market. The insufficient information given by the authorities to the communities has instilled fear that the injection will contain surveillance microchips because of the rumors that scientists will take people's most private information without permission while administering care.
The rumors and unreliable information circulating make it harder for us to distinguish the facts from opinions. At Latino Gringos™, we always encourage our fellow readers to stay mindful, because we have to be more aware, and avoid trusting what the media tells us. Keep in mind that the best way to combat any disease is to maintain a healthy lifestyle by having a balanced diet, regular exercise, and a positive attitude.
If you like this article, have a comment or suggestion for us, please comment below or send us a message. We would love to hear from you!
To read more articles about these topics or others, keep coming back to Latino Gringos™. Make sure to follow us on our Instagram or Facebook to know when we upload new articles or videos.
If you know anyone that might benefit from our articles, even if they are not Latino, please share them with them. We love our Latino community, but also like helping anyone that needs it.
Comunidades latinas desconfían de la vacuna contra el Covid 2019
Recientes informes consultados por Latino Gringos ™, la comunidad latina ha demostrado poca receptividad acerca de la vacunación de emergencia que se ha presentado en ciertos estados del país. No solo los latinos dudan acerca de vacunarse, pues los informes arrojan que incluso la comunidad afroamericana también duda sobre dicha vacuna.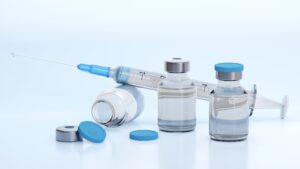 Entre las principales razones que Latino Gringos ™ encontró del porque los latinos dudan en vacunarse, se debe a cierta desconfianza en el gobierno federal y dudas presentes a la vacuna, arrojando que solo alrededor del 34% de latinos en Estados Unidos dicen confiar en la vacuna.
Ciertas entrevistas realizadas también señalan que algunas personas creen que dicha vacuna aún requiere de pruebas. Cabe resaltar que el proceso de vacunación que se está llevando a cabo a partir de los días siguientes ha sido uno de emergencia, lo que ha llevado a pensar a muchos latinos y afroamericanos que quienes reciban la vacuna serán "sujetos de prueba".
Se pronostica que la falta de confianza será la principal causa por la cual muchos ciudadanos decidan no tomar las recientes vacunas que han salido al mercado, lo que asegura una falta de información por parte de las autoridades hacia las comunidades en general, donde muchos latinos optaran por no tomar la vacuna al no sentí seguridad alguna sobre su procedencia y posteriores efectos.
En Latino Gringos ™ siempre alentamos a nuestros lectores latinos a mantenerse saludables, pues hoy en día la mejor forma de combatir cualquier enfermedad es gozar de una buena salud fundamentada en una dieta balanceada, ejercicio regular y actitud positiva.
Si le gusta este artículo, tiene un comentario o sugerencia para nosotros, por favor comente a continuación o envíenos un mensaje. ¡Nos encantaría saber de usted!
Para ver más artículos sobre estos temas u otros, siga visitando Latino Gringos™. Asegúrese de seguirnos en nuestro Instagram o Facebook para saber cuándo cargamos nuevos artículos o vídeos.
Si conoces a alguien que pueda beneficiarse de nuestros artículos, incluso si no son latinos, compártelo con ellos. Amamos a nuestra comunidad latina, pero también nos gusta ayudar a cualquiera que la necesite.