What can be good substitutes for junk food at work?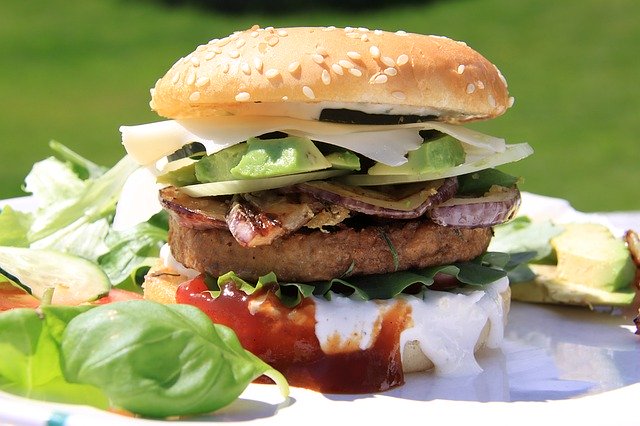 As we all know, Latinos and Latinas work without stopping, they are incredibly committed, and this can sometimes lead them to turn to unhealthy meals during their workdays. At Latino Gringos™, we are aware that junk food is common in Florida. There are places with incredible amounts of the menu of this type of food that mainly focus on preparing them fast and at low prices, which undoubtedly attracts many Latinos who have the time to enjoy a healthy meal while working. In this case, Latino Gringos™ brings those hard-working Latinos and Latinas from Florida the best substitutes for all that junk food at work.
Healthy snacks are the best substitutes for junk foods at work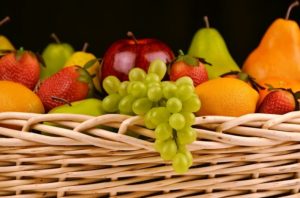 It is difficult to lose eating habits and more if they depend on junk food during work. Latinos and Latinas can work long hours at different Florida companies, so at Latino Gringos™, we know how difficult it can be not to go to junk food as a practical way to be able to solve your lunch hours accurately. This is why we have managed to generate a series of healthy snacks that will serve you to maintain a healthy diet at all times.
Latinos love fresh fruit, and in Florida, it's easy to get quality fruit at great prices. Having a generous help of fresh fruit on hand and even a varied fruit salad will be the best response to those hungry times, especially for those who want to eliminate junk food.
Vegetables are excellent options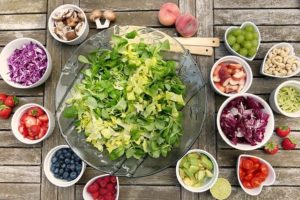 Cesar or Caprese salads are the best options with their lettuces and fresh tomatoes. This can easily add accompaniments such as chopped nuts, grapes, dried cranberries, and even olives that allow you to enjoy a delicious lunch that you leave completely satisfied, and that is not harmful to your health.
Latinos and Latinas know that resorting to these types of breaths like junk food during work hours only stimulates future problems such as being overweight, heart disease, liver damage, and even cholesterol problems, which would indicate a blockage of the main arteries.
Latinos and Latinas know concretely that having these types of problems can shorten their lives and deteriorate their quality of life considerably. It is important for Latino Gringos™ that these types of situations are prevented for the health of all our Latinos and Latinas. Readers, we highly recommend the consumption of quality vegetables and fruits. Even substituting whole-grain slices of bread and lean protein into delicious homemade sandwiches can be an excellent substitute for that harmful junk food at work. Not only will your body appreciate it, but you will live longer and better with an optimal quality of life.
If you like this article, have a comment or suggestion for us, please comment below or send us a message. We would love to hear from you!
To see more articles about these topics or others, keep coming back to Latino Gringos™. Make sure to follow us on our Instagram or Facebook to know when we upload new articles or videos.
If you know anyone that might benefit from our articles, even if they are not Latino, please share it with them. We love our Latino community, but also like helping anyone that needs it.
¿Cuáles pueden ser buenos sustitutos de la comida chatarra en el trabajo?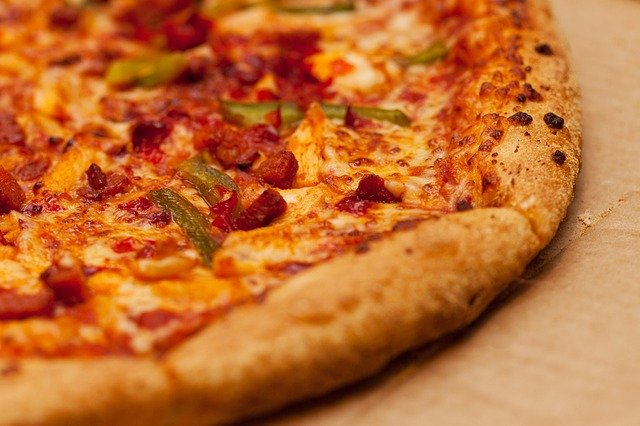 Como todos sabemos, los latinos y las latinas trabajan sin parar, están increíblemente comprometidos, y esto a veces puede llevarlos a recurrir a comidas poco saludables durante sus días de trabajo. En Latino Gringos™, somos conscientes de que la comida chatarra es común en Florida. Hay lugares con cantidades increíbles en su menú de este tipo de alimentos que se centran principalmente en prepararlos rápidamente y a precios bajos, lo que sin duda atrae a muchos latinos que no tienen tiempo para disfrutar de una comida saludable mientras trabajan. En este caso, Latino Gringos™ trae a esos latinos y latinas trabajadoras de Florida los mejores sustitutos de toda esa comida chatarra en el trabajo.
Los refrigerios saludables son los mejores sustitutos de la comida chatarra en el trabajo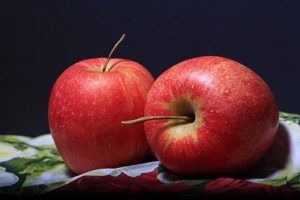 Es difícil perder los hábitos alimenticios y más si dependen de la comida chatarra durante el trabajo. Los latinos y las latinas pueden trabajar largas horas en diferentes compañías de Florida, por lo que en Latino Gringos™, sabemos lo difícil que puede ser no ir a la comida chatarra como una forma práctica de poder resolver sus horas de almuerzo con precisión. Es por eso que hemos logrado generar una serie de refrigerios saludables que le servirán para mantener una dieta saludable en todo momento.
A los latinos les encanta la fruta fresca, y en Florida, es fácil obtener fruta de calidad a excelentes precios. Tener una generosa ayuda de fruta fresca a mano e incluso una variada ensalada de frutas será la mejor respuesta a esos tiempos de hambre, especialmente para aquellos que desean eliminar la comida chatarra.
Las verduras son excelentes opciones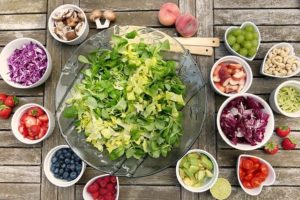 Las ensaladas Cesar o Caprese son las mejores opciones con sus lechugas y tomates frescos. Esto puede agregar fácilmente acompañamientos como nueces picadas, uvas, arándanos secos e incluso aceitunas que le permiten disfrutar de un delicioso almuerzo que deja completamente satisfecho y que no es perjudicial para su salud.
Los latinos y las latinas saben que recurrir a este tipo de habitos como la comida chatarra durante las horas de trabajo solo estimula problemas futuros como el sobrepeso, las enfermedades cardíacas, el daño hepático e incluso los problemas de colesterol, lo que indicaría un bloqueo de las arterias principales.
Los latinos y las latinas saben concretamente que tener este tipo de problemas puede acortar sus vidas y deteriorar su calidad de vida considerablemente. Para Latino Gringos™ es importante que este tipo de situaciones se prevengan para la salud de todos nuestros latinos y latinas. Lectores, recomendamos encarecidamente el consumo de verduras y frutas de calidad. Incluso la sustitución de rebanadas de pan integral y proteínas magras en deliciosos sándwiches caseros puede ser un excelente sustituto de esa comida chatarra nociva en el trabajo. No solo tu cuerpo lo apreciará, sino que vivirás más y mejor con una calidad de vida óptima.
Si le gusta este artículo, tiene un comentario o sugerencia para nosotros, por favor comente a continuación o envíenos un mensaje. ¡Nos encantaría saber de usted!
Para ver más artículos sobre estos temas u otros, siga visitando Latino Gringos™. Asegúrese de seguirnos en nuestro Instagram o Facebook para saber cuándo cargamos nuevos artículos o vídeos.
Si conoces a alguien que pueda beneficiarse de nuestros artículos, incluso si no son latinos, compártelo con ellos. Amamos a nuestra comunidad latina, pero también nos gusta ayudar a cualquiera que la necesite.