What is prebiotic nutrition and how does it help you fight covid 19
At Latino Gringos ™ we have investigated this issue that has been on the minds of many Latinos and Latinas throughout Florida related to food, and it turns out that a prebiotic diet can be very beneficial to strengthen your immune system against covid 19, which makes the application of any vaccine unnecessary. That is why in Latino Gringos ™ we will tell you how this type of diet works so that you can carry it out and what are its benefits to your health.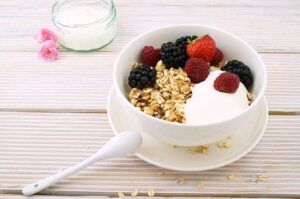 Prebiotic food helps all those beneficial bacteria that are in our body. The idea is to consume as much natural food as possible and put processed foods aside, in order to offer our body a good amount of vitamins that will strengthen our immune system. But linked to this, Latinos must also take into account the macrobiota.
The macrobiota is that set of bacteria that are found around the entire digestive tract of the human being. This microbial flora is in symbiosis with our body and adapts to the environment in which they live. Latino Gringos ™ we have found that those foods rich in fibers and oligosaccharides are the best for the macrobiota since these compounds are fermented by the bacteria in our intestine, promoting their development and diversity.
In addition, the proper functioning of the macrobiota collaborates with the absorption of various minerals such as calcium, magnesium, iron, and zinc. Therefore, it is good to take into account all those foods that contain prebiotics, as they positively stimulate intestinal bacteria, which results in a better performance of our immune system.
Probiotics and Prebiotics? What's the difference?
Both prebiotics and probiotics are important for human health. However, they have different roles:
Probiotics. These are live bacteria found in certain foods or supplements. They can provide numerous health benefits.
Prebiotics. These substances come from types of carbs (mostly fiber) that humans can't digest. The beneficial bacteria in your gut eat this fiber.
The gut bacteria, collectively referred to as the gut flora, or gut microbiota, perform many important functions in the body.
Eating balanced amounts of both probiotics and prebiotics can help ensure that you have the right balance of these bacteria to keep your gut microbiota healthy.
If you like this article, have a comment or suggestion for us, please comment below or send us a message. We would love to hear from you!
To see more articles about these topics or others, keep coming back to Latino Gringos™. Make sure to follow us on our Instagram or Facebook to know when we upload new articles or videos.
If you know anyone that might benefit from our articles, even if they are not Latino, please share it with them. We love our Latino community, but also like helping anyone that needs it.
Que es la alimentación prebiótica y como te ayuda a combatir el covid 19
En Latino Gringos™ hemos investigado sobre este asunto que ha estado en las bocas de muchos latinos y latinas en todo Florida relacionado con la alimentación, y es que resulta que una alimentación prebiótica puede ser muy beneficiosa para fortalecer tu sistema inmune contra el covid 19, lo que cual hace innecesario la aplicación de cualquier vacuna. Por eso en Latino Gringos™ te contaremos como funciona este tipo de alimentación para que puedas llevarla a cabo y cuáles son sus beneficios a tu salud.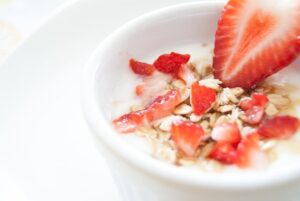 La alimentación prebiótica ayuda  a que todas aquellas bacterias beneficiosas que están en nuestro organismo. La idea consiste en consumir la mayor cantidad de alimentos naturales y dejar de un lado los alimentos procesados, a fin de ofrecerle a nuestro organismo  una buena cantidad de vitaminas que fortalecerán nuestro sistema inmune. Pero ligado a ello, los latinos también deben tener en cuenta la macrobiota.
La macrobiota es aquel conjunto de bacterias que se encuentran alrededor de todo el tracto digestivo del ser humano. Esta flora microbiana esta en simbiosis con nuestro organismo y se adaptan al entorno en el que viven. Latino Gringos™ hemos encontrado que aquellos alimentos ricos en fibras y oligosacáridos son los mejores para la macrobiota, pues estos compuestos son fermentados por las bacterias de nuestro intestino, promoviendo su desarrollo y diversidad.
Ademas, el buen funcionamiento de la macrobiota colabora con la absorción de diverso minerales como calcio, magnesio, hierro y zinc. Por ello, es bueno tomar en cuenta todos aquellos alimentos que contienen prebióticos, pues estimulan positivamente a las bacterias intestinales, lo que resulta en un mejor desempeño de nuestro sistema inmune.
¿Probióticos y Prebióticos? ¿Cual es la diferencia?
Tanto los prebióticos como los probióticos son importantes para la salud humana. Sin embargo, tienen diferentes roles:
Probióticos. Estas son bacterias vivas que se encuentran en ciertos alimentos o suplementos. Pueden proporcionar numerosos beneficios para la salud.
Prebióticos. Estas sustancias provienen de tipos de carbohidratos (principalmente fibra) que los humanos no pueden digerir. Las bacterias beneficiosas en su intestino comen esta fibra.
Las bacterias intestinales, denominadas colectivamente flora intestinal o microbiota intestinal, realizan muchas funciones importantes en el cuerpo.
Comer cantidades equilibradas de probióticos y prebióticos puede ayudar a garantizar que tenga el equilibrio adecuado de estas bacterias para mantener saludable su microbiota intestinal.
Si le gusta este artículo, tiene un comentario o sugerencia para nosotros, por favor comente a continuación o envíenos un mensaje. ¡Nos encantaría saber de usted!
Para ver más artículos sobre estos temas u otros, siga visitando Latino Gringos™. Asegúrese de seguirnos en nuestro Instagram o Facebook para saber cuándo cargamos nuevos artículos o vídeos.
Si conoces a alguien que pueda beneficiarse de nuestros artículos, incluso si no son latinos, compártelo con ellos. Amamos a nuestra comunidad latina, pero también nos gusta ayudar a cualquiera que la necesite.