Are you planning to replace your regular coffee with alkaline coffee but don't know where to start? Latino Gringos™ brings you 5 tips on everything you need to know to make your coffee alkaline!
Sometimes when we have a cup of our favorite brew, we feel a bit acidic in our stomach, this is because coffee by nature is acidic. The good news is you can make coffee alkaline. 
Alkaline coffee has many benefits. It has all the dietary advantages of coffee without caffeine's side effects. It lowers your cholesterol level, helps balance your body's pH, controls high blood pressure, and much more.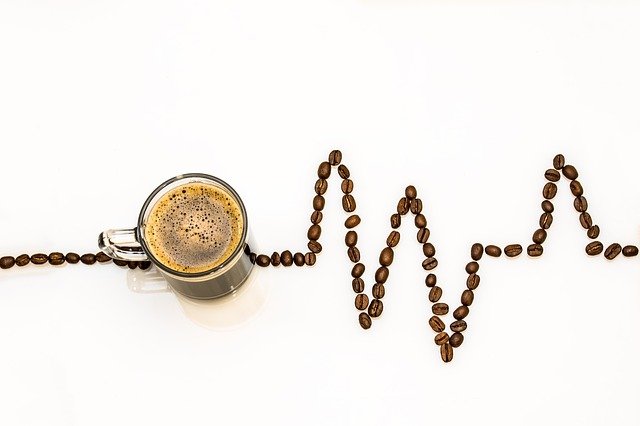 Acidic or Alkaline?
On the Raw, regular coffee is mildly acidic. Our bodies have a neutral pH level of 7.4, coffee typically has a pH of 4.3 to 5. The variations in acidity depend on several factors, how the coffee is roasted, the bean used, the brewing method, the ground size, etc. 
Coffee's acidity isn't dangerous. But, there's still a small chance that it'll aggravate certain health conditions when not consumed in moderation. This includes irritable bowel syndrome (IBS), acid reflux (GERD), and gastric ulcers.
Here are 5 Easy Ways to Make Coffee Alkaline
Drink it Cold
The acidity inside a coffee bean is released at around 140°F, which is why coffee brewed at around 200°F, the "normal" coffee brewing temperature, is so acidic. 
This is where cold brew coffee comes into play. The oils containing the acids inside the coffee beans are never properly released when you use cold or room-temperature water. Therefore, this makes it about 70% less acidic than regular hot coffee. It also tastes much smoother and less bitter.
Low Acid Beans?
Yes, Natural low-acid coffee beans primarily grow in Sumatra, Indonesia, Nicaragua, and Brazil. There are two types of low acid coffee beans available: those that are naturally low in acid and those that are treated in a way that reduces their acidity. It tastes almost identical to regular coffee.
Baking Soda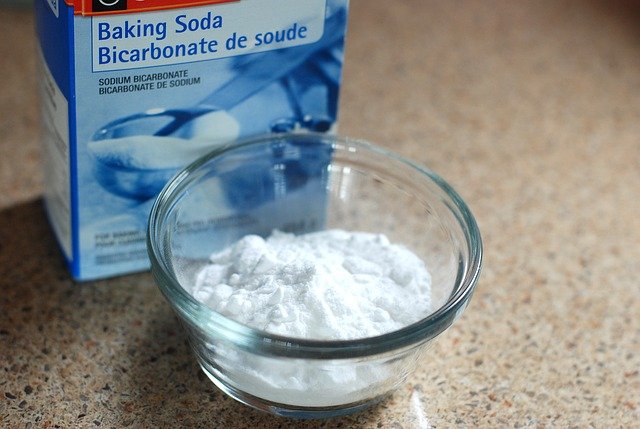 For some time now I've herd that adding a dash of baking soda to coffee helps to reduce the acid in the coffee, experts say that adding a bit of baking soda to your brew will neutralize some of its acidity. Due to its alkaline properties, baking soda works hard to counteract acid reflux and stomach ache.
Adding about a quarter teaspoon to your pot and let it do its magic. Your brew's flavor won't be affected, as baking soda doesn't really have a noticeable taste. It'll remove some of your coffee's bitterness, but that's it.
Egg Shells? Yes!
Just like baking soda, egg shells are alkaline meaning that when you mix them with your brew, they'll neutralize some of the acidity without affecting the flavor much.  
Here's how to use eggshells in your coffee: first, thoroughly rinse out the shells with hot water and set them aside to dry. If you're making a small pot of four servings or less, one egg is enough. Once you've prepared your coffee machine, crush the eggshells in your hand and add them to the grounds. Finally, brew the coffee as you normally would. Easy!
Coffee Grinds Matter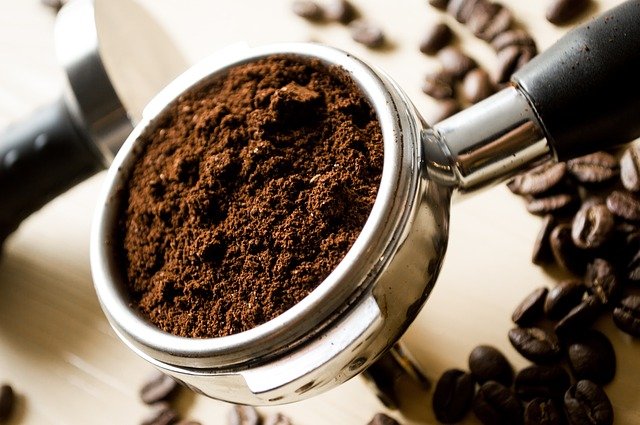 The coarser the grind, the higher the acidity. This is because a coarser grind brews coffee much faster, which, in turn, makes your cup more acidic as a result of the under-extraction.
Therefore, if you want to drink alkaline coffee, adjust your beans to a finer grind.
If you like this article, have a comment or suggestion for us, please comment below or send us a message. We would love to hear from you!
To see more articles about these topics or others, keep coming back to Latino Gringos™. Make sure to follow us on our Instagram or Facebook to know when we upload new articles or videos.
If you know anyone that might benefit from our articles, even if they are not Latino, please share with them. We love our Latino community, but also like helping anyone that needs it.
5 consejos para alcalinizar el café.
¿Está pensando en reemplazar su café habitual por café alcalino pero no sabe por dónde empezar? ¡Latino Gringos™ te trae 5 consejos sobre todo lo que necesitas saber para alcalinizar tu café!
A veces, cuando tomamos una taza de nuestra bebida favorita, sentimos un poco de ácido en el estómago, esto se debe a que el café por naturaleza es ácido. La buena noticia es que puedes alcalinizar el café.
el café alcalino tiene muchos beneficios. Tiene todas las ventajas dietéticas del café sin los efectos secundarios de la cafeína. Reduce su nivel de colesterol, ayuda a equilibrar el pH de su cuerpo, controla la presión arterial alta y mucho más.
¿Ácido o alcalino?
En crudo, el café normal es ligeramente ácido. Nuestros cuerpos tienen un nivel de pH neutro de 7.4, el café típicamente tiene un pH de 4.3 a 5. Las variaciones en la acidez dependen de varios factores, por ejemplo el cómo se tuesta el café, el grano usado, el método de preparación, el tamaño del molido, etc.
La acidez del café no es peligrosa. Pero, todavía existe una pequeña posibilidad de que agrave ciertas condiciones de salud cuando no se consume con moderación. Esto incluye síndrome del intestino irritable (SII), reflujo ácido (ERGE) y úlceras gástricas.
Aquí hay 5 maneras fáciles de hacer café alcalino
Bébalo frío
La acidez dentro de un grano de café se libera a alrededor de 140 ° F, por ello el café preparado alrededor de 200 ° F, la temperatura "normal" de preparación del café, es tan ácido.
Aquí es donde entra en juego el café frío. Los aceites que contienen los ácidos dentro de los granos de café nunca se liberan adecuadamente cuando se usa agua fría o a temperatura ambiente. Por lo tanto, esto lo hace aproximadamente un 70% menos ácido que el café caliente normal. También tiene un sabor mucho más suave y menos amargo.
grano de cafe bajos en ácido?
Sí, los granos de café natural bajo en ácido crecen principalmente en Sumatra, Indonesia, Nicaragua y Brasil. Hay dos tipos de granos de café bajos en ácido disponibles: los que son naturalmente bajos en ácido y los que se tratan de una manera que reduce su acidez. Tiene un sabor casi idéntico al café normal.
Bicarbonato de sodio
Desde hace algún tiempo, he dicho que agregar una pizca de bicarbonato de sodio al café ayuda a reducir el ácido en el café, los expertos dicen que agregar un poco de bicarbonato de sodio a su preparación neutralizará parte de su acidez. Debido a sus propiedades alcalinas, el bicarbonato de sodio trabaja duro para contrarrestar el reflujo ácido y el dolor de estómago.
Agregue aproximadamente un cuarto de cucharadita a su olla y deje que haga su magia. El sabor de su bebida no se verá afectado, ya que el bicarbonato de sodio no tiene un sabor notable. Eliminará parte del amargor de tu café, pero eso es todo.
¿Cáscaras de huevo? ¡Sí!
Al igual que el bicarbonato de sodio, las cáscaras de huevo son alcalinas, lo que significa que cuando las mezclas con tu infusión, neutralizarán parte de la acidez sin afectar mucho el sabor.
Aquí se explica cómo usar cáscaras de huevo en su café: primero, enjuague bien las cáscaras con agua caliente y déjelas a un lado para que se sequen. Si está preparando una olla pequeña de cuatro porciones o menos, un huevo es suficiente. Una vez que haya preparado su máquina de café, triture las cáscaras de huevo en su mano y agréguelas a los posos. Finalmente, prepare el café como lo haría normalmente. ¡Fácil!
El café molido importa
Cuanto más grueso sea el molido, mayor será la acidez. Esto se debe a que una molienda más gruesa prepara el café mucho más rápido, lo que, a su vez, hace que la taza sea más ácida como resultado de la extracción insuficiente de acidez.
Por lo tanto, si desea beber café alcalino, ajuste los granos a un molido más fino.
Si le gusta este artículo, tiene un comentario o sugerencia para nosotros, por favor comente a continuación o envíenos un mensaje. ¡Nos encantaría saber de ti!
Si le gusta este artículo, tiene un comentario o sugerencia para nosotros, por favor comente a continuación o envíenos un mensaje. ¡Nos encantaría saber de usted!
Para ver más artículos sobre estos temas u otros, siga visitando Latino Gringos™. Asegúrese de seguirnos en nuestro Instagram o Facebook para saber cuándo cargamos nuevos artículos o vídeos.
Si conoces a alguien que pueda beneficiarse de nuestros artículos, incluso si no son latinos, compártelo con ellos. Amamos a nuestra comunidad latina, pero también nos gusta ayudar a cualquiera que la necesite.