How to move from hobby to business!
Many people are very skilled at doing something specific, and they are very passionate while doing so. But others with more ideas in mind, want to innovate and turn their passions into a business. To do this with a lot of passion, you must have a lot of time and a lot of creativity.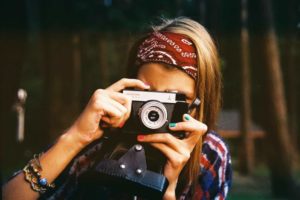 Of course, you will keep in mind that the benefits can be very large. This would mean making money doing something we like … a total paradise! Of course, there are risks in everything we do in life. Just be persistent and things should work out.
By turning our passions into a business, we will grow a lot not only in the economic context but also in the spiritual one, since we will be in harmony with ourselves. Many important people have reached the same conclusion and have been an example of this philosophy: if you are good at something and market it, and you feel passionate about doing so, you will be destined to succeed.
The important thing besides taking the initiative will be to avoid becoming tired of it. Many will think that, since they do what they like, they will avoid fatigue and fatigue and that is where an important mistake is made. This represents opening a business, and as we have said in Latino Gringos™, starting a business involves a lot of time and dedication.
The image is another detail to consider. It is very important to project the professional appearance, and not of an amateur. In other words, make it appear that you are someone totally involved in this and that you are an expert. Remember that people love to deal with an expert. The funny thing is that if you really focus and set aside other things that are not so important, you can become an expert in many fields.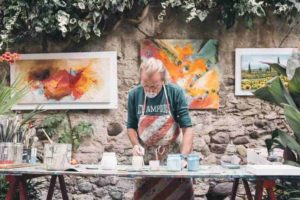 A bit of good advice that we give in Latino Gringos™ is that to have a good image is to have your commercial telephone line separately, to prevent other members of your personal area from answering the telephone and that the client has a bad experience or an inappropriate image from you. Keep your personal life out of sight of the client.
One good and inexpensive way to do this is to use a virtual phone number. There are many things you can do with these, such as creating multiple extensions and having them forwarded to your cell phone or others on your team. Google voice is a great one that we use ourselves.
Building trust is something that goes hand in hand with the previous idea. You can have a great product and a great idea, but you must be able to communicate all that to your investors or customers. This can be a great challenge for many. When you keep pressing and presenting creative ways to convey that message, success is just around the corner.
Remember to be a professional at all times. It is important that you know it and that everyone has a good impression of you. That is what it is about.
If you like this article, have a comment or suggestion for us, please comment below or send us a message. We would love to hear from you!
To see more articles about these topics or others, keep coming back to Latino Gringos™. Make sure to follow us on our Instagram  or Facebook to know when we upload new articles or videos.
If you know anyone that might benefit from our articles, even if they are not Latino, please share it with them. We love our Latino community, but also like helping anyone that needs it.
Como Pasar de Pasatiempo a Negocio!
Muchas personas son muy hábiles para hacer algo específico, y son muy apasionadas mientras lo hacen. Pero otros con más ideas en mente, quieren innovar y convertir sus pasiones en negocios. Para hacer esto con mucha pasión, debes tener mucho tiempo y mucha creatividad.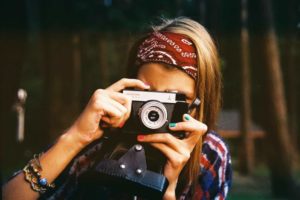 Por supuesto, ten en cuenta que los beneficios pueden ser muy grandes. Esto significaría ganar dinero haciendo algo que nos gusta … ¡un paraíso total! Por supuesto, hay riesgos en todo lo que hacemos en la vida. Solo sé persistente y las cosas deberían encajar.
Al convertir nuestras pasiones en un negocio, creceremos mucho no solo en el contexto económico, sino también en el espiritual, ya que estaremos en armonía con nosotros mismos. Muchas personas importantes han llegado a la misma conclusión y han sido un ejemplo de esta filosofía: si eres bueno en algo y lo comercializas, y sientes pasión por hacerlo, estarás destinado al éxito.
Lo importante además de tomar la iniciativa será evitar el desgaste. Muchos pensarán que, dado que hacen lo que les gusta, evitarán la fatiga y el cansancio y es ahí donde se comete un error importante. Esto representa abrir un negocio, y como hemos dicho en Latino Gringos™, comenzar un negocio implica mucho tiempo y dedicación.
La imagen es otro detalle a tener en cuenta. Es muy importante proyectar la apariencia profesional, y no la de un aficionado. En otras palabras, haz que parezca que eres alguien totalmente involucrado en esto y que eres un experto. Recuerde que a las personas les encanta tratar con un experto. Lo curioso es que si realmente te enfocas y apartas otras cosas que no son tan importantes, puedes convertirte en un experto en muchos campos.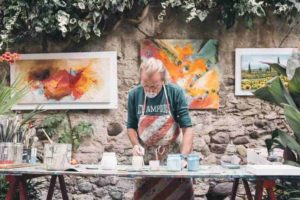 Un buen consejo  que le damos en Latino Gringos es que una forma de tener una buena imagen es tener su línea de teléfono comercial por separado, para evitar que otros miembros de su área personal respondan su teléfono y que el cliente tenga una mala experiencia o una imagen inadecuada de usted y  su negocio. Mantenga su vida personal fuera de la vista del cliente.
Una forma buena y económica de hacer esto es usar un número de teléfono virtual. Hay muchas cosas que puede hacer con ellas, como crear múltiples extensiones y enviarlas a su teléfono celular u otros miembros de su equipo. Google voice es excelente y lo usamos nosotros mismos.
Crear confianza es algo que va de la mano con la idea anterior. Puede tener un gran producto y una gran idea, pero debe lograr comunicar todo eso a sus inversores o clientes. Esto puede representar un gran desafío para muchos. Cuando sigue presionando y presentando formas creativas para transmitir ese mensaje, el éxito está a la vuelta de la esquina.
Recuerde ser un profesional en todo momento. Es importante que lo sepa y que todos tengan una buena impresión de usted. De eso se trata.
Si le gusta este artículo, tiene un comentario o sugerencia para nosotros, por favor comente a continuación o envíenos un mensaje. ¡Nos encantaría saber de usted!
Para ver más artículos sobre estos temas u otros, siga visitando Latino Gringos ™. Asegúrese de seguirnos en nuestro Instagram  o Facebook para saber cuándo cargamos nuevos artículos o videos.
Si conoces a alguien que pueda beneficiarse de nuestros artículos, incluso si no son latinos, compártelo con ellos. Amamos a nuestra comunidad latina, pero también nos gusta ayudar a cualquiera que la necesite.