Is Dermatitis a Problem for Some Latinos and What Can They do About it?
Dermatitis can have a strong meaning for Latinos and Latinas who suffer from it, it's not only a disease that affects appearance but can severely damage our skin, at Latino Gringos™ we've studied that it's caused by different reasons (although a specific one hasn't been determined).
Dermatitis consists of redness along with peeling of the skin due to a reaction, which can be produced by an allergy, among other causes that severely affect some areas of the body. Latinos and Latinas can suffer severely from this condition.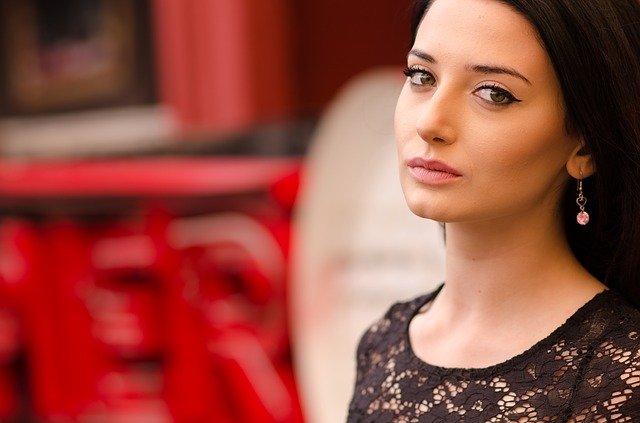 Controlling Dermatitis Is the Only Available Solution or Treatment
Dermatitis is one of the most severe skin conditions, that's why many Latinos and Latinas suffer from it. In Florida, dry winds can dry out facial skin and torso a lot, so it's normal it appears regularly.
One of the most pertinent things as we know in Latino Gringos™ is that having Dermatitis (Squamous) can severely affect the appearance of many Latinos and Latinas as well as severely deteriorate their self-esteem.
There are three types of Dermatitis that are well known; Seborrheic which is caused by some imbalance in the body and can generate redness, inflammation, and white scales that can adhere and cause pain and even harm the skin. It also exists in Latinos and Latinas Common Dermatitis which cause redness in some areas of the body triggering a general discomfort (itching and burning), and Rosacea which is not more than a slight irritation that can spread to large areas of the body and can even reach the face and scalp with ease.
At Latino Gringos™ we know that there are a number of treatments to combat this condition, generally, those medically recommended are based on corticosteroids that can lower inflammation substantially so that recurring irritation and peeling does not occur. This also contributes to the skin can have a proper healing process (in order to have a precise way to combat such serious evil).
Latinos and Latinas who suffer from this disease can even suffer from anxiety and depression problems because it considerably reduces its aesthetics, which precisely encourages this type of negative thoughts. With the appropriate treatments, the problem can be substantially solved, bringing tolerance which is necessary to continue with a normal life dedicated to your health care and mental well-being.
If you like this article, have a comment or suggestion for us, please comment below or send us a message. We would love to hear from you!
To see more articles about these topics or others, keep coming back to Latino Gringos™. Make sure to follow us on our Instagram or Facebook to know when we upload new articles or videos.
If you know anyone that might benefit from our articles, even if they are not Latino, please share them with them. We love our Latino community, but also like helping anyone that needs it.
¿Es la dermatitis un problema para algunos latinos? y ¿Qué pueden hacer al respecto?
La dermatitis puede tener un fuerte significado para los latinos y latinas que lo padecen, no solo es una enfermedad que afecta la apariencia de la piel, sino que puede dañarla severamente, en Latino Gringos™ hemos descubierto que la dermatitis puede originarse por diferentes causas aunque no se ha determinado una en especifico. La dermatitis consiste en un enrojecimiento con descamación de la piel debido a una reacción de algún tipo producida por algo en especifico que afecta severamente algunas áreas del cuerpo, los latinos y latinas pueden llegar a sufrir gravemente esta enfermedad en florida.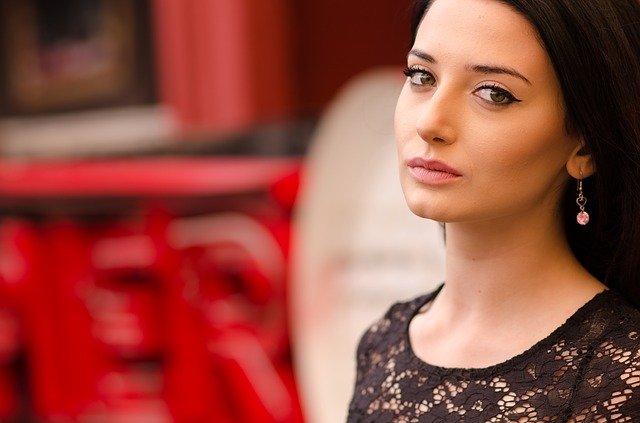 Controlar la dermatitis es la única solución o tratamiento disponible
Tomar en cuenta que la dermatitis es una en las afecciones cutáneas más severas de todas es comenzar a entender el problema de los latinos y latinas que la padecen, en Florida los vientos secos pueden resecar mucho la piel del rostro y el torso, por lo que es normal que la dermatitis en latinos y latinas aparezca con regularidad, una de las cosas más pertinentes como sabemos en Latino Gringos™ es la formación de este tipo de dermatitis escamosas que puede afectar severamente la apariencia de muchos latinos y latinas así como desmejorar severamente su autoestima.
Existen tres tipo de dermatitis más conocidos, la seborreica la cual es ocasionada por algún desbalance en el cuerpo y que puede generar enrojecimiento de la piel, inflamación y escamas de color blanco que pueden adherirse y producir dolor e incluso lastimar la piel, también existe en latinos y latinas la dermatitis común que es un enrojecimiento de algunas de las áreas del cuerpo lo que estimula a un malestar general en el área con picazón y ardor , y la rosácea que nos es más que una irritación leve que puede expandirse a grandes áreas del cuerpo e incluso puede llegar a la cara y el cuero cabelludo con facilidad.
En Latino Gringos™ sabemos que existen una cantidad de tratamientos para combatir esta afección, generalmente los medicamentos recomendados por los especialistas de Florida a todos esos latinos y latinas que padecen de dermatitis están basados en cortico esteroides que pueden bajar la inflamación de forma sustancial de manera que no se produzca la irritación y la descamación recurrente, esto también contribuye a que la piel puede tener una proceso de curación y sanación adecuado con el fin de tener a disposición una manera precisa de combatir tan grave mal. Los latinos y latinas que sufren de esta enfermedad pueden sufrir incluso problemas de ansiedad y depresión debido a que desmejora considerablemente su estética lo que fomenta de manera precisa este tipo de pensamientos negativos, con los tratamientos adecuados se podrá solventar sustancialmente el problema trayendo la tolerancia a la enfermedad que tanto es necesaria para continuar con una vida normal y dedicada a el cuidado de su salud y al bienestar mental.
Si le gusta este artículo, tiene un comentario o sugerencia para nosotros, por favor comente a continuación o envíenos un mensaje. ¡Nos encantaría saber de usted!
Para ver más artículos sobre estos temas u otros, siga visitando Latino Gringos™. Asegúrese de seguirnos en nuestro Instagram o Facebook para saber cuándo cargamos nuevos artículos o vídeos.
Si conoces a alguien que pueda beneficiarse de nuestros artículos, incluso si no son latinos, compártelo con ellos. Amamos a nuestra comunidad latina, pero también nos gusta ayudar a cualquiera que la necesite.