The mineral your body needs to cure colds
     Zinc has long established itself as the necessary mineral for our body to fight various diseases and strengthen our immune system. Zinc can shorten the duration and prevent respiratory tract infections such as colds or the common flu.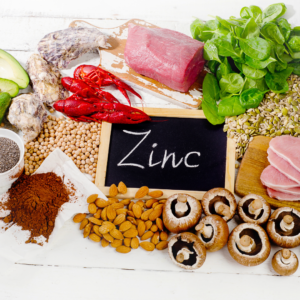 A study published in the 'British Medical Journal' where some 28 randomized controlled trials were analyzed gave an account of the value of zinc. The results showed that by taking zinc preventively, there is a 28% lower risk of developing mild symptoms and an 87% lower risk of developing severe symptoms.
Taking zinc as a form of treatment shortens the duration of symptoms, improving the general condition by around 2 days of the duration of the disease.Although zinc does not prevent disease, it helps improve symptoms, and a good dose of zinc can help prevent the development of more serious symptoms. The consumption of zinc is not limited only to those who suffer from zinc deficiency, but its use has been shown to be safe for the general population.
This type of study is good news for immuno-nutrition studies since it seeks to inform the population more about ways to strengthen their immune system naturally, in addition to combating the inappropriate use of certain medications such as It usually happens with antibiotics.
To see more articles about these topics or others, keep coming back to Latino Gringos™. Make sure to follow us on our Instagram or Facebook to know when we upload new articles or videos.
If you know anyone that might benefit from our articles, even if they are not Latino, please share with them. We love our Latino community, but also like helping anyone that needs it.
El mineral que tu cuerpo necesita para curar los resfriados
     El zinc durante mucho tiempo se ha consolidado como el mineral necesario para nuestro cuerpo para combatir diversas enfermedades y fortalecer nuestro sistema inmune. El zinc puede disminuir la duración y prevenir las infecciones del tracto respiratorio tales como los
resfriados o la gripe común.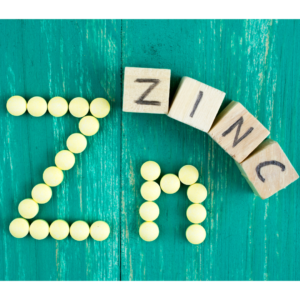 Un estudio publicado en el 'British Medical Journal' donde se analizaron unos 28 ensayos controlados aleatorios dio cuenta del valor del zinc. Los resultados arrojaron que el tomar zinc de forma preventiva, existe un 28% menos de riesgo de desarrollar síntomas leves y un 87%menos de riesgo de desarrollar síntomas graves.
Tomar zinc como forma de tratamiento acorta el tiempo de duración de los síntomas, mejorando la condición general alrededor de los 2 días de duración de la enfermedad. A pesar de que el zinc no previene contraer alguna enfermedad, ayuda a mejorar los síntomas, además de que una buena dosis de zinc puede ayudar a prevenir el desarrollo de los síntomas más graves.
El consumo de zinc no está limitado solamente a aquellas personas que sufren deficiencia de zinc, si no que se ha demostrado que su uso es seguro para la población en general. Este tipo de estudio son buenas noticias para los estudios de inmunonutricion, ya que con ello se busca informar más a la población de formas de diversas formas de fortalecer su sistema inmune de forma natural, además de que se combate el uso inadecuado de ciertos medicamentos como suele ocurrir con los antibióticos.
Para ver más artículos sobre estos temas u otros, siga visitando Latino Gringos™. Asegúrese de seguirnos en nuestro Instagram o Facebook para saber cuándo cargamos nuevos artículos o vídeos.
Si conoces a alguien que pueda beneficiarse de nuestros artículos, incluso si no son latinos, compártelo con ellos. Amamos a nuestra comunidad latina, pero también nos gusta ayudar a cualquiera que la necesite.