Provide your teen with the following tips about bullying and discuss them together: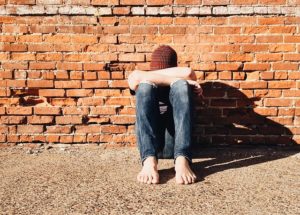 Take quick action. There is nothing worse than doing nothing, and bullying can have serious effects. Source: Stop Bullying Now, HRSA.
1. Talk to your parents or an adult you can trust, such as a teacher, school counselor, or principal.
Many teens who are targets of bullies do not talk to adults because they feel embarrassed, ashamed, or fearful, and they believe they should be able to handle the problem on their own. Others believe that involving adults will only make the situation worse. While in some cases it is possible to end bullying without adult intervention, in other more extreme cases, it is necessary to involve school officials and even law enforcement. Talk to a trusted adult who can help you develop a plan to end the bullying and provide you with the support you need. If the first adult you approach is not receptive, find another adult who will support and help you.
2. Stay calm.
Do not retaliate against a bully or let the bully see how much he or she has upset you. If bullies know they are getting to you, they are likely to torment you more. If at all possible, stay calm and respond evenly and firmly or else say nothing and walk away. Sometimes you can make a joke, laugh at yourself, and use humor to diffuse a situation.
3. Act confident.
Hold your head up, stand up straight, make eye contact, and walk confidently. A bully will be less likely to single you out if your project self-confidence.
4. Try to make friends with other students.
A bully is more likely to leave you alone if you are with your friends. This is especially true if you and your friends stick up for each other.
5. Avoid situations where bullying can happen.
If at all possible, avoid being alone with bullies. If bullying occurs on the way to or from school, you may want to take a different route, leave at a different time, or find others to walk to and from school with. If bullying occurs at school, avoid areas that are isolated or unsupervised by adults, and stick with friends as much as possible.
6. Rebuild your self-confidence.
Bullying can affect your self-confidence. Finding activities you enjoy and are good at can help to restore your self-esteem. Take time to explore new interests and develop new talents and skills. Bullying can also leave you feeling rejected, isolated, and alone. It is important to try to make new friendships with people who share your interests. Consider participating in extra-curricular activities or joining a group outside of schools, such as an after-school program, church youth group, or sports team.
7. Do not resort to violence or carry a gun or weapon.
Carrying a gun will not make you safer. Guns often escalate conflicts and increase the chances you will be seriously harmed. You also run the risk that the gun may be turned on you or an innocent person. And you may do something in a moment of fear or anger you will regret for the rest of your life. Finally, it is illegal for a teen to carry a handgun; it can lead to criminal charges and arrest.
If you like this article, have a comment or suggestion for us, please comment below or send us a message. We would love to hear from you!
To see more articles about these topics or others, keep coming back to Latino Gringos™. Make sure to follow us on our Instagram  or Facebook to know when we upload new articles or videos.
If you know anyone that might benefit from our articles, even if they are not Latino, please share it with them. We love our Latino community, but also like helping anyone that needs it.
Proporcione a su hijo adolescente los siguientes consejos sobre el acoso escolar y analícelos juntos:
Toma medidas rápidas. No hay nada peor que no hacer nada, y la intimidación puede tener graves efectos. Fuente: Stop Bullying Now, HRSA.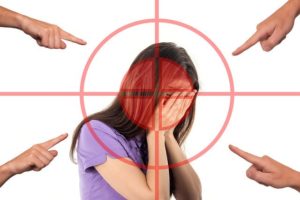 1. Habla con tus padres o con un adulto en quien puedas confiar, como un maestro, consejero escolar o director.
Muchos adolescentes que son blanco de acosadores no hablan con los adultos porque se sienten avergonzados o temerosos, y creen que deberían ser capaces de manejar el problema por su cuenta. Otros creen que involucrar a adultos solo empeorará la situación. Si bien en algunos casos es posible terminar con la intimidación sin la intervención de un adulto, en otros casos más extremos, es necesario involucrar a los funcionarios escolares e incluso a la policía. Hable con un adulto de confianza que pueda ayudarlo a desarrollar un plan para terminar con la intimidación y brindarle el apoyo que necesita. Si el primer adulto al que te acercas no es receptivo, busca otra persona que te apoye y te ayude.
2. Mantén la calma.
No tome represalias contra un acosador ni permita que el acosador vea cuánto lo ha molestado. Si los acosadores saben que te están afectando, es probable que te atormenten más. Si es posible, mantenga la calma y responda de manera uniforme y firme o, de lo contrario, no diga nada y aléjese. A veces puedes hacer una broma, reírte de ti mismo y usar el humor para difuminar una situación.
3. Actuar con confianza.
Mantenga la cabeza erguida, párese derecho, haga contacto visual y camine con confianza. Es menos probable que un acosador lo destaque si tiene confianza en sí mismo.
4. Trata de hacer amigos con otros estudiantes.
Es más probable que un acosador te deje solo si estás con tus amigos. Esto es especialmente cierto si usted y sus amigos se defienden el uno al otro.
5. Evite situaciones en las que pueda ocurrir bullying.
Si es posible, evite estar solo con matones. Si el acoso ocurre en el camino hacia o desde la escuela, es posible que desee tomar una ruta diferente, irse en un momento diferente o encontrar a otros para caminar hacia y desde la escuela. Si la intimidación ocurre en la escuela, evite las áreas que están aisladas o sin supervisión de adultos, y quédese con sus amigos tanto como sea posible.
6. Reconstruye tu confianza en ti mismo.
La intimidación puede afectar tu confianza en ti mismo. Encontrar actividades que disfrute y en las que sea bueno puede ayudarlo a recuperar su autoestima. Tómese el tiempo para explorar nuevos intereses y desarrollar nuevos talentos y habilidades. La intimidación también puede hacer que te sientas rechazado, aislado y solo. Es importante tratar de hacer nuevas amistades con personas que comparten sus intereses. Considere participar en actividades extracurriculares o unirse a un grupo fuera de las escuelas, como un programa extracurricular, un grupo juvenil de la iglesia o un equipo deportivo.
7. No recurra a la violencia ni utilices una pistola o arma.
Llevar una pistola no te hará más seguro. Las armas a menudo aumentan los conflictos y aumentan las posibilidades de que sufras daños graves. También corre el riesgo de que el arma se apunte a usted o a una persona inocente. Y puede hacer algo en un momento de miedo o ira que lamentará por el resto de su vida. Finalmente, es ilegal que un adolescente lleve una pistola; Puede conducir a cargos criminales y arrestos.
Si le gusta este artículo, tiene un comentario o sugerencia para nosotros, por favor comente a continuación o envíenos un mensaje. ¡Nos encantaría saber de usted!
Para ver más artículos sobre estos temas u otros, siga visitando Latino Gringos ™. Asegúrese de seguirnos en nuestro Instagram  o Facebook para saber cuándo cargamos nuevos artículos o videos.
Si conoces a alguien que pueda beneficiarse de nuestros artículos, incluso si no son latinos, compártelo con ellos. Amamos a nuestra comunidad latina, pero también nos gusta ayudar a cualquiera que la necesite.