Want to know how Latinas keep their skin smooth and younger-looking?
Latinas and Latinos are specialists in taking care of their appearance and looking radiant, Florida's Latinos and Latinas have a quality with their skin that is unsurpassed, especially Latinas who have so many secrets to keep it healthy and youthful, but certainly What is your secret At Latino Gringos™ we have conducted several surveys throughout Florida to determine what products and techniques Latinas use to keep their skin looking as natural as if they were younger, preserving their beauty.
Maintaining healthy skin requires dedication and above all the tricks of the beautiful Latinas in Florida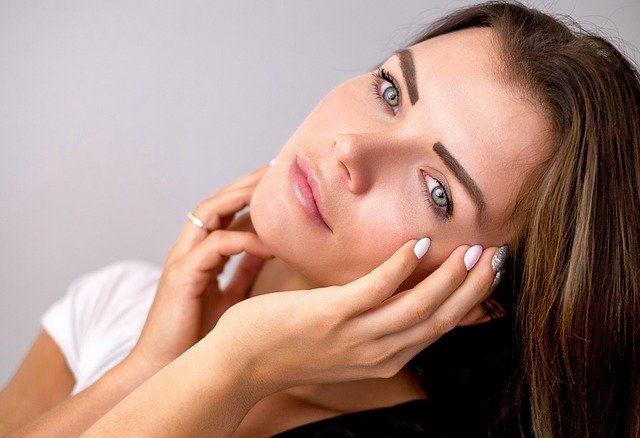 Despite being an adult, there are many Latinas who have charmingly soft skin and a preserved youthful air, even those with an average age can look on the Florida coast of a healthy and completely healthy skin that totally favors his appearance making him look more youthful.
Latino Gringos™ has taken on the task of being able to deliver, through a survey in Florida, to its readers, the secrets of Latinas and their radiant and youthful skin. One of the first things that Latinas take into account is the use of moisturizing lesions for each part of the body, as it is known that there are different creams on the market that can provide extra care for each part of the body and that have been created with this end, this is one of the best-kept secrets by Latinas who comment that you can not use the same hand cream for the face or arms and even the legs, because its components are totally different and can affect in different ways different parts of the body.
The absolute most important skincare technique a Floridian can keep in mind is to wear sunblock at all times. You can almost never escape the sun's rays in Florida, so start the day with a great sunblock with an SPF of 30 or higher and be sure that it has UVA and UVB protection.
Keeping hydrated is imperative to endure Florida's heat. Avoid risks like heat stroke and dry skin by having a bottle of water with you at all times. Starting the day by drinking a full glass of water will help remind you that drinking water throughout the day is an important part of your summer routine.
If you wear makeup, try to keep it as lightweight as possible. Avoid clogging pores with foundations and blushes and remember that heat makes you sweat. You wouldn't want to risk making your makeup soggy by letting it all melt off with your sweat. When it comes to wearing makeup in the Florida summer heat, less is definitely more. Keep only the essentials next to your sink for getting yourself ready in the mornings.
Always keep your skin clean. Start the day with a light cleanser. Getting used to this in your daily routine will remind you when the day is over to cleanse your skin again before you go to bed. It's important to remember to wash the day's fun off of your skin. Keeping harmful things such as salty ocean water, chlorine, salt, and makeup on your skin makes it easy for your skin to be irritated, dry, and cracked. Don't forget to wash these things off frequently to keep skin glowing.
Exfoliating your skin is also important to minimize ingrown hairs after shaving or waxing, as it also helps your skin better absorb moisturizers. Keep a light exfoliator by your sink for your face and one in your shower for the rest of your body.
The last great tip to care for your skin in Florida's summer heat is to get a facial. Facials help to rejuvenate and revitalize skin and correct any imperfections the inevitable heat may cause.
Using body creams can definitely keep your skin healthier and more moisturized, but the secret of youthful-looking skin lies in a healthy diet dedicated to providing you with all the nutrients necessary to preserve your appearance. For example, one of the most remarkable things is the consumption of vegetables and fruits with high levels of antioxidants that promote stimulation of collagen, which is determined by a firmer appearance of the skin and therefore more youthful. Wrinkles and fine lines appear due to a lack of collagen and hyaluronic acid, a compound that stimulates skin tension, which can promote its elimination almost perfectly.
It is something remarkable to have a totally cared for skin, not only to maintain aesthetics and beauty, but it will also serve all those admirers of Latinas as a means to have enviable skin health. Dairy products and those that generate free radicals tend to promote aging, so consuming more vegetables and rational portions of protein will also help too much to have totally healthy skin without affections, and best of all, leaving you looking radiant and young all the time.
¿Quieres saber cómo las latinas mantienen su piel suave y con una apariencia más joven?
Las latinas y los latinos son especialistas en cuidar su apariencia y lucir radiantes, los latinos y latinas de Florida poseen una cualidad con su piel que es insuperable, en especial las latinas que poseen tantos secretos para mantenerla sana y con un aspecto juvenil, pero ciertamente ¿cuál es su secreto? En Latino Gringos™ hemos realizado varias encuestas a los largo de toda Florida para poder determinar cuáles son los productos y las técnicas que las latinas utilizan para mantener su piel con ese brillo natural como si fueran más jóvenes, conservando su belleza.
Mantener una piel sana requiere de dedicación y sobre todo de los trucos de las hermosas latinas de Florida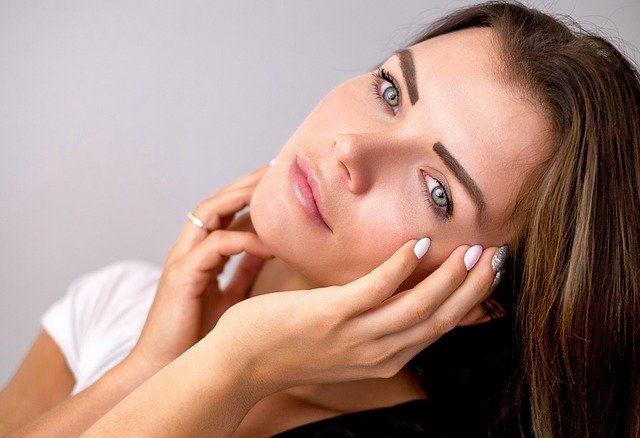 Pese a tener una edad adulta, son muchas las latinas que poseen una piel encantadoramente suave y con un aire de juventud preservado, incluso aquellas que cuentan con una edad promedio pueden lucir en las costas de florida de una piel cuidada y completamente sana que favorece totalmente su aspecto haciéndolo ver más juvenil.
Latino Gringos™ se ha tomado la tarea de poder entregar mediante una encuesta en Florida a sus lectoras, los secretos de las latinas y sus pieles radiantes y juveniles. Una de las primeras cosas que las latinas toman en cuenta, es el uso de lesiones humectantes para cada parte del cuerpo, como es sabido existen en el mercado diferentes cremas que pueden brindar un cuidado extra a cada parte del cuerpo y que han sido creadas con este fin, esto es uno de los secretos mejor guardado por las latinas que comentan que no se puede usar la misma crema de manos para el rostro o brazos e incluso las piernas, debido a que sus componentes son totalmente diferentes y pueden afectar de distintas formas distintas partes del cuerpo.
La técnica de cuidado de la piel más importante que un floridano puede tener en cuenta es usar bloqueador solar en todo momento. Casi nunca puedes escapar de los rayos del sol en Florida, así que comienza el día con un gran bloqueador solar con un SPF de 30 o más y asegúrate de que tenga protección UVA y UVB.
Mantenerse hidratado es imperativo para soportar el calor de Florida. Evite riesgos como el golpe de calor y la piel seca llevando consigo una botella de agua en todo momento. Comenzar el día bebiendo un vaso lleno de agua le ayudará a recordar que beber agua durante el día es una parte importante de su rutina de verano.
Si usa maquillaje, trate de mantenerlo lo más liviano posible. Evita tapar los poros con bases y rubores y recuerda que el calor te hace sudar. No querrás arriesgarte a empapar tu maquillaje dejando que se derrita con el sudor. Cuando se trata de usar maquillaje en el calor del verano de Florida, menos es definitivamente más. Mantenga solo lo esencial al lado de su fregadero para prepararse por las mañanas.
Mantenga siempre su piel limpia. Empiece el día con un limpiador ligero. Acostumbrarse a esto en su rutina diaria le recordará cuando termine el día para limpiar su piel nuevamente antes de irse a la cama. Es importante recordar quitarse la diversión del día de su piel. Mantener cosas nocivas como agua salada del océano, cloro, sal y maquillaje en la piel hace que sea más fácil irritarla, secarla y agrietarla. No olvide lavarse estas cosas con frecuencia para mantener la piel radiante.
Exfoliar la piel también es importante para minimizar los vellos encarnados después del afeitado o la depilación, ya que también ayuda a que la piel absorba mejor los humectantes. Mantenga un exfoliante ligero junto al lavabo para su cara y otro en la ducha para el resto de su cuerpo.
El último gran consejo para cuidar su piel en el calor del verano de Florida es venir a hacerse un tratamiento facial. Los tratamientos faciales ayudan a rejuvenecer y revitalizar la piel y a corregir cualquier imperfección que el inevitable calor pueda causar.
El uso de cremas corporales definitivamente puede mantener una piel más sana y humectada, pero el secreto de una piel con apariencia juvenil radica en una alimentación sana dedicada a aportarle todos los nutrientes necesarios para preservar su apariencia. Por ejemplo, una de las cosas más destacables, es el consumo de vegetales y frutas con altos niveles de antioxidantes que promueven una estimulación del colágeno, lo que se determina en una apariencia más firme de la piel y por lo tanto más juvenil. Las arrugas y líneas de expresión aparecen por una falta de colágeno y acido hialuronico, un compuesto que estimula la tensión del a piel, los cuales pueden promover su eliminación de manera casi perfecta.
Es algo notable el tener una piel totalmente cuidada, no solo por mantener la estética y la belleza, sino que además les servirá a todas aquellas admiradoras de las latinas como un medio para tener una salud cutánea envidiable. Los productos lácteos y aquellos que generan radicales libres tienden a promover el envejecimiento, por lo que consumir más vegetales y porciones racionales de proteína tambien ayudara en demasía a tener una piel totalmente sana y sin afecciones, y lo mejor de todo dejándote lucir radiante y joven todo el tiempo.