Why is Florida the favorite destination for Latin American immigrant?
Florida is part of the Southern Region of the United States, and currently has a population of approximately 20 million people where we could say that 30% is considered Latin Americans. But now … Why is Florida the favorite destination for Latin American immigrants?
Economy
Currently, there are many countries in Latin America and around the world, that have economic, social or political problems. This is the main reason why many Latinos have the idea of emigrating to have a better future, even for their respective families.
Quietness
Florida is considered to be a place with a tropical climate. This is something that may be of great preference for Latin American immigrants. In addition to this, you must take into account that a large portion of the state is surrounded by the sea and has beaches to its credit. But, we must not forget that in Florida the language that predominates is Spanish, which represents a great advantage for these immigrants.
Job Opportunity
This entity from the United States represents a place full of job opportunities, and also a safe place for foreign investments. This gives us a lot to talk about because when referring to Florida, we are thinking that it is a place only for tourism in the United States. That is where many are wrong.
Florida's economy has diversified so much in recent years that economic sectors such as cattle ranching and technology have boomed, making Florida an easy place for the Latin American investor. Another big benefit is that a little bureaucracy is required for the establishment of a company. It really is not very difficult at all.
Education, Finances
For many, Florida has become a paradise. It can be said that it has several options to relax, invest money and also to have an adequate education. Currently, this state has many academic institutions of great quality. Florida is a place where most Latinos have a high level of education, taking into account that hundreds of thousands of Latinos have completed university studies.
Finally, in addition to all the opportunities, Florida has several tourist places and a lot of social interest for people. Definitely, Florida has a lot to offer not only the Latin community itself but also the world, capable and for many, it is considered the perfect place.
If you like this article, have a comment or suggestion for us, please comment below or send us a message. We would love to hear from you!
To see more articles about these topics or others, keep coming back to Latino Gringos™. Make sure to follow us on our Instagram  or Facebook to know when we upload new articles or videos.
If you know anyone that might benefit from our articles, even if they are not Latino, please share it with them. We love our Latino community, but also like helping anyone that needs it.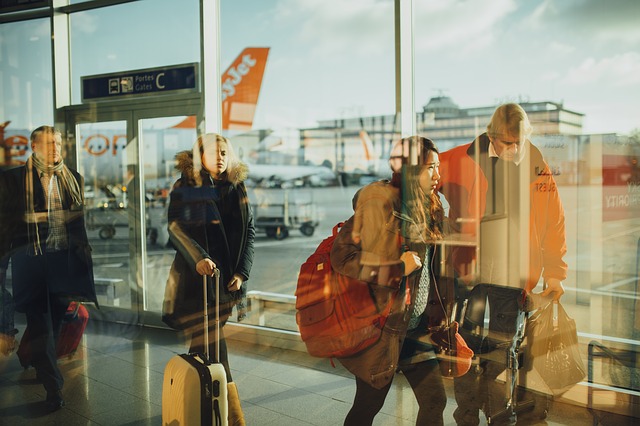 ¿Por qué  las personas emigran a Estados Unidos? 
Florida hace parte de la Región Sur de los Estados Unidos, y actualmente cuenta con una población de aproximadamente 20 millones de personas, de donde pudiéramos decir que el 30% son considerados latinoamericanos. Pero ahora… ¿Por qué la gente emigra a Estados Unidos? En especial a Orlando Florida.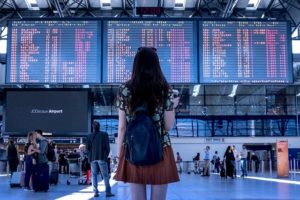 Economía
Actualmente diversos países de America Latina cuentan con diversos problemas ya sea en el ámbito económico, social o político, lo que hace que muchas personas tengan la idea de emigrar para poder tener un mejor futuro, incluyendo a sus familias.
Tranquilidad
Florida se considera un lugar tropical, algo que es de preferencia para el inmigrante latinoamericano, además del hecho de que gran parte del estado está rodeado por el mar y contar con distintas playas. Cabe destacar que en Florida el idioma que predomina es el Español, lo que representa una gran ventaja.
Oportunidad de Trabajo
Esta entidad de los Estados Unidos, representa un sinfín de oportunidades en el ámbito laboral, así como también, un lugar seguro para las inversiones extranjeras. Esto nos da un poco de que hablar, ya que si hacemos referencia a Florida estamos pensando en un sector destinado solamente para el turismo en Estados Unidos, y es ahí en donde nos equivocamos.
La economía de Florida se ha diversificado tanto en los últimos años, que sectores económicos como la Ganadería y la Tecnología han tenido su más grande auge, lo que hace que Florida se convierta en un lugar fácil para el inversor latinoamericano, además de que se requieren pocos trámites para la constitución de una empresa.
Educación, finanzas
 Para muchos, Florida se ha convertido en un paraíso. Se puede decir que tiene varias opciones para relajarse, invertir dinero y también para tener una educación adecuada. Actualmente, este estado tiene muchas instituciones académicas de gran calidad. Florida es un lugar donde la mayoría de los latinos tienen un alto nivel de educación, teniendo en cuenta que cientos de miles de latinos han completado estudios universitarios.
En fin, además de todas las ventajas nombradas con anterioridad pudiéramos decir que Florida tiene diversos lugares turísticos y de mucho interés social para las personas. Definitivamente Florida tiene mucho que ofrecerle al mundo, capaz y para muchos sea considerado el lugar perfecto.
Si le gusta este artículo, tiene un comentario o sugerencia para nosotros, por favor comente a continuación o envíenos un mensaje. ¡Nos encantaría saber de usted!
Para ver más artículos sobre estos temas u otros, siga visitando Latino Gringos ™. Asegúrese de seguirnos en nuestro Instagram  o Facebook para saber cuándo cargamos nuevos artículos o videos.
Si conoces a alguien que pueda beneficiarse de nuestros artículos, incluso si no son latinos, compártelo con ellos. Amamos a nuestra comunidad latina, pero también nos gusta ayudar a cualquiera que la necesite.