Aging; Is It Considered a Disease?
Have you ever wondered if aging is a disease? Well, here at Latino Gringos™ we have learned about this topic and we want to tell Latinos what various experts think about it.
In 2015, a team composed of international researchers stated in their publication that it was time to classify biological aging as a disease. Then in 2018, the World Health Organization made an update in the International Classification of Diseases in relation to the causes of mortality and morbidity, where are those diseases that occur and evolve in a bad way as we age, such It is the case of cancer or arthritis. From this, it can be inferred that aging is indeed a disease.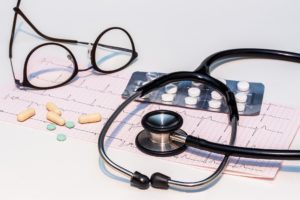 If this is true, then the entire population of the earth has this disease, and also all Latinos over 65 in Florida and Orlando would have an advanced case. This sounds a bit far-fetched don't you think? On the other hand, although aging is associated with many health problems, such as Alzheimer's, heart disease, cancer, diabetes, etc .; not all older Latino people get them.
To clarify this argument a bit, let's see what Peter Boling, director of Geriatrics at the University of Virginia Commonwealth School of Medicine said. He said that these health problems are not directly related to aging as a biological phenomenon per se. "That is, they are not necessarily triggered by aging.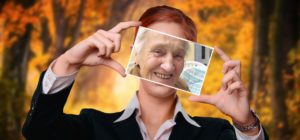 By labeling aging as a disease one can also think that it could be prevented or cured. Many companies have created numerous products related to combating aging, especially for women. If you're a Latina, it's likely that you've used that wrinkle cream to look younger. But do these products really work?
According to Leonard Hayflick, Professor of Anatomy (currently works at the University of California, San Francisco) along with 50 other scientists, has warned that claims made by companies that produce anti-aging medications, supplements, hormones, and other treatments are "intentionally false, misleading or exaggerated for commercial reasons". This warning responds that people in the world and throughout Central Florida could spend money on ineffective products.
Beyond that, there are those who debate between enjoying good health or enjoying a good life. At Latino Gringos™, we believe that it is better for Latinos to enjoy good health. Do you think aging is a disease? Does it have a cure? Can we become immortal with the advancement of bio-technology? Let us know your opinions in the comments.
If you like this article, have a comment or suggestion for us, please comment below or send us a message. We would love to hear from you!
To see more articles about these topics or others, keep coming back to Latino Gringos™. Make sure to follow us on our Instagram or Facebook to know when we upload new articles or videos.
If you know anyone that might benefit from our articles, even if they are not Latino, please share it with them. We love our Latino community, but also like helping anyone that needs it.
El envejecimiento. ¿Es considerado una enfermedad?
Envejecimiento. ¿Se considera una enfermedad?
¿Alguna vez te has preguntado si el envejecimiento es una enfermedad? Bueno, aquí en Latino Gringos ™ hemos aprendido sobre este tema y queremos decirles a los latinos lo que piensan varios expertos al respecto.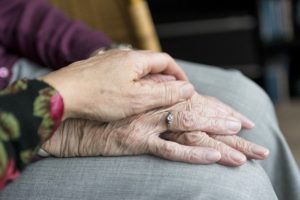 En 2015, un equipo compuesto por investigadores internacionales declaró en su publicación que era hora de clasificar el envejecimiento biológico como una enfermedad. Luego, en 2018, la Organización Mundial de la Salud realizó una actualización en la Clasificación Internacional de Enfermedades en relación con las causas de mortalidad y morbilidad, donde se encuentran esas enfermedades que se producen y evolucionan de manera negativa a medida que envejecemos, como es el caso del cáncer o artritis. A partir de esto, se puede inferir que el envejecimiento es de hecho una enfermedad.
Si esto es cierto, entonces toda la población de la tierra tiene esta enfermedad, y también todos los latinos mayores de 65 años en Florida y Orlando tendrían un caso avanzado. Esto suena un poco exagerado, ¿no te parece? Por otro lado, aunque el envejecimiento está asociado con muchos problemas de salud, como el Alzheimer, enfermedades cardíacas, cáncer, diabetes, etc. no todas las personas latinas mayores las obtienen.
Para aclarar un poco este argumento, veamos lo que dijo Peter Boling, director de Geriatría de la Facultad de Medicina de la Commonwealth de la Universidad de Virginia. Hablo que estos problemas de salud no están directamente relacionados con el envejecimiento como un fenómeno biológico per se. "Es decir, no necesariamente se desencadenan por el envejecimiento.
Al etiquetar el envejecimiento como una enfermedad, también se puede pensar que podría prevenirse o curarse. Muchas empresas han creado numerosos productos relacionados con la lucha contra el envejecimiento, especialmente para las mujeres. Si eres latina, es probable que hayas usado esa crema antiarrugas para lucir más joven. ¿Pero estos productos realmente funcionan?
Según Leonard Hayflick, profesor de anatomía (actualmente trabaja en la Universidad de California, San Francisco) junto con otros 50 científicos, advirtió que las afirmaciones hechas por compañías que producen medicamentos, suplementos, hormonas y otros tratamientos contra el envejecimiento son "intencionalmente falso, engañoso o exagerado por razones comerciales ". Esta advertencia responde que las personas en todo el mundo y en todo el centro de Florida podrían gastar dinero en productos ineficaces.
Más allá de eso, hay quienes debaten entre disfrutar de una buena salud o disfrutar de una buena vida. En Latino Gringos ™, creemos que es mejor que los latinos disfruten de buena salud. ¿Crees que el envejecimiento es una enfermedad? ¿Tiene cura? ¿Podemos volvernos inmortales con el avance de la biotecnología? Háganos saber sus opiniones en los comentarios.
Si le gusta este artículo, tiene un comentario o sugerencia para nosotros, por favor comente a continuación o envíenos un mensaje. ¡Nos encantaría saber de usted!
Para ver más artículos sobre estos temas u otros, siga visitando Latino Gringos ™. Asegúrese de seguirnos en nuestro Instagram o Facebook para saber cuándo cargamos nuevos artículos o videos.
Si conoces a alguien que pueda beneficiarse de nuestros artículos, incluso si no son latinos, compártelo con ellos. Amamos a nuestra comunidad latina, pero también nos gusta ayudar a cualquiera que la necesite.