Tips For A Successful Job Interview
At  Latino Gringos™, we give advice to Latinos to overcome your job interview fears in all Central Florida and be successful:
It is always good to read and get extra information about the company you are going to work for and the position they offer. In Central Florida there are thousands of job opportunities for Latinos wanting to progress.
Reading the job advertisement in detail, there are usually some details that may be of interest to Latinos.
Knowing about the company or business, such as dimensions, products and services they offer, and even recent information, give you great opportunities to impress whoever interviewed you, while giving you confidence.
It is good to take a look at the possible articles that the company may have published in Florida, either in newspapers or magazines.
If you want to show your interest, you can make a list of questions about the company and the position.
This is something that can generally lead to rejection. At Latino Gringos we advise you not to ask questions about salary or benefits at the first meeting. This will make you look professional and that you really want the position.
Questions During The Interview: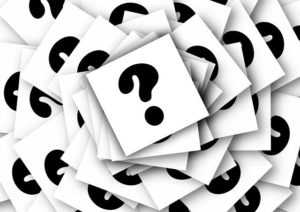 During the interview you may have to be the protagonist, and therefore the one who speaks most of the time. In this way, the interviewer will know if you can express yourself fluently and effectively. It is also useful if you are knowledgeable about the company / industry.
It is important that you generate value for the interviewer and for the company. For this you can think of practical examples that are directed to the needs.
Practice The Presentation:
In general, the decision to hire someone is based on the first few minutes, this is associated with a good first impression by Latinos. Details such as your speech, arriving early, your appearance and your charisma, are fundamental principles when it comes to being hired.
Act Correctly During The Interview:
There are several aspects that are key to a successful interview, such as having good confidence and knowing how to listen. Enthusiasm is something that employers want to see in Latinos. It is even an opportunity for you to evaluate the company. Ask yourself if you want to work there, and how you can contribute to the company. Opportunities may also open up with the position, so do your best.
Take Care Of Your Attitude:
To make a good first impression, just smile, show your happy and enthusiastic side, a strong handshake, be confident, etc. All this contributes positively.
Body Language: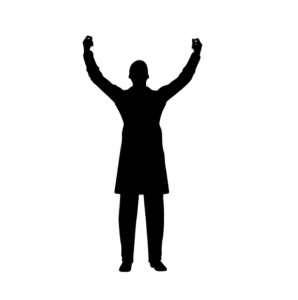 Your body language denotes what your personality is like. Posture is essential when it comes to body language. Surely you have heard that an upright posture shows confidence in Latinos.
Put your nerves aside. Making movements with your hands or feet can show that you are indecisive and insecure, at Latino Gringos™ we recommend that you focus only on the interview and everything will flow very well.
Smile. Companies in Florida and Orlando generally look for high-energy, charismatic employees. So if you're a happy Latino or being charismatic is your thing, you might have a good chance to impress them with your body language.
Take Notes And Listen Carefully:
Take your time. It is better to choose a short and precise answer with relevant information than a very long and complicated answer with irrelevant information. If you have questions you can request clarifications.
From Latino Gringos™: Some Final Recommendations For A Successful Interview:
Dress formal.

Be punctual.

Greet with a strong handshake, with confidence and professionalism.

Note your energy and enthusiasm for the position.

Listen carefully to the interviewer.

Make eye contact

Answer the questions honestly.

Take your time to think about the answer.

Thank the interviewer for his time and say goodbye with a handshake and a smile.
If you like this article, have a comment or suggestion for us, please comment below or send us a message. We would love to hear from you!
To see more articles about these topics or others, keep coming back to Latino Gringos™. Make sure to follow us on our Instagram  or Facebook to know when we upload new articles or videos.
If you know anyone that might benefit from our articles, even if they are not Latino, please share it with them. We love our Latino community, but also like helping anyone that needs it.
Consejos y Tips Para Una Entrevista De Trabajo Exitosa
En  Latino Gringos™, le damos consejos a los latinos para superar sus entrevistas laborales en todo central florida y que sean exitosas: 
Siempre es bueno leer y conseguir información extra sobre la empresa a la cual vas a trabajar y el puesto que ofrecen. En Central Florida hay miles de oportunidades de empleo para latinos con ganas de progresar.
Leer con detalle el anuncio de empleo, por lo general hay algunos detalles que pueden ser de interés para los latinos. 

Conocer sobre la empresa o negocio, como dimensiones, productos y servicios que ofrecen, e incluso información reciente, te brindan grandes chances de impresionar a quien te entrevistara, al mismo tiempo que te da confianza.

Es bueno echarle un vistazo a los posibles artículos que puedan tener publicados la empresa en Florida, ya sea en diarios o revistas.

Si quieres demostrar tu interés, puedes realizar una lista de preguntas sobre la empresa y el puesto. 

Esto es algo que generalmente puede generar rechazo. En Latino Gringos™ te aconsejamos no hacer preguntas sobre el sueldo o los beneficios en el primer encuentro. Esto te hará ver profesional y que de verdad quieres el puesto. 
Preguntas Durante La Entrevista: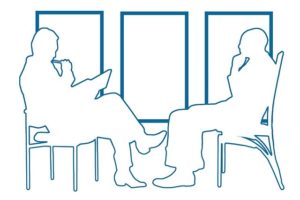 Durante la entrevista es posible que tengas que ser el protagonista, y por ende el que hable la mayor parte del tiempo. De esta manera, el entrevistador sabrá si te puedes expresar de manera fluida y eficaz. También resulta útil si estás bien informado sobre la empresa/industria.

Es importante que para el entrevistador y para la empresa le generes valor. Para esto puedes pensar en ejemplos prácticos que vayan dirigidos a las necesidades. 
Practica La Presentación:
En general, la decisión de contratar a alguien se basa en los primeros minutos, esto está asociado a una buena primera impresión por parte de los latinos. Detalles como tu discurso, llegar antes de tiempo, tu apariencia y tu carisma, son principios fundamentales a la hora de ser contratado. 
Actuar De Manera Correcta Durante La Entrevista:
Hay varios

aspectos que son claves para una entrevista exitosa

, como tener una buena confianza y saber escuchar. El entusiasmo es algo que los empleadores quieren ver en los latinos. Incluso es una oportunidad para que evalúes a la compañía. Pregúntate tú mismo si quieres trabajar ahí, y de qué manera puedes contribuir a la empresa. También es posible que se abran oportunidades con el puesto, así que da lo mejor de ti. 
Cuida Tu Actitud:
Para generar una primera buena impresión basta con sonreír, mostrar tu lado alegre y entusiasta, un fuerte apretón de manos, ser confiado, etc. Todo esto contribuye positivamente.
El Lenguaje Corporal: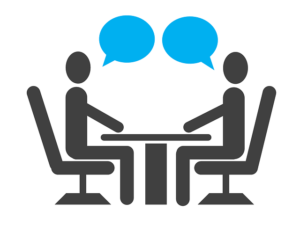 Tu lenguaje corporal denota cómo es tu personalidad. La postura es algo esencial en cuanto a lenguaje corporal se refiere. Seguramente has escuchado que una postura erguida demuestra confianza en los latinos. 

Deja a un lado los nervios. Hacer movimientos con tus manos o pies puede demostrar que eres indeciso e inseguro, en Latino Gringos te recomendamos que te enfoques solo en la entrevista y todo fluirá muy bien.

Sonríe. Generalmente las empresas en Florida y Orlando buscan empleados con buena energía y carismáticos. Así que si eres un latino alegre o ser carismático es lo tuyo, podrías tener buenas oportunidades de impresionarlos con tu lenguaje corporal. 
Toma Notas Y Escucha Con Atención:
Tómate tu tiempo. Es mejor elegir una respuesta corta y precisa con información relevante que una respuesta muy larga y complicada con información irrelevante. Si tienes dudas puedes solicitar aclaraciones.
Algunas Recomendaciones Finales De Latino Gringos Para Una Entrevista Exitosa:
Vístete formal.

Se puntual.

Saluda con un fuerte apretón de manos, con confianza y profesionalismo.

Haz notar tu energía y entusiasmo por el puesto.

Escucha atentamente al entrevistador.

Haz contacto visual 

Contesta las preguntas con honestidad.

Tómate tu tiempo para pensar en la respuesta.
Si le gusta este artículo, tiene un comentario o sugerencia para nosotros, por favor comente a continuación o envíenos un mensaje. ¡Nos encantaría saber de ti!
Para ver más artículos sobre estos temas u otros, siga visitando Latino Gringos ™. Asegúrese de seguirnos en nuestro Instagram o Facebook para saber cuándo cargamos nuevos artículos o vídeos.
Si conoces a alguien que pueda beneficiarse de nuestros artículos, incluso si no son latinos, compártelo con ellos. Amamos a nuestra comunidad latina, pero también nos gusta ayudar a cualquiera que la necesite.