What to do in order to have self-confidence
For Latinos it is possible to gain self-confidence by applying concrete means that little by little, step by step, by becoming familiar with themselves, will allow them to acquire more ease and self-control. Self-confidence is acquired through time and experience. It is built, as in any discipline, through regular practice. A mistake would be to consider that self-confidence is definitely acquired.
Turn your fear into trust.
Some Latinos in Central Florida feel uncomfortable because they lack that self-confidence. Instead of exhausting your energy in trying to control your emotions, act to transform your anxieties into action: speak, reach out to others. Only if Latinos become familiar with the situations they encounter, will they gain self-confidence.
Latinos often talk about self-esteem and confidence without differentiating terms. In fact, according to some psychiatrists, self-esteem, our appreciation of ourselves, is based on two pillars: self-confidence (the ability to foresee a situation or challenge with confidence in our abilities; not doing so paralyzes us) and self-image (the type of person we think we are, often based on our convictions and prejudices). These concepts are closely linked, and a deficiency in one of them inevitably leads to an imbalance.
Saying that we lack self-confidence is a somewhat whimsical way in the Hispanic community to say that something is wrong, that we don't feel good in one area of ​​our lives. Sometimes it is a bit of discomfort that bothers us. But in some cases, lack of confidence becomes paralyzing.
Very often, Latinos tend to generalize, when the lack of self-confidence is limited to certain areas of our lives.
Make a list of the areas where you are not sure of yourself. For example, work, love life, family life, friends, health, etc.
For each area of ​​your life where you want to be more self-confident (public speaking, for example), write down your goals on paper: "I want to be able to speak easily at business meetings in Florida."
You will have more confidence in yourself when you visualize your goal in a positive way.
Try not to see the situations you fear, but only the ones you want to see happen. The idea is to feel positive emotions that help build self-confidence.
To have confidence in yourself, you must have more respect for yourself. Do this exercise: make a list of the promises you make to yourself that you are going to keep.
Simply by keeping your promises, you will increase your self-esteem. This advice is especially valid for shy Latinos. Simply going out to meet others will help them overcome their shyness and gain self-confidence. The idea is that you should no longer focus on yourself and what others will think of you.
It is when you leave your comfort zone that you gain confidence.
Force yourself to do the things that scare you every day. To be confident, Latinos and Latinas have to be proud of yourself. Doing this exercise will make you aware of your self-esteem. Make a list of all the things you are proud of: children, diplomas, spouse, parents, friends, work, etc.
To gain confidence in yourself, you have to know how to assert yourself and say "no".
Don't just think about "pleasing others", but about respecting yourself. Practice saying "no" without necessarily justifying yourself (or apologizing).
Appreciate the simple pleasures of everyday life. You will have more confidence in yourself if you stop seeing the negative but take the time to appreciate the simple and positive things in daily life: a smile, a hug, a "thank you", a compliment, a good deed.
Latinos, having projects and small challenges to accomplish every day, will push you to act so that you have more confidence in yourself.
If you like this article, have a comment or suggestion for us, please comment below or send us a message. We would love to hear from you!
To see more articles about these topics or others, keep coming back to Latino Gringos™. Make sure to follow us on our Instagram  or Facebook to know when we upload new articles or videos.
If you know anyone that might benefit from our articles, even if they are not Latino, please share it with them. We love our Latino community, but also like helping anyone that needs it.
 Qué hacer para tener confianza en sí mismo.
Para los latinos es posible adquirir confianza en si mismos aplicando medios concretos que poco a poco, paso a paso, al familiarizarse consigo mismo, les permitirá adquirir más confianza y autocontrol. La confianza en sí mismo se adquiere a través del tiempo y la experiencia. Se construye, como en cualquier disciplina, a través de la práctica regular. Un error sería considerar que la confianza en sí mismo se adquiere definitivamente.
Convierta su miedo en confianza.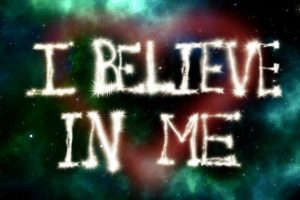 Algunos latinos en Florida Central se sienten incómodos e lugares nuevos para ellos debido a que carecen de esa confianza en si mismos. En lugar de agotar su energía en tratar de controlar sus emociones, actúe para transformar sus ansiedades en acción: hable, extienda la mano a los demás. Sólo si los latinos se familiarizan con las situaciones con las que se encuentran, ganará confianza en sí mismo.
A menudo los latinos hablan de la autoestima y la confianza sin diferenciar los términos. De hecho, según algunos psiquiatras, la autoestima, la apreciación que tenemos de nosotros mismos, se basa en dos pilares: la confianza en sí mismo (la capacidad de prever una situación o un desafío con confianza en nuestras capacidades; no hacerlo nos paraliza) y la imagen de sí mismo (el tipo de persona que creemos ser, a menudo basada en nuestras convicciones y prejuicios). Estos conceptos están íntimamente ligados, y una deficiencia en uno de ellos conduce inevitablemente a un desequilibrio.
Decir que carecemos de confianza en nosotros mismos es una forma un poco caprichosa en la comunidad hispana de decir que algo está mal, que no nos sentimos bien en un área de nuestras vidas. A veces es un poco de incomodidad lo que nos molesta. Pero en algunos casos, la falta de confianza se vuelve paralizante.
Muy a menudo, los latinos tienden a generalizar, cuando la falta de confianza en si mismos se limita a ciertas áreas de nuestras vidas.
Haga una lista de las áreas en las que no está seguro de sí mismo. Por ejemplo, el trabajo, la vida amorosa, la vida familiar, los amigos, la salud, etc.
Para cada área de su vida en la que desee tener más confianza en sí mismo (hablar en público, por ejemplo), escriba sus objetivos en un papel: "Quiero poder hablar fácilmente en las reuniones de trabajo en Florida".
Tendrás más confianza en ti mismo cuando visualices tu objetivo de forma positiva.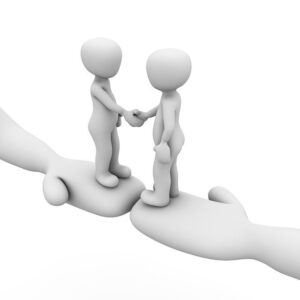 Intenta no ver las situaciones que temes, sino sólo las que quieres que sucedan. La idea es sentir emociones positivas que ayuden a construir la confianza en sí mismo.
Para tener confianza en ti mismo, debes tener más respeto por ti mismo. Haz este ejercicio: realiza una lista de las promesas que te haces a ti mismo y que vas a cumplir.
Simplemente cumpliendo tus promesas, aumentarás tu autoestima. Este consejo es especialmente válido para los latinos tímidos. El simple hecho de salir a conocer a otros les ayudará a superar su timidez y a ganar confianza en sí mismos. La idea es que ya no debes centrarte en ti mismo y en lo que los demás pensarán de ti.
Es cuando sales de tu zona de confort cuando ganas confianza.
Oblígate cada día a hacer las cosas que te dan miedo. Para tener confianza, los latinos y latinas tienen que estar orgulloso de ti mismo. Hacer este ejercicio te hará consciente de tu autoestima. Haga una lista de todas las cosas de las que está orgulloso: hijos, diplomas, cónyuge, padres, amigos, trabajo, etc.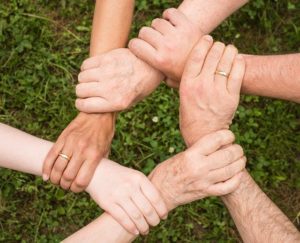 Para ganar confianza en ti mismo, tienes que saber cómo afirmarte y decir "no".
No pienses sólo en "complacer a los demás", sino en respetarte a ti mismo. Practica el decir "no" sin necesariamente justificarte (o disculparte).
Aprecie los simples placeres de la vida cotidiana. Tendrás más confianza en ti mismo si dejas de ver lo negativo pero te tomas el tiempo de apreciar las cosas simples y positivas de la vida diaria: una sonrisa, un abrazo, un "gracias", un cumplido, una buena acción.
Los latinos al tener proyectos y pequeños retos que cumplir cada día, te empujarán a actuar para que tengas más confianza en ti mismo.
Esperamos que estos consejos le ayuden a construir su confianza en sí mismo, siga leyendo nuestros artículos en latinogringos.com.
Si le gusta este artículo, tiene un comentario o sugerencia para nosotros, por favor comente a continuación o envíenos un mensaje. ¡Nos encantaría saber de ti!
Para ver más artículos sobre estos temas u otros, siga visitando Latino Gringos ™. Asegúrese de seguirnos en nuestro Instagram o Facebook para saber cuándo cargamos nuevos artículos o vídeos.
Si conoces a alguien que pueda beneficiarse de nuestros artículos, incluso si no son latinos, compártelo con ellos. Amamos a nuestra comunidad latina, pero también nos gusta ayudar a cualquiera que la necesite.