Treatments and natural products to prevent alopecia and reduce its evolution
Alopecia is a problem that exists today between the Latino community and the rest of the world, which is defined as the decrease or loss of hair, both in a specific and generalized manner. This hair loss is an aesthetic problem that worries many Latinos. Therefore, at Latino Gringos™, we have researched and brought you some treatments to prevent and reduce its evolution.
There are a number of factors that can produce alopecia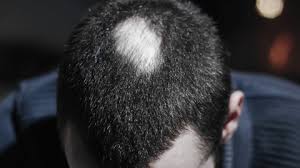 • Lack of trace elements.
• Stress.
• Hormones.
• Pregnancy and childbirth.
• Medicines.
• Humidity.
• Oxidizers and reducers.
• Solar radiation.
• Among others.
Types of alopecia
There are different types of alopecia, the main being androgenic and areata. The first is of hormonal origin and the second of unknown etiology although genetic and autoimmune factors seem to have great influence.
Androgenic Alopecia
It is the most common today. Its causes are both genetic and hormonal. At the beginning of puberty, the increase of androgens (male hormones), produces slow atrophy of the hair follicle, this takes as time passes to decrease the life of the hair. For this reason, it is more frequent in men, the frontoparietal and the crown being the most affected areas.
In women, it is much more diffuse, appearing mainly from menopause, due to the loss of estrogen protection.
Alopecia Areata
It is the great unknown since although it is known to have an autoimmune origin, its mechanism is not yet fully known. It attacks the hair follicles, producing circular areas without hair, but without inflammation or scars. It occurs in both genders and can occur at any age, although it is more common to appear at the age of 20-40 years.
Treatments against alopecia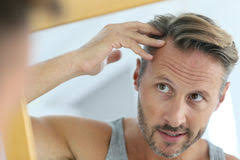 To prevent hair loss, there are pharmacological treatments, the most effective being minoxidil, finasteride (mainly in androgenic alopecia) and corticosteroids (fundamental in the treatment of alopecia areata).
However, pharmacological therapy has the disadvantage that it has adverse reactions in most cases.  Latino Gringos™ has compiled the natural treatments that exist to prevent hair loss, including vitamins, minerals, amino acids, and medicinal plants. But today we will only talk about vitamins so as not to make the article so long.
Next, we will see the different products used for the main types of alopecia and for the repair of damaged hair:
Androgenic alopecia treatment
Minoxidil
Finasteride
Spironolactone
Aminexyl
Progestosol
Tricopeptides
Clobetasol
Antiandrogens
Latanoprost
Melatonin
Trimethylxanthine
Alopecia areata treatment
As for the treatment of alopecia areata, if the affectation is less than 50% and it is in children, it is preferred to carry out an expectant attitude, since normally the hair grows back.
If it is in adults, and it is localized, glucocorticoids are administered intralesional, while if it is very extensive, glucocorticoids are administered systemically. Glucocorticoids can cause follicle atrophy, making reversible alopecia irreversible, so in Latino Gringos we recommend that you take the necessary precautions. (The following treatments have duration of 3 months)
Glucocorticoids
Minoxidil
Antralina
Topical immunotherapy
Prostaquinone
They are also used in alopecia areata
Latanoprost
Melatonin
Minoxidil,
Retinoic acid
Trimethylxanthine
Clobetasol
Other treatments for alopecia
Vitamins
There are cases in which the hair does not grow properly because we have not taken enough nutrients, so it is crucial to have a proper and balanced diet so that we have enough nutrients to grow hair properly. Healthy and strong
Vitamins are important for hair development, their lack causes a degeneration of the hair, and their presence is necessary for the hair to grow properly, so vitamins such as A, B2, B5, B6, and B8 are used to fight hair loss.
Vitamin B2: Acts as an antioxidant,
Vitamin B3 (Niacin): Here we find pyridoxine, pyridoxal, and pyridoxamine.
Vitamin B5: Pantothenic acid. Prevents hair loss and the appearance of gray hair.
Vitamin B6: Has been shown to reduce alopecia, as it improves the condition of the hair and decreases its fall
Vitamin B8: Biotin. Some 21 foods rich in vitamin B8 are wheat, oats, corn.
Vitamin C: Improves hair health and acts as an antioxidant. It was seen in vitro studies that the growth of hair follicles increased, as insulin growth factor increases
Vitamin A: It has been shown in in vitro studies that it can have some effect on hair growth.
Vitamin D: This vitamin, in vitro studies, produces the differentiation and proliferation of keratinocytes.
Vitamin E: Helps the healing of skin wounds and stimulates hair growth a little
Today there is no curative treatment against alopecia areata. Even so, baldness can be treated, prevented and even delay its evolution. Each case is different, Latino Gringos™ recommends that going to a dermatologist is the best option to set personalized guidelines. Knowing what type of alopecia is suffered and what therapeutic alternatives exist is the key to finding the best option in order to obtain satisfactory results.
If you like this article, have a comment or suggestion for us, please comment below or send us a message. We would love to hear from you!
To see more articles about these topics or others, keep coming back to Latino Gringos™. Make sure to follow us on our Instagram  or Facebook to know when we upload new articles or videos.
If you know anyone that might benefit from our articles, even if they are not Latino, please share it with them. We love our Latino community, but also like helping anyone that needs it.
Tratamientos y  productos naturales para prevenir la alopecia y reducir su evolución
La alopecia es un problema que existe hoy en día entre la comunidad latina y el resto del mundo, la cual se define como la disminución o pérdida del cabello, tanto de una manera específica como generalizada. Esta pérdida de cabello es un problema de carácter estético que preocupa a muchos latinos. Por eso, en Latino Gringos™, hemos investigado y te traemos algunos tratamientos para prevenir y reducir su evolución.
Hay una serie de factores que pueden producir alopecia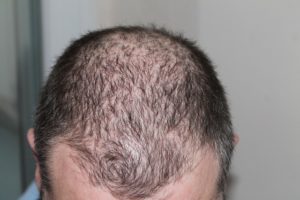 • Falta de oligoelementos.
• Estrés.
• Hormonas.
• Embarazo y parto.
• Medicamentos.
• Humedad.
• Oxidantes y reductores.
• Radiación solar.
• Entre otras.
Tipos de alopecia
Existen diferentes tipos de alopecia, siendo las principales la androgénica y la areata. La primera es de origen hormonal y la segunda de etiología desconocida, aunque parecen tener gran influencia factores genéticos y autoinmunes.
Alopecia Androgénica
Es la más común hoy en día. Sus causas son tanto genéticas como hormonales. Al comenzar la pubertad, el aumento de andrógenos (hormonas masculinas), produce una atrofia lenta del folículo piloso, lo que lleva con el paso del tiempo a que vaya disminuyendo la vida del cabello. Por esto, es más frecuente en hombres, siendo las zonas más afectadas la fronto-parietal y la coronilla.
En mujeres, es mucho más difuso, apareciendo sobre todo a partir de la menopausia, por la pérdida de protección de los estrógenos.
Alopecia Areata
Es la gran desconocida, ya que aunque se sabe que tienen un origen autoinmune, aún no se conoce del todo su mecanismo. Ataca a los folículos pilosos, produciendo zonas circulares sin pelo, pero sin inflamación ni cicatrices. Se da en ambos géneros, pudiendo darse a cualquier edad, aunque es más común que aparezca a la edad de los 20-40 años.
Tratamientos contra la alopecia
Para evitar la caída del cabello hay tratamientos farmacológicos, siendo los más efectivos el minoxidil, el finasteride (principalmente en la alopecia androgénica) y los corticoides (fundamentales en el tratamiento de la alopecia areata).
Sin embargo, la terapia farmacológica tiene el inconveniente de que presenta reacciones adversas en la mayoría de los casos. Por ello, en Latino Gringos, hemos realizado una recopilación de los tratamientos naturales que existen para evitar la caída del cabello, encontrándose entre ellos vitaminas, minerales, aminoácidos y plantas medicinales. Pero hoy solo hablaremos de las vitaminas para no hacer tan largo el artículo.
A continuación vamos a ver los diferentes productos usados para los principales tipos de alopecia y para la reparación del cabello dañado:
Tratamiento de la alopecia androgénica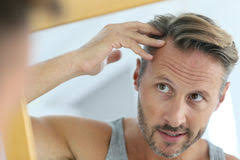 Minoxidil
Finasterida
Espironolactona
Aminexilo
Progestosol
Tricopéptidos
Clobetasol
Antiandrógenos
Latanoprost
Melatonina
Trimetilxantina
Tratamiento de la alopecia areata
En cuanto al tratamiento de la alopecia areata, si la afección es menor al 50% y es en niños, se prefiere llevar a cabo una actitud expectante, ya que normalmente el pelo vuelve a crecer.
Si es en adultos, y está localizada, se administran glucocorticoides por vía intralesional, mientras que si es muy extensa, se administra glucocorticoides por vía sistémica. Los glucocorticoides pueden producir atrofia del folículo, convirtiendo una alopecia reversible en irreversible, así que en Latino Gringos™ le recomendamos que tome las precauciones necesarias. (los siguientes tratamientos tienen una duración de 3 meses)
Glucocorticoides
Minoxidil
Antralina
Inmunoterapia tópica
Prostaquinona
También se usan en la alopecia areata
Latanoprost
Melatonina
Minoxidil,
Ácido retinoico
Trimetilxantina
Clobetasol
Otros tratamientos para la alopecia
Vitaminas
Hay casos en los que el cabello no crece de manera adecuada debido a que no hemos tomado la cantidad suficiente de nutrientes, por ello es crucial tener una dieta adecuada y equilibrada, para que tengamos la cantidad suficiente de nutrientes para que crezca el cabello de manera sana y fuerte.
Las vitaminas son importantes para el desarrollo del cabello, su carencia produce una degeneración del cabello, y su presencia se hace necesaria para que el cabello crezca de manera adecuada, por lo que vitaminas como A, B2, B5, B6 y B8 se usan para combatir la caída del cabello.
Vitamina B2: Actúa como antioxidante,
Vitamina B3 (Niacina): Aquí encontramos la piridoxina, piridoxal y piridoxamina.
Vitamina B5: Ácido pantoténico. Previene la caída del cabello y la aparición de canas.
Vitamina B6: Ha demostrado disminuir la alopecia, ya que mejora el estado del cabello y disminuye su caída
Vitamina B8: Biotina. Algunos 21 alimentos ricos en vitamina B8 son el trigo, la avena, el maíz.
Vitamina C: Mejora la salud del cabello y actúa como antioxidante. Se vio en estudios in vitro que aumentaba el crecimiento de los folículos pilosos, ya que aumenta el factor de crecimiento insulínico
Vitamina A: Se ha demostrado en estudios in vitro que puede tener cierto efecto en el crecimiento del cabello.
Vitamina D: Esta vitamina, en estudios in vitro, produce la diferenciación y proliferación de los queratinocitos.
Vitamina E: Ayuda a la curación de heridas en la piel y estimula un poco el crecimiento del cabello
A día de hoy no existe un tratamiento curativo frente a la alopecia areata. Aun así, la calvicie puede tratarse, prevenirse e incluso retrasar su evolución. Cada caso es diferente, por lo que en Latino Gringos™ le recomendamos que acudir a un dermatólogo es la mejor opción para fijar unas pautas personalizadas. Saber qué tipo de alopecia se sufre y qué alternativas terapéuticas existen es clave para encontrar la mejor opción de cara a obtener resultados satisfactorios.
Si le gusta este artículo, tiene un comentario o sugerencia para nosotros, por favor comente a continuación o envíenos un mensaje. ¡Nos encantaría saber de ti!
Para ver más artículos sobre estos temas u otros, siga visitando Latino Gringos ™. Asegúrese de seguirnos en nuestro Instagram o Facebook para saber cuándo cargamos nuevos artículos o vídeos.
Si conoces a alguien que pueda beneficiarse de nuestros artículos, incluso si no son latinos, compártelo con ellos. Amamos a nuestra comunidad latina, pero también nos gusta ayudar a cualquiera que la necesite.