America's Economic Future is in the Hands of Latinos
Latino Gringos ™ brings the latest economic forecasts to all of our Latino readers in Florida and across the country. We have excellent news for you, as the most recent studies and projections place Latinos as the primary workforce to develop the nation's economy in the days to come.
A study carried out by the Latino Donor Collaborative (LDC) entitled The Latino Community Stepping Up for the Community and How They Will Drive America's Recovery showed that the Latino community has the best productivity standards concerning their age. 
Latino Gringos ™ found that many indispensable sectors, such as health, agriculture, and transportation were led by Latinos who have not ceased their level of productivity, being of vital importance not only in States with a majority Latino population such as Florida but not in many more.
 At Latino Gringos ™, we are sure that the future projection of Latin America and the entire country will lead to good business development and improve both the acceptance and training of Latinos in essential jobs.
If you like this article, have a comment or suggestion for us, please comment below or send us a message. We would love to hear from you!
To see more articles about these topics or others, keep coming back to Latino Gringos™. Make sure to follow us on our Instagram or Facebook to know when we upload new articles or videos.
If you know anyone that might benefit from our articles, even if they are not Latino, please share with them. We love our Latino community, but also like helping anyone that needs it
El Futuro Económico de Estados Unidos Esta en Manos de los Latinos
Latino Gringos™ trae los últimos pronósticos económicos para todos nuestros lectores latinos en florida y en todo el país, y les tenemos excelentes noticias, pues los estudios y proyecciones mas recientes sitúan a los latinos como la fuerza de trabajo clave para desarrollar la economía de los Estados Unidos en los días venideros.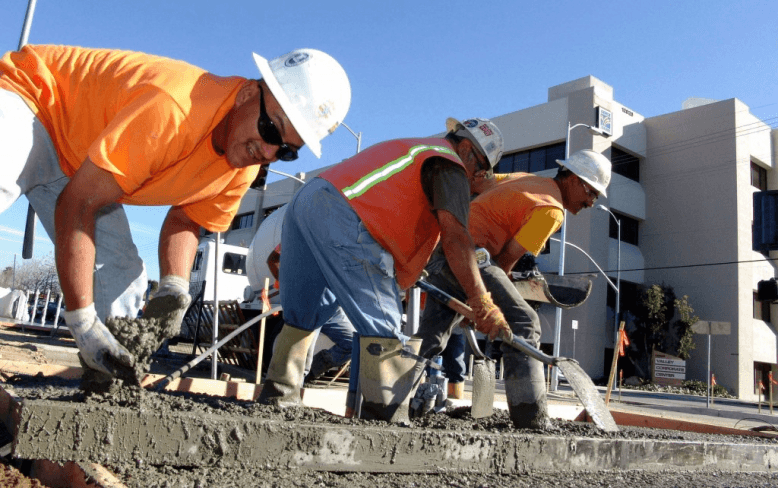 un estudio realizado por Latino Donor Collaborative (LDC) titulado  The Latino Community Stepping Up for the Community and How They Will Drive America's Recovery demostró que la comunidad latina se encuentran en los mejores estándares de productividad en relación a su edad ademas de tener una de las tasas productivas mas elevadas del país. Latino Gringos™ encontró que en muchos sectores importantes, como salud, agricultura, transporte y muchos mas eran liderados por los latinos quienes no han cesado su nivel de productividad, siendo de vital importancia no solo en los Estados con población mayoritariamente latina como Florida, si no en muchos mas.
Estas noticias son muy positivas para la comunidad latina en todo el país pues dado la gran importancia de los latinos en muchos sectores importantes, es de esperar que próximamente muchas políticas favorezcan el crecimiento y desarrollo de los latinos en el ámbito laboral y empresarial, desde seguros médicos, hasta ofertas laborales adecuadas para cada latino. En Latino Gringos™ tenemos la certeza de que la proyección latina en el futuro de Florida y de todo el país dará paso a un buen desarrollo del comercio y mejorara tanto la aceptación como la capacitación de los latinos en puestos de trabajo esenciales.
Si le gusta este artículo, tiene un comentario o sugerencia para nosotros, por favor comente a continuación o envíenos un mensaje. ¡Nos encantaría saber de ti!
Para ver más artículos sobre estos temas u otros, vuelva a Latino Gringos™. Asegúrate de seguirnos en nuestro Instagram o Facebook para saber cuándo subimos nuevos artículos o videos.
Si conoces a alguien que pueda beneficiarse de nuestros artículos, incluso si no es latino, compártelo con ellos. Amamos a nuestra comunidad latina, pero también nos gusta ayudar a cualquiera que lo necesite.