Do you want a superstar, Facebook Page?
Everyone knows that Facebook is a popular social media site that allows many Latino users to create profiles and add their acquaintances for social interactions and many other purposes. But, how many people know how to set up a great fan page that really attracts clients?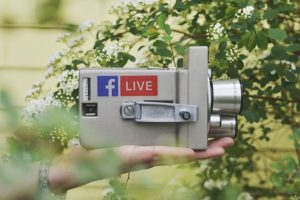 At Latino Gringos™, we have spent a lot of time researching and are now beginning to use these techniques also. We will explain how to start setting up your Facebook page.
● Add a profile picture: Try to have an attractive brand logo. It is advisable to use your company logo, as this will be more recognizable. Although everything depends on your type of project or product.
● Add a cover photo: You can add a photo of your place, your product or write a compelling message. The important thing is that it is a clear and quality photo that shows what you do.
● Remember that you only have a few seconds to get people interested. Keep things interesting, possibly funny but always relevant.
The next thing to consider is to show your web address. It is important that it is visible to people who visit your page. The about tab on your Facebook page is the most appropriate place to add your website link. This gives you the opportunity to mention 250 words about your business.
Some things to keep in mind when you have your page set up.
● Make sure you have quality content that is yours.
● You can also publish interesting articles from others but give them credit. Do not write it as if it was yours.
● Publish high-quality images and provide people with the correct information about each product or service.
● Ask your friends to like your page. There is no shame in such a simple request of support.
● Find little gifts of valuable content that you can give to people. Add value to their lives and ask them to SHARE your page or links.
● You can join Facebook groups related to your theme or business and show your knowledge by sharing things with them. Don't even try to sell. Sales will come after you are seen as an expert.
● Share posts from your fan page from time to time to interact with group members and see the content that comes from your page.
Another option that helps people to know your products is to use the name of your website in the profile images you use. The more your site is in front of them, the better the chance they will remember when the time comes that they need your products or services.
Use Photoshop or hire a freelancer to create cool images. They have to look professional but a little humor can go a long way.
Like your website, it is good that your Facebook page also has valuable content that makes customers come back. Latino Gringos™ knows that
Latinos like to consume quality content, so they will spend more time on their page. Remember to offer gifts! Latinos love gifts. Who doesn't? Maybe you can hire someone to create an e-book? Maybe a free drink with purchase for restaurant owners? So many different ways to just give things that people perceive as valuable.
Latinos are much more likely to follow you when you offer anything of value. The gifts should be thoughtful and if it is an e-book, make sure you throw references for your business and how it can help them.
If you like this article, have a comment or suggestion for us, please comment below or send us a message. We would love to hear from you!
To see more articles about these topics or others, keep coming back to Latino Gringos™. Make sure to follow us on our Instagram  or Facebook to know when we upload new articles or videos.
If you know anyone that might benefit from our articles, even if they are not Latino, please share it with them. We love our Latino community, but also like helping anyone that needs it.
¿Quieres una página de Facebook superestrella?
Todos saben que Facebook es una de las mas populares redes sociales que permite a muchos usuarios latinos crear perfiles y agregar a sus conocidos para mantener el contacto, y muchos otros propósitos. Pero, ¿cuántas personas saben cómo configurar una gran página de fans que realmente atraiga a los clientes?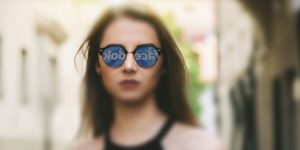 En Latino Gringos™, pasamos mucho tiempo investigando, y ahora también estamos comenzando a usar estas técnicas. Explicaremos cómo comenzar a configurar su página de Facebook.
● Agregue una foto de perfil: Intente tener un logotipo de marca atractivo. Es recomendable utilizar el logotipo de su empresa, ya que será más reconocible. Aunque todo depende de tu tipo de proyecto o producto.
● Agregue una foto de portada: Puede agregar una foto de su lugar de trabajo, su producto o escribir un mensaje convincente. Lo importante es que sea una foto clara y de calidad que muestre lo que haces.
● Recuerde que solo tiene unos segundos para atrapar a las personas. Mantenga las cosas interesantes, posiblemente divertidas pero siempre relevantes.
Lo siguiente a considerar es mostrar su dirección web. Es importante que sea visible para las personas que visitan su página.
La pestaña Acerca de en su página de Facebook es el lugar más apropiado para agregar el enlace de su sitio web. Esto le brinda la oportunidad de mencionar 250 palabras sobre su negocio.
Algunas cosas a tener en cuenta cuando configure su página.
● Asegúrese de tener contenido de calidad que sea suyo.
● También puede publicar artículos interesantes de otros pero darles crédito. No lo escriba como si fuera suyo.
● Publique imágenes de alta calidad y brinde a las personas la información correcta sobre cada producto o servicio.
● Pide a tus amigos le den me gusta a tu página. No hay vergüenza en una solicitud de apoyo tan simple.
● Encuentre pequeños obsequios de contenido valioso que puedas dar a las personas. Agregue valor a sus vidas y pídales que COMPARTAN tu página o enlaces.
● Puede unirse a grupos de Facebook relacionados con su tema o negocio y mostrar su conocimiento compartiendo cosas con ellos. No intentes vender. Las ventas vendrán después de que te vean como un
experto.
● Comparta publicaciones de su página de fans de vez en cuando para interactuar con los miembros del grupo y ver el contenido que proviene de su página.
Otra opción que ayuda a las personas a conocer sus productos es usar el nombre de su sitio web en las imágenes de perfil que usa. Cuanto más tiempo este su sitio frente a ellos, mayor será la posibilidad de que recuerden cuando llegue el momento de que necesiten sus productos o servicios.
Use Photoshop o un Freelancer para crear imágenes geniales. Tienen que parecer profesionales, pero un poco de humor puede ser muy útil.
Al igual que su sitio web, es bueno que su página de Facebook también tenga contenido valioso que haga que los clientes regresen. Latino Gringos,sabemos que a los latinos les gusta consumir contenido de calidad, por lo que pasarán más tiempo en su página.
¡Recuerde ofrecer regalos! Los latinos aman los regalos. ¿Quién no? ¿Quizás pueda contratar a alguien para crear un libro electrónico? ¿Quizás una bebida gratis con la compra para los dueños de restaurantes? Tantas formas diferentes de dar cosas que las personas perciban como valiosas.
Es mucho más probable que los latinos te sigan cuando ofreces algo de valor. Los obsequios deben ser considerados y, si se trata de un libro electrónico, asegúrese de arrojar referencias de su negocio y cómo puede ayudarlos.
Si le gusta este artículo, tiene un comentario o sugerencia para nosotros, por favor comente a continuación o envíenos un mensaje. ¡Nos encantaría saber de usted!
Para ver más artículos sobre estos temas u otros, siga visitando Latino Gringos ™. Asegúrese de seguirnos en nuestro Instagram  o Facebook para saber cuándo cargamos nuevos artículos o videos.