Healthy Lifestyles
Throughout our lives, Latinos come to face many inconveniences, be it in our personal life, work, with our family and many other things. This does not mean that our life is free of tranquility because there are many things that we can control ourselves, such as having a healthy lifestyle.
At Latino Gringos™ we can tell you for sure, that a healthy life in Central Florida does not happen by accident. Having a restful night's sleep, among other things, will help you in having energy to last throughout your day.  A lifestyle is the way in which Latinos adapt to their environment and develop ways to thrive. In order to enjoy a healthy lifestyle, Latinos must understand that all the factors in their lives are moldable, and it is not enough just to create habits that only affect you. You must choose your community, your interaction with other Latinos and anyone else. Adapt your tasks in order to get them to an optimal level for yourself. Clear your path for one that is comfortable for you in which you can walk.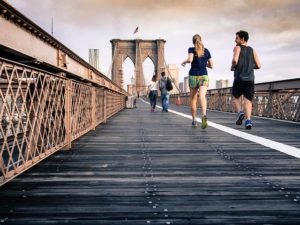 A healthy lifestyle is shaped by habits that are directed to health, so it is good that Latinos do not create the erroneous conception that there is only one optimal lifestyle model. Not at all. It all depends on the adjustment that you, as a person, can make in your life to promote a change directed towards a healthy life, including this the environment where you live.
To offer Latinos a clearer idea, a healthy lifestyle and diet should always be focused on. Some examples of having a healthy and balanced diet; doing some physical exercise, having enough hours of rest, knowing how to manage your time so as not to overload yourself with work and having some leisure time. The main fashion that Latinos can promote a healthy lifestyle is to promote activities that involve you and relate you to positive changes you can make throughout Central Florida. Remember that the benefits of a healthy lifestyle are much more beneficial for all Latinos, regardless of your job, study or occupation; If you want to do these tasks in the most optimal way possible, a healthy lifestyle is the best.
If you like this article, have a comment or suggestion for us, please comment below or send us a message. We would love to hear from you!
To see more articles about these topics or others, keep coming back to Latino Gringos™. Make sure to follow us on our Instagram  or Facebook to know when we upload new articles or videos.
If you know anyone that might benefit from our articles, even if they are not Latino, please share it with them. We love our Latino community, but also like helping anyone that needs it.
Estilos de vida saludables
A lo largo de nuestra vida los latinos llegamos a enfrentar muchos inconvenientes, ya sea de nuestra vida personal, trabajo, con nuestra familia y muchas cosas más. Eso no quiere decir que nuestra vida esté exenta de tranquilidad pues hay muchas cosas que nosotros mismo podemos controlar, como lo es tener un estilo de vida saludable.
En Latino Gringos ™ podemos decirte con seguridad que una vida saludable en Florida Central, tener un sueño reparador, tener energía en tu día a día no son cosas al azar. Un estilo de vida es la forma en como los latinos se adaptan a su entorno, se desenvuelven e interaccionan con su medio ambiente en subida. Para gozar de un estilo de vida saludable, los latinos deben comprender que todos los factores dentro de su vida son moldeables, y no basta únicamente con tomar hábitos que afecten únicamente a tu persona. Debes optar por que tu comunidad, tu interacción con los demás latinos y tus quehaceres se adapten a un nivel óptimo para ti mismo, es decir, despejar tu camino por uno que sea cómodo para ti en el que puedas caminar.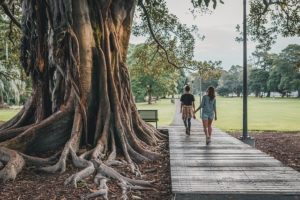 Un estilo de vida saludable esta moldeado por hábitos que estén dirigidos a la salud, por esto es bueno que los latinos no crean la errónea concepción  de que existe un solo modelo óptimo de estilo de vida, para nada; como se dijo antes, todo depende del ajuste que tú, como persona, puedas hacer en tu vida para fomentar un cambio dirigido hacia una vida saludable, incluyendo esto el medio donde te desenvuelves.
Para ofrecerles a los latinos una idea más clara, un estilo de vida saludable se ve orientado en, por ejemplo, tener una dieta sana y equilibrada, realizar algo de ejercicio físico, tener buenas horas de descanso, conocer cómo administrar tu tiempo para no sobrecargarte de trabajo, tener tiempo de esparcimiento, etc. La principal labor de los latinos para fomentar un estilo de vida saludable es el promover actividades que te involucren a ti y te relacionen con cambios positivos que puedas realizar en toda Florida Central. Recuerda que los beneficios de un estilo de vida saludable son mucho más beneficiosos para todos los latinos, independientemente de tu trabajo, estudio o ocupación; si quieres realizar estas labores de la forma más óptima posible, un estilo de vida saludable es lo mejor.
Si le gusta este artículo, tiene un comentario o sugerencia para nosotros, por favor comente a continuación o envíenos un mensaje. ¡Nos encantaría saber de usted!
Para ver más artículos sobre estos temas u otros, siga visitando Latino Gringos ™. Asegúrese de seguirnos en nuestro Instagram o Facebook para saber cuándo cargamos nuevos artículos o vídeos.
Si conoces a alguien que pueda beneficiarse de nuestros artículos, incluso si no son latinos, compártelo con ellos. Amamos a nuestra comunidad latina, pero también nos gusta ayudar a cualquiera que la necesite.