As we all already know, medicinal plants have been helping people to treat their diseases and conditions for thousands of years, improving their health naturally. Here we will show you some of the most common and easy to obtain medicinal plants, their benefits, and their different uses.
1. Chamomile
Chamomile is a medicinal plant that has many everyday uses. It is common to find chamomile infusions in almost every house, as it helps to improve digestive disorders, calm nerves, and reduce irritation. It is, without a doubt, one of the most popular medicinal healing plants among natural remedies.
2. Aloe Vera
Few people remain as they do not know the properties and benefits of aloe vera. This plant helps relieve burns and skin problems, which is why it is used in various aesthetic treatments. It also helps to improve some respiratory conditions, which makes it one of the most versatile medicinal plants that can be found.
3. Valerian
Valerian is one of the best-known medicinal plants, being an active ingredient in a significant number of pharmaceutical drugs. This plant is suitable for those who suffer from anxiety, nervousness, or depression, and can be easily obtained in healthy food stores or planted at home.
4. Parsley
We are all used to using parsley as a culinary supplement, but did you know that it also has beneficial medicinal properties for health? This plant is an excellent antioxidant and a great option to maintain kidney health.
5. Ginseng
Ginseng is a common ingredient in energy drinks, as it is one of the most suitable plants to combat fatigue and keep people active. Those who suffer from heart disease or depression can find a good solution and benefits in this natural plant.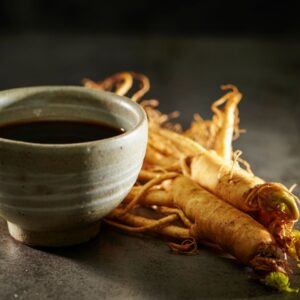 6. Rosemary
Rosemary is an herb better known for its uses in the kitchen than for its medicinal properties. However, it is a plant full of healing and medicinal properties that improve health by helping to improve digestive, respiratory, and muscular problems.
7. Echinacea
It is one of the best plants to stimulate and benefit the immune system. This natural plant is perfect for those who want to stay healthy without resorting to traditional medicine and is popularly used to relieve cold symptoms.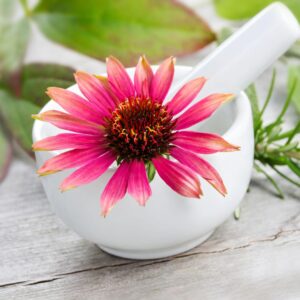 To see more articles about these topics or others, keep coming back to Latino Gringos™. Make sure to follow us on our Instagram or Facebook to know when we upload new articles or videos. If you know anyone that might benefit from our articles, even if they are not Latino, please share with them. We love our Latino community, but also like helping anyone that needs it.
Plantas medicinales y sus beneficios ( Parte 1)
Como todos ya sabemos, las plantas medicinales llevan miles de años ayudando a las personas a tratar sus enfermedades y condiciones, mejorando su salud naturalmente. Aqui les mostraremos algunas de las plantas medicinales más comunes y fáciles de conseguir, sus beneficios y sus diferentes usos.
1. La manzanilla
La manzanilla es una planta medicinal que cuenta con muchos usos cotidianos. Resulta habitual encontrar infusiones de manzanilla en casi todas las casas, ya que ayuda a mejorar trastornos digestivos, calmar los nervios y disminuir la irritación. Se trata, sin duda, de una de las plantas curativas medicinales más populares entre los remedios naturales.
2. El aloe vera
Pocas personas quedan ya que no conozcan las propiedades y beneficios del aloe vera. Esta planta ayuda a aliviar las quemaduras y los problemas de piel, motivo por el que que es utilizada en diversos tratamientos estéticos. Además contribuye a mejorar algunas condiciones respiratorias, lo que la convierte en una de las plantas medicinales de las más versátiles que se pueden encontrar.
3. La valeriana
La valeriana es una de las plantas medicinales más conocidas, siendo ingrediente activo en una importante cantidad de medicamentos farmacéuticos. Esta planta es adecuada para aquellas personas que sufren de ansiedad, nerviosismo o depresión, y puede conseguirse fácilmente en tiendas de productos naturales o plantarse en casa.
4. El perejil
Todos estamos acostumbrados a utilizar el perejil como complemento culinario, pero ¿sabías que también posee propiedades medicinales beneficiosas para la salud? Esta planta es un excelente antioxidante y una gran opción para mantener la salud renal.
5. El ginseng
El ginseng es un ingrediente común en las bebidas energizantes, ya que es una de las plantas más indicadas para combatir el cansancio y mantener a las personas activas. Quienes sufren del corazón o de depresión pueden encontrar una buena solución y beneficios en esta planta natural.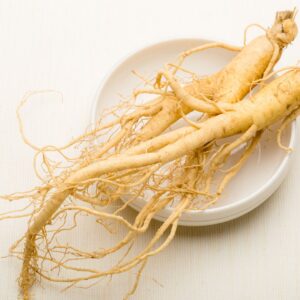 6. El romero
El romero es una hierba más conocida por sus usos en la cocina que por sus propiedades medicinales. Sin embargo es una planta llena de propiedades curativas y medicinales que mejoran la salud ayudando a mejorar problemas digestivos, respiratorios y musculares.

7. La equinácea
Se trata de una de las mejores plantas para estimular y beneficiar al sistema inmunológico. Esta planta natural es perfecta para quienes desean mantenerse sanos sin recurrir a la medicina tradicional, y es usada de manera popular para aliviar los síntomas del resfriado.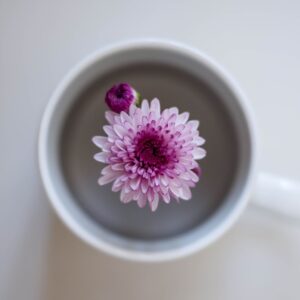 Para ver más artículos sobre estos temas u otros, siga visitando Latino Gringos™. Asegúrese de seguirnos en nuestro Instagram o Facebook para saber cuándo cargamos nuevos artículos o vídeos.
Si conoces a alguien que pueda beneficiarse de nuestros artículos, incluso si no son latinos, compártelo con ellos. Amamos a nuestra comunidad latina, pero también nos gusta ayudar a cualquiera que la necesite.