Some Of The Most Popular Latin American Desserts
Latin American countries have a wide range of cuisine that is becoming very popular every day because the Latino community is growing throughout the world, especially in Florida.
Desserts are not left behind in the culinary arts of the Latino community, because not only are they easy to prepare, but their flavor is adjustable to the taste of each person.
That's why we bring you those that, at the moment, are considered some of the most popular Latin desserts in the United States, specifically Florida. As soon as you get the chance, do yourself a favor and don't forget to try them!
Quesillo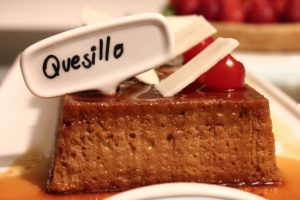 The quesillo can have many variations, but its preparation is usually made of sugar, milk, eggs, and condensed milk. It is also usually called egg custard. This dessert is similar to flan, with the main difference being that this is softer. It is generally accompanied by a soft syrup prepared with sugar with which the quesillo is usually covered, giving it a unique and irresistible flavor, just like flan.
Tres Leches Cake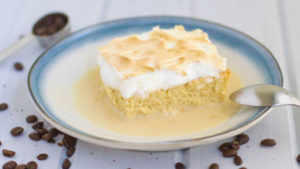 To taste a Tres Leches Cake is an amazing feeling, with a condensed flavor that would delight anyone and would not disappoint anyone with its sweet flavor. It is one of the most loved Latino desserts because of its unique composition. If you talk about a Tres Leches Cake, everyone will know what you mean, and will definitely want one! This is a soft sponge cake moistened with a mixture of evaporated milk, cream and condensed milk, which is why it's called Torta Tres Leches. It is covered with a softly whipped cream, and you can add cinnamon, colored sprinkles or whatever your heart desires.
Flan

The flan, quite similar to the quesillo, adds a touch of madness as it has many more combinations than you might think, in addition to having multiple delicious flavors. It should be noted that these new flavors are also a touch of modernity, but usually the flan is prepared with sugar, vanilla and eggs, accompanied by a soft caramel mixture, which many say is the best part. Among the most popular variants are pineapple flan and chocoflan, a mixture of chocolate cake and flan.
If you like this article, have a comment or suggestion for us, please comment below or send us a message. We would love to hear from you!
To see more articles about these topics or others, keep coming back to Latino Gringos™. Make sure to follow us on our Instagram or Facebook to know when we upload new articles or videos.
If you know anyone that might benefit from our articles, even if they are not Latino, please share it with them. We love our Latino community, but also like helping anyone that needs it.
Algunos de los Postres Latinos Más Populares
Algunos de los postres latinoamericanos más populares
Los países latinoamericanos tienen una amplia gama de cocina que se está volviendo muy popular a diario ya que la comunidad latina está creciendo en todo el mundo, especialmente en Florida.
Los postres no se quedan atrás en las artes culinarias de la comunidad latina, porque no solo son fáciles de preparar, sino que su sabor es ajustable al gusto de cada persona.
Es por eso que le traemos aquellos que, por el momento, se consideran algunos de los postres latinos más populares en los Estados Unidos, específicamente en Florida. ¡Tan pronto como tengas la oportunidad, hazte un favor y no te olvides de probarlos!
Quesillo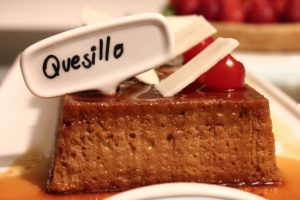 El quesillo puede tener muchas variaciones, pero su preparación generalmente está hecha de azúcar, leche, huevos y leche condensada. También se suele llamar crema de huevo. Este postre es similar al flan, con la principal diferencia que es más suave. En general, se acompaña de un jarabe suave preparado con azúcar con el que generalmente se cubre el quesillo, dándole un sabor único e irresistible, al igual que el flan.
Pastel Tres Leches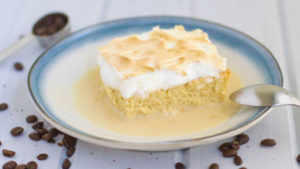 Probar un Pastel Tres Leches es una sensación increíble, con un sabor condensado que deleitará a cualquiera y no decepcionará a nadie con su dulce sabor. Es uno de los postres latinos más queridos por su composición única. Si hablas de un Pastel Tres Leches, todos sabrán a qué te refieres, ¡y definitivamente querrán uno! Este es un bizcocho suave humedecido con una mezcla de leche evaporada, crema y leche condensada, por eso se llama Torta Tres Leches. Está cubierto con una crema batida suave y puede agregar canela, chispas de colores o lo que su corazón desee.
Flan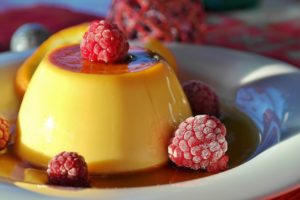 El flan, bastante similar al quesillo, agrega un toque de locura ya que tiene muchas más combinaciones de las que podrías pensar, además de tener múltiples sabores deliciosos. Cabe señalar que estos nuevos sabores también son un toque de modernidad, pero generalmente el flan se prepara con azúcar, vainilla y huevos, acompañado de una mezcla de caramelo suave, que muchos dicen que es la mejor parte. Entre las variantes más populares se encuentran el flan de piña y el chocoflan, una mezcla de pastel de chocolate y flan.
Si le gusta este artículo, y tiene un comentario o sugerencia para nosotros, por favor comente a continuación o envíenos un mensaje. ¡Nos encantaría saber de ti!
Para ver más artículos sobre estos temas u otros, siga visitando Latino Gringos ™. Asegúrese de seguirnos en nuestro Instagram o Facebook para saber cuándo cargamos nuevos artículos o vídeos.
Si conoces a alguien que pueda beneficiarse de nuestros artículos, incluso si no son latinos, compártelo con ellos. Amamos a nuestra comunidad latina, pero también nos gusta ayudar a cualquiera que la necesite.