Reasons Not To Panic Over The Coronavirus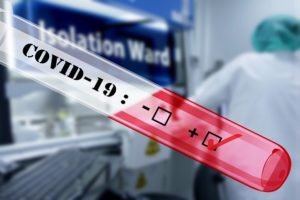 Coronavirus disease (COVID-19) is an infectious disease caused by a new corona virus that had not been previously identified in humans.
The virus causes respiratory illness (like the flu) with symptoms such as a cough, fever and in more severe cases, pneumonia. Those that are affected the worst, are the ones with compromised immune systems.
You can protect yourself by washing your hands frequently and avoiding touching your face.
The new coronavirus spreads primarily through contact with an infected person when they cough or sneeze, or through droplets of saliva or discharge from the nose.
But here at Latino Gringos™, we give you some reasons not to fear this disease:
1. COVID-19 is regularly a mild disease
Coronaviruses are characterized by the fact that they regularly cause respiratory diseases, which in most cases are mild and not much worse than the common cold.
2. Regularly, it's like a flu
Since its appearance, the virus causes a clinical picture similar to influenza, in 80% of cases. Latinos throughout Central Florida have gone through a case of common flu, so we should not fear this new disease whose cure is likely to be faster than one thinks. In China, the 'curve' is going down.
3. Mortality of 2%
According to the researchers, they point out that between 5 and 40 cases out of every 1,000 infections will prove fatal, with a more precise approximation of 9 cases out of every 1,000. That is, 1%. If you research the flu, including those that received vaccines, more people die from it then the coronavirus.
On the other hand, the World Health Organization (WHO) stated (If you trust them): Within the country of origin (China), COVID-19 has a mortality rate between 2-4%, while outside the country the rate decreases to 0.7%.
The age factor has been very well confirmed. The mortality of COVID-19 was set at 15% for people over 80, while for those under 50 the mortality rate is 1%.
That is, even in the country of origin, the virus has a very low rate of being fatal, so if a case of contagion comes to Latin America or Central Florida for example, the rate would be reduced even more. So dying from this disease would depend on the age of the person and their immune system.
We do not understand why NONE of the major news networks are not allowing natural doctors that have ways to strengthen the immune system, to help with the 'crisis'.
 4. COVID-19 does not survive on surfaces
According to Tarik Jasarevic, a spokesman for the World Health Organization (WHO), the virus cannot survive in a box sent from China. This motivated previous studies with other coronaviruses. Tarik Jasarevic explained that coronaviruses can only survive a few hours on materials such as cardboard or paper. Then, you should not fear if for some reason you receive a package from China.
5. There are many nutrients that strengthen the immune system
The ability of the immune system to combat any disease is just miraculous. More and more Latinos are realizing that we do not need vaccines, if we take organic supplements that allow the body to do what God designed it to do; protect against any and all invaders. Zinc, colloidal silver, olive leaf extract, organic vitamin C and vitamin D are just some of the powerhouses that naturopathic doctors recommend.
6. People heal
It seems that the media only show data on the increase in the number of confirmed cases and the number of deaths, perhaps to generate fear. But Latinos don't fool easily. In fact, most people who have been infected are cured. According to reports, the curve is already going down. In China, businesses are re-opening and getting back on track.
In addition, since its discovery, and with the advance of time there are some things about the virus that we already know and that in Latin Gringos™ we share:
In proportion to a large number of cases, the number of deaths is not excessively high. The overall mortality rate is really less than 1.5%. When you realize that many people never even got tested or tested with inferior methods, the numbers go way down.
Deaths occur, in the vast majority of those affected, in people with previous serious health issues or those that are on many medications which suppress the body's immune system even further. Hence, sometimes it cannot be determined if an individual has died of or with coronavirus.
More than 80% of the cases are mild. "These data come from a study with more than 70,000 cases," said Dr. Javier Arranz, a member of the regional coronavirus alert committee. "The severity is even a little lower than the flu."
Sadly, we have allowed those that gain the most money from these exaggerated crisis' to take advantage of our fears and shut the world down. They want to remove cash and use only cards, thus controlling every aspect of our lives. We can not allow this to ever happen again. Fear is the greatest tool used against Latinos and everyone else around the world. We will strengthen ourselves and our immune systems and never let a few control freaks ever let this happen again.
If you like this article, have a comment or suggestion for us, please comment below or send us a message. We would love to hear from you!
To see more articles about these topics or others, keep coming back to Latino Gringos™. Make sure to follow us on our Instagram  or Facebook to know when we upload new articles or videos.
If you know anyone that might benefit from our articles, even if they are not Latino, please share it with them. We love our Latino community, but also like helping anyone that needs it.
Razones para no entrar en pánico por el corona virus
COVID-19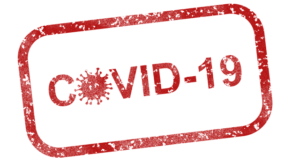 COVID-19
La enfermedad por coronavirus (COVID-19) es una enfermedad infecciosa causada por un nuevo virus corona que no se había identificado previamente en humanos.
El virus causa enfermedades respiratorias (como la gripe) con síntomas como tos, fiebre y, en casos más graves, neumonía. Los más afectados son los que tienen un sistema inmunitario comprometido.
Puede protegerse lavándose las manos con frecuencia y evitando tocarse la cara.
Cómo se extiende:
El nuevo coronavirus se propaga principalmente a través del contacto con una persona infectada cuando tose o estornuda, o a través de gotas de saliva o secreción de la nariz.
Pero aquí en Latino Gringos ™, le damos algunas razones para no temer esta enfermedad:
1. COVID-19 es regularmente una enfermedad leve
Los coronavirus se caracterizan por el hecho de que regularmente causan enfermedades respiratorias, que en la mayoría de los casos son leves y no mucho peores que el resfriado común.
2. Regularmente, es como una gripe
Desde su aparición, el virus causa un cuadro clínico similar a la gripe, en el 80% de los casos. Los latinos en todo el centro de Florida han pasado por un caso de gripe común, por lo que no debemos temer a esta nueva enfermedad cuya curación probablemente sea más rápida de lo que se piensa. En China, la "curva" está bajando.
3. Mortalidad del 2%
Según los investigadores, señalan que entre 5 y 40 casos de cada 1,000 infecciones resultarán fatales, con una aproximación más precisa de 9 casos de cada 1,000. Es decir, 1%. Si investiga la gripe, incluidas las que recibieron vacunas, más personas mueren por ella que el coronavirus.
Por otro lado, la Organización Mundial de la Salud (OMS) declaró (si confía en ellos): dentro del país de origen (China), COVID-19 tiene una tasa de mortalidad entre 2-4%, mientras que fuera del país la tasa disminuye a 0.7%
El factor de edad ha sido muy bien confirmado. La mortalidad de COVID-19 se estableció en 15% para las personas mayores de 80 años, mientras que para los menores de 50 años la tasa de mortalidad es del 1%.
Es decir, incluso en el país de origen, el virus tiene una tasa muy baja de ser fatal, por lo que si un caso de contagio llega a América Latina o Florida Central, por ejemplo, la tasa se reduciría aún más. Entonces morir de esta enfermedad dependería de la edad de la persona y su sistema inmunológico.
No entendemos por qué NINGUNA de las principales redes de noticias no permite que los médicos naturales que tienen formas de fortalecer el sistema inmunitario, ayuden con la 'crisis'.
4. COVID-19 no sobrevive en superficies
Según Tarik Jasarevic, portavoz de la Organización Mundial de la Salud (OMS), el virus no puede sobrevivir en una caja enviada desde China. Esto motivó estudios previos con otros coronavirus. Tarik Jasarevic explicó que los coronavirus solo pueden sobrevivir unas pocas horas con materiales como cartón o papel. Entonces, no debe temer si por alguna razón recibe un paquete de China.
5. Hay muchos nutrientes que fortalecen el sistema inmunitario.
La capacidad del sistema inmunitario para combatir cualquier enfermedad es simplemente milagrosa. Cada vez más latinos se están dando cuenta de que no necesitamos vacunas, si tomamos suplementos orgánicos que permiten que el cuerpo haga lo que Dios diseñó para hacer; proteger contra cualquiera y todos los invasores. El zinc, la plata coloidal, el extracto de hoja de olivo, la vitamina C orgánica y la vitamina D son solo algunas de las potencias que recomiendan los médicos naturópatas.
6. La gente sana
Parece que los medios solo muestran datos sobre el aumento en el número de casos confirmados y el número de muertes, tal vez para generar miedo. Pero los latinos no se dejan engañar fácilmente. De hecho, la mayoría de las personas infectadas se curan. Según los informes, la curva ya está bajando. En China, las empresas están reabriendo y volviendo a la normalidad.
Además, desde su descubrimiento, y con el paso del tiempo, hay algunas cosas sobre el virus que ya conocemos y que en Latino Gringos ™ compartimos:
En proporción a un gran número de casos, el número de muertes no es excesivamente alto. La tasa de mortalidad general es realmente inferior al 1,5%. Cuando te das cuenta de que muchas personas ni siquiera se hicieron la prueba o se hicieron pruebas con métodos inferiores, los números bajan mucho.
Las muertes ocurren, en la gran mayoría de los afectados, en personas con problemas de salud graves previos o aquellos que toman muchos medicamentos que suprimen aún más el sistema inmunológico del cuerpo. Por lo tanto, a veces no se puede determinar si un individuo ha muerto o con coronavirus.
Más del 80% de los casos son leves. "Estos datos provienen de un estudio con más de 70,000 casos", dijo el Dr. Javier Arranz, miembro del comité de alerta regional de coronavirus. "La gravedad es incluso un poco más baja que la gripe".
Lamentablemente, hemos permitido que aquellos que obtienen más dinero de estas crisis exageradas 'aprovechen nuestros temores y cierren el mundo. Quieren retirar efectivo y usar solo tarjetas, controlando así todos los aspectos de nuestras vidas. No podemos permitir que esto vuelva a suceder. El miedo es la mejor herramienta utilizada contra los latinos y todos los demás en todo el mundo.
Si le gusta este artículo, tiene un comentario o sugerencia para nosotros, por favor comente a continuación o envíenos un mensaje. ¡Nos encantaría saber de usted!
Para ver más artículos sobre estos temas u otros, siga visitando Latino Gringos ™. Asegúrese de seguirnos en nuestro Instagram  o Facebook para saber cuándo cargamos nuevos artículos o videos.
Si conoces a alguien que pueda beneficiarse de nuestros artículos, incluso si no son latinos, compártelo con ellos. Amamos a nuestra comunidad latina, pero también nos gusta ayudar a cualquiera que la necesite.