Can the Keto Diet help those with Diabetes?
Special diets for type 2 diabetes often focus on weight loss, so it might seem crazy that a high-fat diet is an option. The ketogenic (keto) diet, high in fat and low in carbs, can potentially change the way your body stores and uses energy, easing diabetes symptoms.
We at Latino Gringos™ found that the ketogenic diet may improve blood glucose (sugar) levels while also reducing the need for insulin. Be sure to discuss it with your doctor before making drastic dietary changes.
The ketogenic diet and diabetes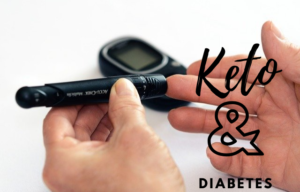 The ketogenic diet severely restricts carbohydrates and forces the body to break down fats for energy. The process of using fat for energy is called ketosis. This process produces a fuel source called ketones.
Impact on blood sugar levels
A ketogenic diet may help some people with type 2 diabetes because it allows the body to keep glucose levels low but healthy.
Lower dietary carbohydrate intake can help eliminate large spikes in blood sugar, reducing the need for insulin.
Studies carried out on ketogenic diets, as recently as 2018, have found that they can be helpful in controlling HbA1c levels. This refers to the amount of glucose that travels with hemoglobin in the blood for about 3 months.
Impact on medications
Ketogenic diets can help lower blood sugar levels. As such, some people with type 2 diabetes who also follow a ketogenic diet may reduce their need for medication. However, scientists have warned that those who follow the ketogenic diet in conjunction with an insulin regimen may be at increased risk of developing hypoglycemia (low blood sugar). Hypoglycemia occurs when blood sugar levels drop to 70 milligrams per deciliter (mg / dL) or less.
It is best to discuss dietary changes with your doctor while taking medications because not consuming enough carbohydrates can be dangerous when taking certain diabetes medications.
The ketogenic diet helps the body burn fat. This is beneficial when Latinos try to lose weight, and can be helpful for people whose excess weight has influenced the development of pre-diabetes and type 2 diabetes. Even mild to moderate weight loss through diet and exercise could support glycemic control, overall wellness, and energy distribution throughout the day in Latinos with diabetes.
Research has shown that people on a ketogenic diet show improved blood sugar control and some have experienced noticeable weight loss.
Benefits
The ketogenic diet can lead to a variety of other benefits including:
Low blood pressure
Improved insulin sensitivity
Reduced dependence on medication
Improvements in high-density lipoprotein (hdl), or "good" cholesterol, without adding to low-density lipoprotein (ldl), or "bad" cholesterol
A drop in insulin levels
Meal planning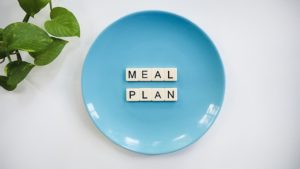 Ketogenic diets are strict, but can provide ample nutrition when Latinos follow them closely and are aware of meeting nutrient needs. The idea is to stay away from carbohydrate-rich foods that could increase insulin levels. Carbohydrate intake in a keto diet usually ranges from 20 to 50 grams (g) per day.
To follow the keto diet, Latinos should try to develop a diet plan in which 10% of calories come from carbohydrates, 20% come from protein, and 70% come from fat. However, there are different versions of the diet, and the proportions vary by type. Avoid processed foods and focus on natural foods. A ketogenic diet should consist of the following types of food:
Low Carb Vegetables
A good rule of thumb is to eat non-starchy vegetables with every meal. Watch out for starchy vegetables, like potatoes and corn.
 Avocados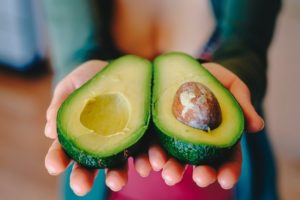 Avocados are a great source of protein and nutrients.
Meat
Studies show that meat is unhealthy for the human body. Vegetables are much healthier in getting your protein. The combination of a high level of animal protein with low levels of carbohydrates can cause the liver to convert protein to glucose. This would raise blood sugar levels.
Healthy fat sources
These include avocados, olive oil, nuts, and seeds. Although the diet is mainly fat, it is important. It is also advisable to include mainly healthy fats instead of less healthy options like bacon, sausages, red meat and fried cheese.
Berries
These are good sources of fiber, vitamins, minerals, and antioxidants and can be consumed in the keto diet in the right amounts. One problem with this diet is that it can be difficult to follow in the long term.
If you like this article, have a comment or suggestion for us, please comment below or send us a message. We would love to hear from you!
To see more articles about these topics or others, keep coming back to Latino Gringos™. Make sure to follow us on our Instagram or Facebook to know when we upload new articles or videos.
If you know anyone that might benefit from our articles, even if they are not Latino, please share it with them. We love our Latino community, but also like helping anyone that needs it.
Version en Español
¿Puede la dieta Ceto ayudar a las personas con diabetes?
Las dietas especiales para la diabetes tipo 2 a menudo se centran en la pérdida de peso, por lo que puede parecer una locura que una dieta alta en grasas sea una opción. La dieta cetogénica (ceto), rica en grasas y baja en carbohidratos, puede cambiar la forma en que su cuerpo almacena y usa energía, aliviando los síntomas de la diabetes.
En Latino Gringos ™ descubrimos que la dieta cetogénica puede mejorar los niveles de glucosa (azúcar) en la sangre al tiempo que reduce la necesidad de insulina. Asegúrese de hablar con su médico antes de realizar cambios drásticos en la dieta.
La dieta cetogénica y la diabetes.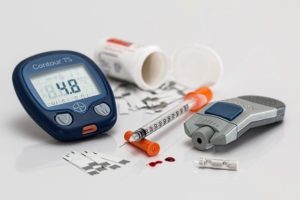 La dieta cetogénica restringe severamente los carbohidratos y obliga al cuerpo a descomponer las grasas para obtener energía. El proceso de usar grasa para obtener energía se llama cetosis. Este proceso produce una fuente de combustible llamada cetonas.
Impacto en los niveles de azúcar en la sangre.
Una dieta cetogénica puede ayudar a algunas personas con diabetes tipo 2 porque le permite al cuerpo mantener los niveles de glucosa bajos pero saludables.
Una menor ingesta de carbohidratos en la dieta puede ayudar a eliminar grandes picos en el azúcar en la sangre, reduciendo la necesidad de insulina.
Los estudios realizados en dietas cetogénicas, tan recientemente como 2018, han encontrado que pueden ser útiles para controlar los niveles de HbA1c. Esto se refiere a la cantidad de glucosa que viaja con la hemoglobina en la sangre durante aproximadamente 3 meses.
Impacto en medicamentos.
Las dietas cetogénicas pueden ayudar a reducir los niveles de azúcar en la sangre. Como tal, algunas personas con diabetes tipo 2 que también siguen una dieta cetogénica pueden reducir su necesidad de medicación. Sin embargo, los científicos han advertido que aquellos que siguen la dieta cetogénica junto con un régimen de insulina pueden tener un mayor riesgo de desarrollar hipoglucemia (bajo nivel de azúcar en la sangre). La hipoglucemia ocurre cuando los niveles de azúcar en la sangre caen a 70 miligramos por decilitro (mg / dL) o menos.
Es mejor discutir los cambios en la dieta con su médico mientras toma medicamentos porque no consumir suficientes carbohidratos puede ser peligroso cuando toma ciertos medicamentos para la diabetes.
La dieta cetogénica ayuda al cuerpo a quemar grasa. Esto es beneficioso cuando los latinos intentan perder peso, y puede ser útil para las personas cuyo exceso de peso ha influido en el desarrollo de pre-diabetes y diabetes tipo 2. Incluso la pérdida de peso leve a moderada a través de la dieta y el ejercicio podría apoyar el control glucémico, el bienestar general y la distribución de energía durante el día en los latinos con diabetes.
La investigación ha demostrado que las personas con una dieta cetogénica muestran un mejor control del azúcar en la sangre y algunas han experimentado una notable pérdida de peso.
Beneficios
La dieta cetogénica puede conducir a una variedad de otros beneficios que incluyen:
Presión arterial baja.
Sensibilidad a la insulina mejorada.
Menor dependencia de la medicación.
Mejoras en la lipoproteína de alta densidad (hdl), o colesterol "bueno", sin agregar a la lipoproteína de baja densidad (ldl), o colesterol "malo".
Una caída en los niveles de insulina.
 Planificación de comidas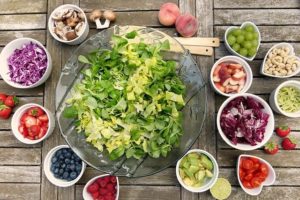 Las dietas cetogénicas son estrictas, pero pueden proporcionar una amplia nutrición cuando los latinos las siguen de cerca y son conscientes de satisfacer las necesidades de nutrientes. La idea es mantenerse alejado de los alimentos ricos en carbohidratos que podrían aumentar los niveles de insulina. La ingesta de carbohidratos en una dieta ceto generalmente varía de 20 a 50 gramos (g) por día.
Para seguir la dieta ceto, los latinos deben tratar de desarrollar un plan de dieta en el que el 10% de las calorías provengan de los carbohidratos, el 20% provengan de las proteínas y el 70% provengan de las grasas. Sin embargo, existen diferentes versiones de la dieta, y las proporciones varían según el tipo. Evite los alimentos procesados ​​y concéntrese en los alimentos naturales. Una dieta cetogénica debe consistir en los siguientes tipos de alimentos:
Verduras bajas en carbohidratos
Una buena regla general es comer vegetales sin almidón con cada comida. Tenga cuidado con las verduras con almidón, como las papas y el maíz.
Aguacates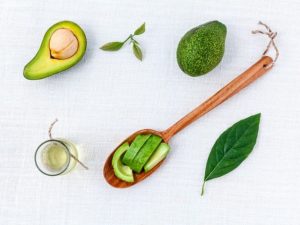 Los aguacates son una gran fuente de proteínas y nutrientes.
Carne
Los estudios demuestran que la carne no es saludable para el cuerpo humano. Las verduras son mucho más saludables para obtener proteínas. La combinación de un alto nivel de proteína animal con bajos niveles de carbohidratos puede hacer que el hígado convierta la proteína en glucosa. Esto elevaría los niveles de azúcar en la sangre.
Fuentes grasas saludables
Estos incluyen aguacates, aceite de oliva, nueces y semillas. Aunque la dieta es principalmente grasa, es importante. También es recomendable incluir principalmente grasas saludables en lugar de opciones menos saludables como tocino, salchichas, carnes rojas y queso frito.
Bayas
Estas son buenas fuentes de fibra, vitaminas, minerales y antioxidantes y se pueden consumir en la dieta ceto en las cantidades correctas. Un problema con esta dieta es que puede ser difícil de seguir a largo plazo.
Si le gusta este artículo, tiene un comentario o sugerencia para nosotros, por favor comente a continuación o envíenos un mensaje. ¡Nos encantaría saber de usted!
Para ver más artículos sobre estos temas u otros, siga visitando Latino Gringos ™. Asegúrese de seguirnos en nuestro Instagram o Facebook para saber cuándo cargamos nuevos artículos o vídeos.
Si conoces a alguien que pueda beneficiarse de nuestros artículos, incluso si no son latinos, compártelo con ellos. Amamos a nuestra comunidad latina, pero también nos gusta ayudar a cualquiera que la necesite.