Some ways to Earn Money with Amazon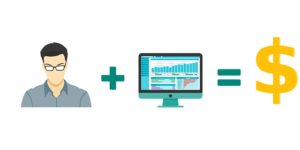 Amazon offers opportunities to sell almost any product online. This kind of Marketplace provides access to anyone worldwide for free. It is possible that any Latino living in Florida or around the world, can sell products through Amazon and get paid.
Latino Gringos™ offers you some procedures to sell your brand through Amazon.
The first step is to establish your brand in the market.
The next step is to receive multiple comments from people about your product. If a customer is interested in your product, shipping takes you to the next line. Receive payments, process refunds, and returns when necessary.
Amazon Marketplace has always been a better option to conduct business practices. There are several other platforms that offer online trading services, Amazon continues to stand out from the crowd.
Amazon associates work on a referral based system. Join now, advertise and earn. This is how the referral system works. Amazon associates offer plenty of advantages to digital marketers.
The KDP (Kindle Direct Publishing) offers a stroke of luck to people to publish their own books despite the time. Each time a reader clicks on the books he has sent on the website, he will be entitled to a sum of cash at that time. It is possible to earn more money selling books and earn up to 70% royalties on sales. Get copyrights and trademarks to make your work safer.
Start to publish on KDP for free. If you have extra books, phones or other electronic devices you can sell it via Amazon. It is possible to hold an Amazon gift card plus 20 USD when a new reader appears.
These were a few tips that could earn you some money on Amazon.
If you like this article, have a comment or suggestion for us, please comment below or send us a message. We would love to hear from you!
To see more articles about these topics or others, keep coming back to Latino Gringos™. Make sure to follow us on our Instagram  or Facebook to know when we upload new articles or videos.
If you know anyone that might benefit from our articles, even if they are not Latino, please share it with them. We love our Latino community, but also like helping anyone that needs it.
¿Cómo Ganar dinero en línea en Amazon?
Amazon ofrece oportunidades para vender casi cualquier producto en línea. Este tipo de Marketplace proporciona acceso a cualquier persona en todo el mundo de forma gratuita. Es posible que cualquier latino que viva en Florida o en todo el mundo, pueda vender productos a través de Amazon y recibir un pago.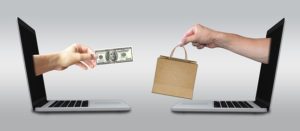 El mercado de Amazon siempre ha sido una mejor opción para realizar prácticas comerciales. Existen otras plataformas que ofrecen servicios de negociación en línea,pero Amazon sigue destacando entre la multitud.
Los asociados de Amazon trabajan en un sistema basado en referencias. Únete ahora, anuncia y gana. Así es como funciona el sistema de referencia. Los asociados de Amazon ofrecen muchas ventajas a los especialistas en marketing digital.
El KDP, (Kindle Direct Publishing) ofrece un golpe de suerte a la gente para publicar sus propios libros a pesar del tiempo. Cada vez que un lector hace clic en los libros que ha enviado en el sitio web, tendrá derecho a una suma de efectivo en ese instante. Es posible ganar más dinero vendiendo libros y ganar hasta un 70% de regalías en ventas. Obtenga derechos de autor y marca registrada para que su trabajo sea más seguro.
Comience a publicar en KDP de forma gratuita. Si tiene libros, teléfonos u otros dispositivos electrónicos adicionales, puede venderlos a través de Amazon. Es posible tener una tarjeta de regalo de Amazon más 20 USD cuando aparece un nuevo lector.
Esta es una buena manera de ganar dinero en Amazon. Si usted es una persona que no tiene mucha destreza, entonces contrate a una persona que sea buena haciendo cosas para que pueda pagarle una tarifa más baja.
Si le gusta este artículo, tiene un comentario o sugerencia para nosotros, por favor comente a continuación o envíenos un mensaje. ¡Nos encantaría saber de usted!
Para ver más artículos sobre estos temas u otros, siga visitando Latino Gringos ™. Asegúrese de seguirnos en nuestro Instagram  o Facebook para saber cuándo cargamos nuevos artículos o videos.
Si conoces a alguien que pueda beneficiarse de nuestros artículos, incluso si no son latinos, compártelo con ellos. Amamos a nuestra comunidad latina, pero también nos gusta ayudar a cualquiera que la necesite.