What Are Glycolic Acid Peels? Should You Get One?
Glycolic acid is a colorless, odorless alpha-hydroxy acid (AHA) derived from sugarcane. It's a type of chemical exfoliant that dissolves the bonds between dead skin cells, allowing them to be wiped away easily, revealing smooth, younger skin below.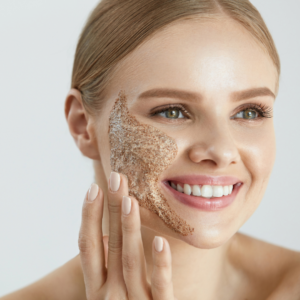 It's actually the smallest naturally occurring AHA. That means it can penetrate the skin more deeply and easily compared to other AHAs you might know, like lactic acid, which is why it is so commonly used.
AHAs like glycolic acid is water-soluble, which means they dissolve in water. On the other hand, beta-hydroxy-acids (BHAs), such as salicylic acid, are oil-solublea<, meaning they dissolve in the oil and can penetrate deeper into oily pores.
Why use Glycolic Acid?
This compound accelerates the exfoliation process of the skin, removing dead cells and giving way to the process of cell regeneration. Glycolic acid also hydrates the skin as long as it is in a low concentration formula. It is ideal for treating acne, oily and dry skin.
How to apply Glycolic Acid?
It is important to take into account that at the beginning you should not use a high concentration of this compound since it can act very strongly on your skin, you should start with a low concentration. You can apply it at night before sleeping and one in the morning to clean your face, always taking care to rinse very well with plenty of water. If you want to use more concentrated amounts of glycolic acid, it is necessary to consult with your dermatologist since, at a higher concentration, the penetration of this exfoliant is greater reaching the middle layers of the skin.
If you like this article, have a comment or suggestion for us, please comment below or send us a message. We would love to hear from you!
To see more articles about these topics or others, keep coming back to Latino Gringos™. Make sure to follow us on our Instagram or Facebook to know when we upload new articles or videos.
Spare a minute to share our articles with people who you think might benefit from them. We love our Latino community but also like helping anyone that needs it.
¿Qué son las exfoliaciones con ácido glicólico? ¿Deberías conseguir uno?
El ácido glicólico es un alfa-hidroxiácido (AHA) incoloro e inodoro derivado de la caña de azúcar. Es un tipo de exfoliante químico que disuelve los enlaces entre las células muertas de la piel, lo que permite que se eliminen fácilmente, revelando una piel suave y más joven debajo.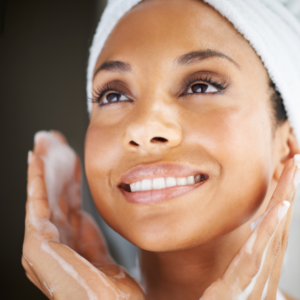 En realidad, es el AHA de origen natural más pequeño. Eso significa que puede penetrar la piel más profunda y fácilmente en comparación con otros AHA que tal vez conozca, como el ácido láctico, razón por la cual se usa con tanta frecuencia.
Los AHA como el ácido glicólico son solubles en agua, lo que significa que se disuelven en agua. Por otro lado, los beta-hidroxiácidos (BHA), como el ácido salicílico, son solubles en aceite, lo que significa que se disuelven en aceite y pueden penetrar más profundamente en los poros grasos.
¿Porque usar Ácido Glicolico?
este compuesto acelera el proceso de exfoliacion de la piel retirando las células muertas y dando paso al proceso de regeneración celular. El ácido glicolico ademas hidrata la piel siempre y cuando se encuentre en una formula de baja concentración. Es ideal para tratar la piel con acné, grasa y con resequedad.
¿como aplicar el Ácido Glicolico?
Es importante tomar en cuenta que al principio no debes usar una alta concentración de este compuesto ya que puede actuar muy fuerte en tu piel, debes iniciar con una concentración baja. puedes aplicarlo en la noche antes de dormir y uno en la mañana para limpiar tu rostro, cuidando siempre de enjuagar muy bien con abundante agua. Si deseas utilizar cantidades mas concentrados de Ácido glicolico, es necesario consultar con tu dermatologo ya que a mayor concentración, la penetración de este exfoliante es mayor llegando a las capas medias de la piel.
Si le gusta este artículo, tiene un comentario o sugerencia para nosotros, por favor comente a continuación o envíenos un mensaje. ¡Nos encantaría saber de usted!
Para ver más artículos sobre estos temas u otros, siga visitando Latino Gringos™. Asegúrese de seguirnos en nuestro Instagram o Facebook para saber cuándo cargamos nuevos artículos o vídeos.
Si conoces a alguien que pueda beneficiarse de nuestros artículos, incluso si no son latinos, compártelo con ellos. Amamos a nuestra comunidad latina, pero también nos gusta ayudar a cualquiera que la necesite.