What can we do to save money
At Latino Gringos™ we research to locate ways that Latinos can take care of their personal finances.  Our Latino Gringos community in Florida is important to us. We have provided five tips below. At Latino Gringos™, we believe these tips can help you spend money judiciously and wisely, and save money efficiently.
Open a savings account
The first thing that Latinos should do is to open a bank savings account and set aside part of their income in that account. Income that is put in the savings account should not be used except during emergencies.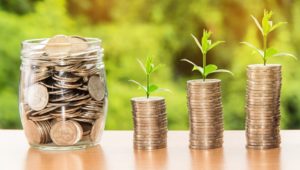 Reduce your expenses
The secret is to spend monthly only with your debit card. At the end of the month, Latinos should review your whole statement and expenditure carefully. Ask yourself if there are any expenses that you can reduce or completely do without.  For instance, some of our Latino Gringos in Florida, subscribe to monthly online services, which they don't use. These subscriptions generate unnecessary expenses and should be eliminated.
Check your expenditure on a regular basis and get smarter with your budget cuts until you have an appreciable amount of money in your savings account.
Make a shopping list
Taking inventory of your kitchen will allow you to buy what you need without spending too much. Make a list of what you have at home to avoid unnecessary purchases. Latinos should also make a useful list of items they need to buy for their homes.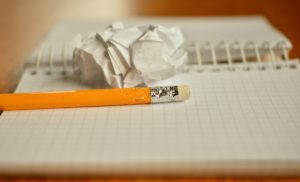 Go shopping on a full stomach
Sometimes, Latinos get carried away by the anxiety that life in Florida produces. This anxiety is sometimes channeled into the consumption of unhealthy foods such as sugary snacks. Shopping on a full stomach is the secret to avoid buying these unhealthy foods on impulse and to help you save money.
Locate the best fresh fruit and vegetable stores in Florida
Throughout Florida, there are grocery stores that sell fresh vegetable at prices that are cheaper than in supermarkets. Use the Internet, or ask other Latino Gringos and find out about these stores so you can add them to your list of regular grocery-shopping places.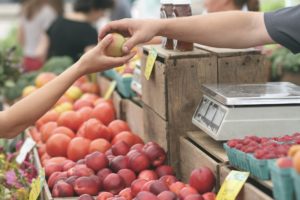 If you like this article, have a comment or suggestion for us, please comment below or send us a message. We would love to hear from you!
To see more articles about these topics or others, keep coming back to Latino Gringos™. Make sure to follow us on our Instagram  or Facebook to know when we upload new articles or videos.
If you know anyone that might benefit from our articles, even if they are not Latino, please share it with them. We love our Latino community, but also like helping anyone that needs it.
 Qué podemos hacer para ahorrar dinero
En Latino Gringos ™ nos ocupamos de ayudar a nuestra comunidad latina en Florida en lo que se refiere a finanzas personales, por ello te dejamos aquí unos consejos con los que podrás ahorrar dinero de forma mas eficiente y que te ayudaran  a tener siempre en cuenta el moderar bien tus inversiones.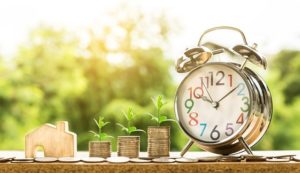 1.Abre una cuenta de la caja de ahorros.
lo primero que deben hacer los latinos es apertura una cuenta de ahorro bancaria en donde podrán planificar bien los ingresos que destinaran al ahorro. El hecho es que necesitas empezar con algo, aquí está el paso inicial. En el momento en que pones dinero en tu cuenta bancaria, no debes gastarla a menos que sea por extrema necesidad.
2. Reduzca sus gastos
El secreto es gastar sólo con su tarjeta de débito durante un mes. Luego, al final del mes, revise su estado de cuenta cuidadosamente, revisando en todo lo que ha gastado. Pregúntese a sí mismo si hay algún gasto que pueda reducir completamente. Además, piense en cómo puede reducir el costo de cualquier otro gasto en florida.
Algunos latinos, por ejemplo,han estado pagando por algunos servicios en línea que no habían usado en meses, generando un gasto innecesario.
Así que revisa cada centavo que sale de tu cuenta bancaria, revisa los gastos de forma periódica volviéndote cada vez más inteligente con tus recortes de presupuesto hasta que tengas regularmente una cantidad cómoda de dinero disponible para tu cuenta de ahorros.
3. Haga una lista de compras
Hacer un inventario de su cocina le permitirá comprar lo que necesita sin tener que gastar demasiado. Haga un resumen de lo que tiene en casa para evitar compras superfluas, es bueno que todos los latinos organicen bien cuales son todos los artículos que necesitan comprar para sus hogares.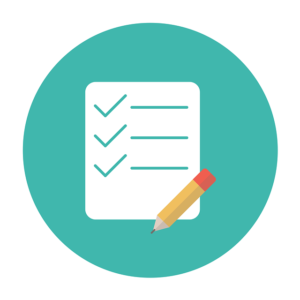 4. Salga a comprar con el estómago lleno
Ese es el secreto para entrar en el camino de las golosinas sin dejarse seducir por esos paquetes que intentan aterrizar en tu cesta de compras! Y lo que es más, evitas  gastar por antojos, a veces los latinos se dejan llevar un poco por la ansiedad que puede producirles la vida en Florida, y lo canalizan en el consumo de comestibles como chucherías  y otros.
5. Ubica las mejores tiendas de hortalizas y frutas frescas en Florida
En toda Florida existen tiendan con productos vegetales frescos a precios económicos, mas baratos que en cadenas de supermercados. Usa el Internet, pregunta a otros latinos e informarte de estos negocios para que puedas añadirlos a tu plan de compras habitual.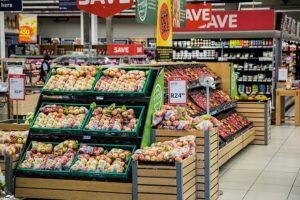 Si le gusta este artículo, tiene un comentario o sugerencia para nosotros, por favor comente a continuación o envíenos un mensaje. ¡Nos encantaría saber de ti!
Para ver más artículos sobre estos temas u otros, siga visitando Latino Gringos ™. Asegúrese de seguirnos en nuestro Instagram o Facebook para saber cuándo cargamos nuevos artículos o vídeos.
Si conoces a alguien que pueda beneficiarse de nuestros artículos, incluso si no son latinos, compártelo con ellos. Amamos a nuestra comunidad latina, pero también nos gusta ayudar a cualquiera que la necesite.