How to delay the effects of aging; what works and what does not?
Testosterone, growth hormone, estrogen and melatonin are known as sources of eternal youth. As Latinos age, these and other important hormone levels begin to drop.
From age 30, testosterone levels drop considerably in men, and this has devastating effects such as weight gain, as well as reduced libido, bone density, muscle, and motivation. Testosterone replacement therapy in men can alleviate these symptoms, especially in young men. This therapy, however, does not delay aging, and is also accompanied by an increased risk of thrombosis and prostate cancer in older men.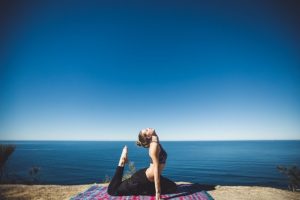 The same goes for the use of estrogen in women, which can increase the risk of breast cancer. Supplementation with growth hormone or IGF-1, the insulin-like growth factor, makes patients feel better immediately, but can also lead to early death.
Antioxidants, do they work?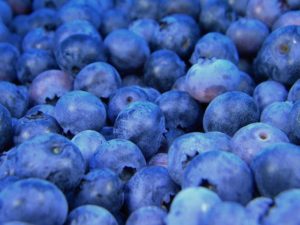 Studies have shown that the aging process is partly caused by the oxidation of our cells. Latinos burn sugars and fats to convert them into energy, and those reactions require oxygen. Oxygen, in the form of free radicals, is as corrosive to us as it is to iron in the open. That is why our bodies have developed a system of protection against the oxidation process by means of antioxidants.
The most common antioxidants are vitamins A, C, E, and coenzyme Q10. If we lack these compounds in our diet, oxidation and aging accelerate. That is why it is important to consume them. However, there is no evidence that taking extra quantities of vitamins delays the aging process. Latino Gringos™ believes in taking organic vitamins and supplements to look and feel younger.
Lab tests on mice show that vitamin C does not stop aging, because the extra protection of the supplement is compensated by less internal protection.
The same is true of resveratrol, the antioxidant present in red wine and chocolate, which according to studies, improves the quality of life and manages the symptoms of aging-related diseases, such as cardiovascular diseases, in mice. In order to acquire the daily required dosage of resveratrol, one would have to drink dozens of bottles of wine a day. Generally, lack of antioxidants ages you more, but no antioxidant works to stop aging.
Caloric restriction. Does it work? Yes!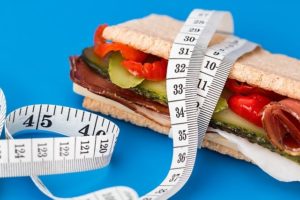 The more you eat, the more your body oxidizes the food you eat. Inconclusive research in humans has shown that reducing the amount of food we eat to between 10 and 40%, could increase our life span.
Caloric restriction may extend the lives of overweight and obese people, who make up almost half of the world's population. It is not known whether caloric restriction may have the same effect on healthy and thin people.
Exercises and Weights. Do they work? Yes!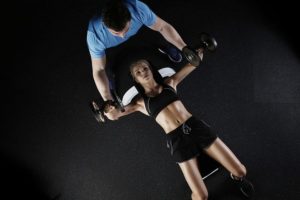 An obvious symptom of aging is loss of muscle mass. From the age of 30, people who do not exercise lose between 3% and 5% of muscle every 10 years. The consequences include increased risk of osteoporosis and fractures, reduced metabolism, increased weight gain, and hence, increased risk of diabetes and cardiovascular disease.
Latinos know that engaging in sport activities is recommendable, but until recently it had not been     studied how exercise affects cells, and what type of exercise works best. The studies yielded expected results; weight lifters gained strength and muscle mass.
A closer look at the cells however, revealed some surprising results. In young Latinos, the high intensity exercise changed the expression of 274 genes, compared to 170 genes for those who did moderate intensity exercise.
The genes that were activated by intense exercises were precisely the ones that were also deactivated with age, thereby, reducing the production capacity of mitochondria, which are the powerhouses of cells. According to the researchers, exercise "corrected" the decline in muscle associated with age.
We can therefore conclude that intense exercise and supplementing with the proper nutrients, increases life expectancy and seems to be the only anti-aging recipe that really works.
If you like this article, have a comment or suggestion for us, please comment below or send us a message. We would love to hear from you!
To see more articles about these topics or others, keep coming back to Latino Gringos™. Make sure to follow us on our Instagram  or Facebook to know when we upload new articles or videos.
If you know anyone that might benefit from our articles, even if they are not Latino, please share it with them. We love our Latino community, but also like helping anyone that needs it.
Cómo retrasar los efectos del envejecimiento; ¿Qué funciona y qué no?
A medida que envejecemos los niveles de hormonas más importantes empiezan a descender. La testosterona, la hormona del crecimiento, los estrógenos o la melatonina, todas han sido  anunciadas en algún momento como la fuente de la eterna juventud.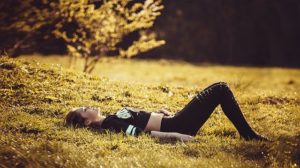 A partir de los 30 años los niveles de testosterona descienden tanto en hombres, y esto tiene efectos devastadores: más grasa, menos libido, menos densidad ósea, menos músculo, y menos motivación y ganas de vivir. La terapia sustitutiva de la testosterona en hombres puede aliviar estos síntomas, sobre todo en los jóvenes, pero en realidad no retrasa el envejecimiento, y viene acompañada de un mayor riesgo de trombosis y cáncer de próstata en hombres mayores.
Lo mismo ocurre con el uso de estrógenos en la mujeres, que puede aumentar el riesgo de cáncer de mama. La suplementación con la hormona del crecimiento o IGF-1, el factor de crecimiento insulínico, hace que los pacientes se sientan mejor inmediatamente, pero al final el efecto dura menos años.
Antioxidantes
¿ Si te faltan, funcionan?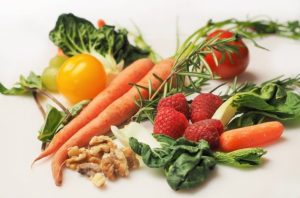 Una parte responsable del envejecimiento es que nos oxidamos. Somos una máquina térmica que quema azúcares y grasa para convertirlos en energía, y esas reacciones necesitan oxígeno. El oxígeno, en forma de radicales libres, es tan corrosivo para nosotros como lo es para el hierro a la intemperie. Por eso nuestro cuerpo tiene implantado un sistema de protección contra la corrosión por medio de antioxidantes.
Los antioxidantes más comunes son las vitaminas A, C, E y la coenzima Q10. Si nos faltan estos compuestos en nuestra dieta, la oxidación y el envejecimiento se aceleran, y por eso es importante consumirlas. Sin embargo, no hay pruebas de que tomando un montón adicional de estas vitaminas se pueda retrasar el envejecimiento. Las pruebas con ratones muestran que la vitamina C no detiene el envejecimiento, porque la protección extra del suplemento se compensa con una menor protección interna.
Lo mismo ocurre con el resveratrol, ese antioxidante presente en el vino tinto y el chocolate, y aunque en los ratones mejora la calidad de vida y los síntomas de las enfermedades asociadas al envejecimiento, como las cardiovasculares, no es una excusa para empinar el codo, ya que altas dosis equivalen a docenas de botellas de vino al día. En general, se puede decir que la falta de antioxidantes te hace envejecer más, pero ningún antioxidante funciona para detener el envejecimiento.
Restricción calórica.
¿Funciona? Si!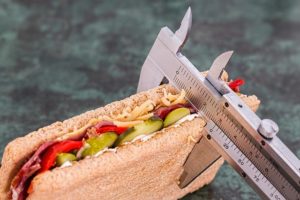 Este parece un método evidente. Si nos oxidamos un poco más cada vez que comemos, si comemos menos, nos oxidaremos más lentamente, ¿no? Y así es, se ha comprobado que al restringir la cantidad de alimento entre un 10 y un 40% se consigue alargar la vida.
De nuevo, en los seres humanos no está tan claro. Como era de esperar, pero la restricción calórica si ayuda a alargar la vida de las personas que padecen sobre peso y que sufren de obesidad, es decir, funciona para la mitad de la humanidad. pero no se sabe si tenga el mismo efecto en las personas sanas y delgadas. Como dice el chiste, si comes menos puede que no vivas más años, pero te parecerán más largos.
Ejercicios y Pesas.
¿Funciona? Si!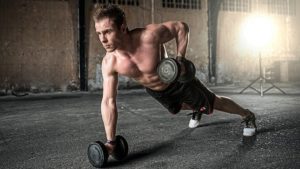 Un síntoma evidente del envejecimiento es la pérdida de masa muscular. A partir de los 30 años las personas que no hacen ejercicio pierden entre 3% a 5% de músculo cada Diez años. Las consecuencias son bastante malas: mayor riesgo de osteoporosis y fracturas, metabolismo reducido, mayor acumulación de grasa, y por tanto, mayor riesgo de diabetes y enfermedades cardiovasculares.
Todo el mundo sabe que el deporte es bueno, pero hasta hace poco no se había estudiado cómo afecta el ejercicio al interior de las células ni qué tipo de ejercicio funciona mejor. Los resultados fueron los esperados, con las personas que hacían pesas ganando fuerza y masa muscular. Pero al observar en el interior de las células vino la sorpresa. En las personas jóvenes los intervalos de alta intensidad habían cambiado la expresión de 274 genes, comparados con 170 para quienes hacían ejercicio moderado.
Pero en las personas mayores que hacían intervalos los genes que se "activaban" con el ejercicio intenso eran precisamente los que se desactivan con la edad, y que afectan la capacidad de las mitocondrias, las centrales energéticas de las células. Según los investigadores, el ejercicio "corrigió" el declive de los músculos asociado con la edad. Algo que otros estudios corroboran: El ejercicio intenso aumenta la esperanza de vida. Esta parece ser la única receta contra el envejecimiento que funciona de verdad.
Si le gusta este artículo, tiene un comentario o sugerencia para nosotros, por favor comente a continuación o envíenos un mensaje. ¡Nos encantaría saber de usted!
Para ver más artículos sobre estos temas u otros, siga visitando Latino Gringos ™. Asegúrese de seguirnos en nuestro Instagram o Facebook para saber cuándo cargamos nuevos artículos o videos.
Si conoces a alguien que pueda beneficiarse de nuestros artículos, incluso si no son latinos, compártelo con ellos. Amamos a nuestra comunidad latina, pero también nos gusta ayudar a cualquiera que la necesite.