Tips on Using Social Media Effectively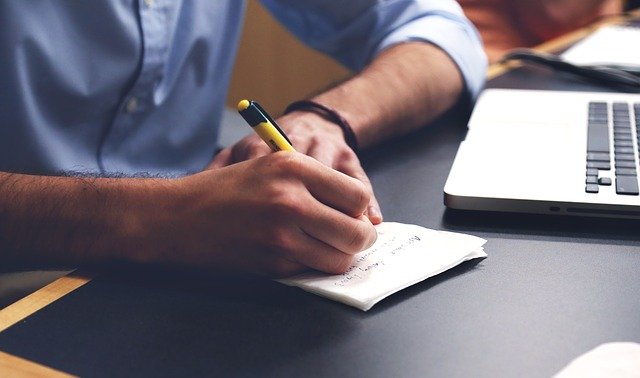 Request that your friends, family, colleagues, and clients share your web content or pages
Design a homepage which provides valuable content
Include your professional signature in the emails you send out to your clients.
If you are inspired by someone and are eventually successful, don't pay it back, pay it forward and help someone else
Use the names and links of popular people in your articles, or posts, but make sure you give credit to the original author.
Ask your audience what they love being offered
Keep an eye on your competitors
Add more content to your websites like videos, audios, and photographs
Conduct surveys and organize give away contests
Discuss the product/service you offer with your friends and family
The next most important free marketing technique for a business is blogging. Blog posts are essential in providing valuable information about your product/service to your customers.
Progress can be measured after successfully executing your social media marketing plan. Success can be measured, for instance, according to the number of people who visit your social media profiles. Measuring your success allows you to assess the effectiveness of the marketing plan and make some changes to the marketing plan if necessary.
Here are a few important things that you should keep in mind while using social media.
Give honest information about your products
Provide your clients with useful information
Respond quickly to clients' questions
Connect all your social media platforms to each other
Keep track of your progress
Reach out to your customers, look into their problems and give them solutions
Social media can make or break your business. Be mindful of others and what their needs are. Get organized and follow through with everything. Hire someone to monitor your social media accounts, if you do not have the time. Just make sure that it is one of the top priorities in your business and it will pay off for you.
If you like this article, have a comment or suggestion for us, please comment below or send us a message. We would love to hear from you!
To see more articles about these topics or others, keep coming back to Latino Gringos™. Make sure to follow us on our Instagram  or Facebook to know when we upload new articles or videos.
If you know anyone that might benefit from our articles, even if they are not Latino, please share it with them. We love our Latino community, but also like helping anyone that needs it.
Consejos para usar las redes sociales de manera efectiva

Solicite que sus amigos, familiares, colegas y clientes compartan su contenido web o páginas.
Diseñe una página de inicio que proporcione contenido valioso.
Incluya su firma profesional en los correos electrónicos que envía a sus clientes.
Si alguien mas lo ha inspirado, y llegas a tener éxito, ayuda tu también a otra persona.
Use los nombres y enlaces de personas populares en sus artículos o publicaciones, pero asegúrese de dar crédito al autor original.
Pregúntele a su audiencia qué les gustaria que les ofrezcan.
Vigila a tus competidores.
Agregue más contenido a su sitio web, como videos, audios y fotografías.
Realizar encuestas y organizar concursos de regalos.
Discuta el producto / servicio que ofrece con sus amigos y familiares.
La siguiente técnica de marketing gratuita más importante para una empresa es bloguear. Las publicaciones de blog son esenciales para proporcionar información valiosa sobre su producto / servicio a sus clientes.
El progreso se puede medir después de ejecutar con éxito su plan de marketing en redes sociales. El éxito se puede medir, por ejemplo, de acuerdo con la cantidad de personas que visitan sus perfiles de redes sociales. Medir su éxito le permite evaluar la efectividad del plan de marketing y realizar algunos cambios en el plan si es necesario.
Aquí hay algunas cosas importantes que debe tener en cuenta al usar las redes sociales.
Brinde información honesta sobre sus productos.
Proporcione a sus clientes información útil.
Responda rápidamente a las preguntas de los clientes.
Conecte todas sus plataformas de redes sociales entre sí.
Realice un seguimiento de su progreso.
Póngase en contacto con sus clientes, analice sus problemas y bríndeles soluciones.
Las redes sociales pueden hacer o deshacer su negocio. Tenga en cuenta a los demás y cuáles son sus necesidades. Organízate y sigue con todo. Contrata a alguien para monitorear tus cuentas de redes sociales, si no tienes tiempo. Solo asegúrate de que sea una de las principales prioridades de tu negocio y que valga la pena.
Si le gusta este artículo, tiene un comentario o sugerencia para nosotros, por favor comente a continuación o envíenos un mensaje. ¡Nos encantaría saber de usted!
Para ver más artículos sobre estos temas u otros, siga visitando Latino Gringos ™. Asegúrese de seguirnos en nuestro Instagram o Facebook para saber cuándo cargamos nuevos artículos o videos.
Si conoces a alguien que pueda beneficiarse de nuestros artículos, incluso si no son latinos, compártelo con ellos. Amamos a nuestra comunidad latina, pero también nos gusta ayudar a cualquiera que la necesite.