DO YOU WANT TO GROW YOUR BUSINESS? MUST-KNOW TIPS!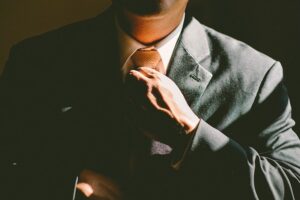 BUILD A SALES FUNNEL.
The first way to quickly grow your business is by building a sales funnel. Sales funnels are very important as they can help in automating your business.
It helps you to scale, and grow quickly and easily. Sure, there's some front-end work involved. But, once those processes are in place, it's smooth sailing from there.
KNOW YOUR TARGET AUDIENCE, AND OFFER GREAT CUSTOMER SERVICE.
Who is your target audience? Once you know your target audience, get to know them. Understand what are your customers' needs, and how you can meet them.
Gain their sympathy, and offer them great customer service, because growing your customer base is important to your business.
Ensure your customers that your service is exceptional, and you can go the extra mile when you can for them. This will not only make your customers remember you, but they will also more likely refer you to other people. That's hitting two birds with one stone!
INCREASE SOCIAL MEDIA ENGAGEMENT.
Social media engagement and marketing are some of the most effective ways to grow your business. A lot of people spend most of their time on the internet, scrolling, and browsing things.
If you want your business to reach a lot of people, then maximize your social media. Post about your business, interact with other users, and many more.
One of the best ways in marketing your business through social media is by posting video advertisements. Videos are very convenient as it works for many social media platforms. It is also very attractive to the eye and creates connections through emotions.
4. SUPPORT YOUR COMMUNITY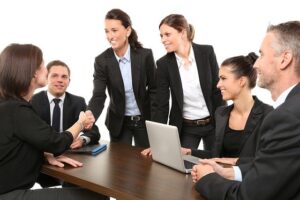 Being responsible in the community, and showing your support by giving back to them, and empathizing with the people is a good way of showcasing your brand, and becoming known. You're not only helping other people, but you're also marketing your brand.
This helps you build a good image, and will encourage other people to buy your services or products.
CONTINUE TO LOOK FOR GROWTH OPPORTUNITIES
Your business will consistently transition between points of growth and points of stagnation. The key is to keep searching for new growth opportunities and exploring your creativity. Set a goal, and be consistent, and persistent. Always be passionate, and give your best for your business. Remember why you started, and why you should go on.
KEEP IN MIND THESE TIPS, AND YOUR BUSINESS SHOULD GROW IN NO TIME!
If you like this article, have a comment or suggestion for us, please comment below or send us a message. We would love to hear from you!
To see more articles about these topics or others, keep coming back to Latino Gringos™. Make sure to follow us on our Instagram or Facebook to know when we upload new articles or videos.
If you know anyone that might benefit from our articles, even if they are not Latino, please share them with them. We love our Latino community, but also like helping anyone that needs it.
¿QUIERES HACER CRECER TU NEGOCIO? CONSEJOS QUE DEBE SABER!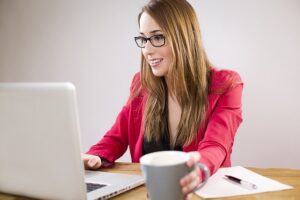 CONSTRUYE UN EMBUDO DE VENTAS.
La primera forma de hacer crecer rápidamente su negocio es creando un embudo de ventas. Los embudos de ventas son muy importantes, ya que pueden ayudar a automatizar su negocio. Le ayuda a escalar y crecer rápida y fácilmente. Claro, hay algo de trabajo de front-end involucrado. Pero, una vez que esos procesos están en su lugar, es fácil navegar desde allí.
2. CONOZCA SU PÚBLICO OBJETIVO Y OFRECE UN EXCELENTE SERVICIO AL CLIENTE.
¿Quiénes son su público objetivo? Una vez que logre captar a su público objetivo, conózcalo. Comprenda cuáles son las necesidades de sus clientes y cómo puede satisfacerlas. Gánate su simpatía y ofréceles un excelente servicio al cliente, porque hacer crecer tu base de clientes es importante para tu negocio.
Asegure a sus clientes que su servicio es excepcional y que puede hacer un esfuerzo adicional por ellos. Esto no solo hará que sus clientes lo recuerden, sino que también lo recomendarán a otras personas. ¡Eso es golpear dos pájaros de un tiro!
3. AUMENTE LA PARTICIPACIÓN EN LAS REDES SOCIALES.
La participación en las redes sociales y el marketing es una de las formas más efectivas de hacer crecer su negocio. Mucha gente pasa la mayor parte de su tiempo en Internet, desplazándose y navegando.
Si desea que su negocio llegue a mucha gente, maximice sus redes sociales. Publique sobre su negocio, interactúe con otros usuarios y mucho más. Una de las mejores formas de comercializar su negocio a través de las redes sociales es mediante la publicación de anuncios en vídeo. Los vídeos son muy convenientes ya que funcionan para muchas plataformas de redes sociales. También es muy atractivo para la vista y crea conexiones a través de las emociones.
4. APOYA A TU COMUNIDAD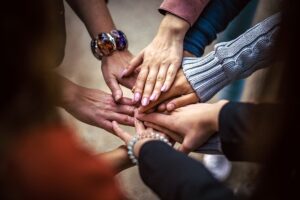 Ser responsable en la comunidad y mostrar su apoyo retribuyéndoles y empatizando con la gente es una buena manera de mostrar su marca y darse a conocer. No solo está ayudando a otras personas, sino que también está promocionando su marca.
Esto le ayuda a construir una buena imagen y animará a otras personas a comprar sus servicios o productos.
5. SEGUIR BUSCANDO OPORTUNIDADES DE CRECIMIENTO
Su negocio hará una transición constante entre puntos de crecimiento y puntos de estancamiento. La clave es seguir buscando nuevas oportunidades de crecimiento y explorar su creatividad. Establezca una meta, sea consistente y persistente. Sea siempre apasionado y dé lo mejor de sí mismo por su negocio. Recuerde por qué comenzó y por qué debería continuar.
¡TENGA EN CUENTA ESTOS CONSEJOS Y SU NEGOCIO CRECERÁ EN MUY INMEDIATO!
Si le gusta este artículo, tiene un comentario o sugerencia para nosotros, por favor comente a continuación o envíenos un mensaje. ¡Nos encantaría saber de usted!
Para ver más artículos sobre estos temas u otros, siga visitando Latino Gringos™. Asegúrese de seguirnos en nuestro Instagram o Facebook para saber cuándo cargamos nuevos artículos o vídeos.
Si conoces a alguien que pueda beneficiarse de nuestros artículos, incluso si no son latinos, compártelo con ellos. Amamos a nuestra comunidad latina, pero también nos gusta ayudar a cualquiera que la necesite.