How Can We Stay Safe in Social Media?
It is no secret to anyone today, in Florida, and even around the world that we are widely linked to social networks. Every day, people find, and share the content of their liking. We should also take note that when we use social media platforms, our personal information is shared among other users. Therefore, here in Latino Gringos ™, we want to provide all the Latinos in Florida information on how to stay safe on social media platforms especially these days.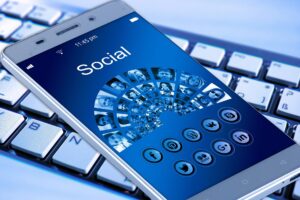 First, and. foremost, Latino Gringos ™ would like to remind you that the use of social media platforms comes with great responsibility, and consequence, and it has been one of the main media where there is a large percentage of information leakage, loss of privacy, the spread of viruses and other things that can affect all Latinos in Florida.
To take precautionary measures, let's start by making a comparison between your relationships with digital media, and real life. In real life, you usually trust your close friends and family. You don't just give strangers your personal information, give them money or valuable ítems, nor do you invite them into your home, right?
Well, you must behave in the same way on social networks as you never know who is behind the other screen, so you should keep in mind that it is important to know the group of people you have on your social networks such as Twitter or Instagram. You should not give too many details about your home or work. Make sure you know which applications have access to your profile.
It is also good to limit the people who can see your posts, and only allow the people you trust to see them. Do not allow anyone to have access to your personal profile. Be very careful of what you read on the Internet because not everything is true. Always check reliable sources, and refrain from opening unknown links. There's no important information shared by public links with doubtful origin.
If you like this article, have a comment or suggestion for us, please comment below or send us a message. We would love to hear from you!
To see more articles about these topics or others, keep coming back to Latino Gringos™. Make sure to follow us on our Instagram or Facebook to know when we upload new articles or videos.
If you know anyone that might benefit from our articles, even if they are not Latino, please share it with them. We love our Latino community, but also like helping anyone that needs it.
Como mantenerse seguro en las redes sociales.
No es un secreto para nadie que hoy en día, en Florida y en todo el mundo, los latinos están ampliamente vinculados a las redes sociales, donde cada día encuentran y comparten contenido de su gusto. Peor cabe recordar que también compartimos información personal en dichas redes, por lo que en Latino Gringos™  queremos ofrecerles a todos los latinos en Florida información de cómo mantenerse seguro en las redes sociales, pues hoy en día es un tema de vital importancia.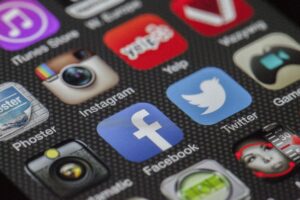 Primero que nada, Latino Gringos™ debe recordarte que las redes sociales han sido uno de los principales medios donde se da una gran parte de filtración de información, perdida de privacidad, propagación de virus y demás cosas que pueden afectar a todos los latinos en Florida.
Para tomar medidas de seguridad en las redes sociales, es bueno que todos los latinos hagan una comparación entre sus relaciones con los medios digitales y la vida real. En tu realidad sueles confiar en tus amigos cercanos, familiares, y las relaciones de trabajo o estudio están limitadas por su propio ambiente. No le ofreces a desconocidos información personal, no les das dinero ni prestas artículos importantes, y mucho menos los invitas a tu hogar, ¿cierto?
Pues de igual forma debes comportarte en las redes sociales, nunca sabes quién está detrás de la otra pantalla, por ello en Latino Gringos™ te recordamos que es bueno conocer el grupo de personas que tienes en tus redes sociales. En aquellas más amplias como Instagram o Twitter es importante no dar demasiados detalles de tu vivienda o trabajo. También, asegúrate de conocer que aplicaciones tienen acceso a tu perfil, como las de Facebook.
Es bueno también limitar el público que puede ver tus post, solo amigos y demás personas agregadas a tus redes de confianza, no permitas que cualquiera pueda tener acceso a tu perfil personal. Ten mucho cuidado con lo que leas en las redes, no todo es verdad, consulta siempre con otras fuentes y no abras enlaces desconocidos, ninguna información importante se comparte por enlaces públicos de dudosa procedencia.
Si le gusta este artículo, tiene un comentario o sugerencia para nosotros, por favor comente a continuación o envíenos un mensaje. ¡Nos encantaría saber de usted!
Para ver más artículos sobre estos temas u otros, siga visitando Latino Gringos™. Asegúrese de seguirnos en nuestro Instagram o Facebook para saber cuándo cargamos nuevos artículos o vídeos.
Si conoces a alguien que pueda beneficiarse de nuestros artículos, incluso si no son latinos, compártelo con ellos. Amamos a nuestra comunidad latina, pero también nos gusta ayudar a cualquiera que la necesite.