Latino Gringos™ helps you to lose weight quickly
Latino Gringos™ teaches you this fabulous exercise program so that all Latinos in the Central Florida region can get in shape.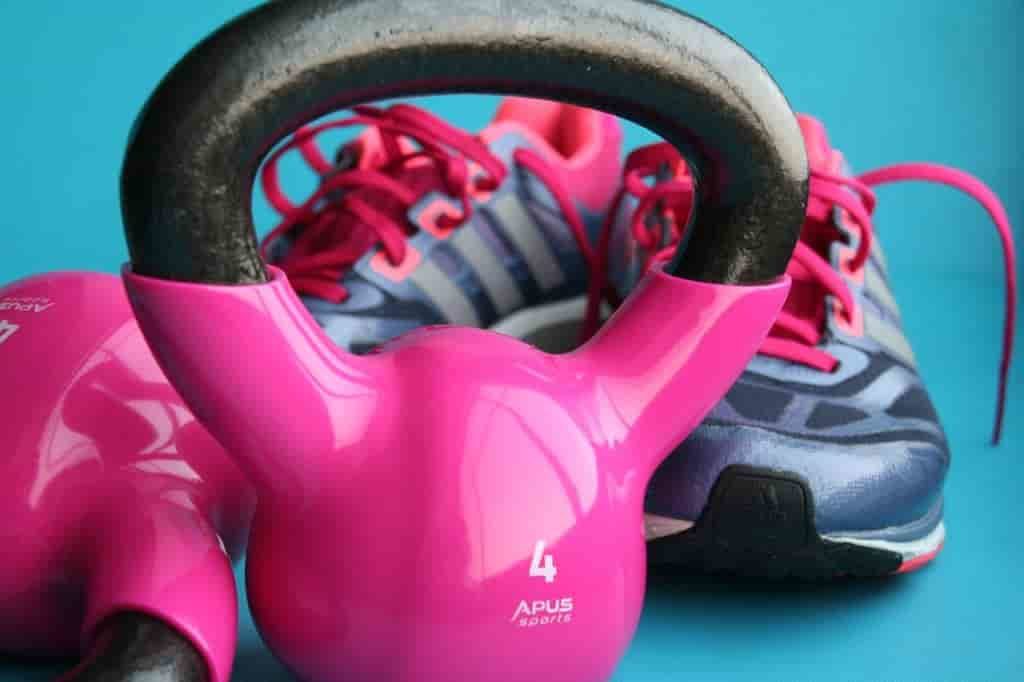 What results can you achieve with this program?
You can have a better physical and cardiovascular state
You can reduce stress and anxiety
It can improve your mood
Energy boost
In addition, it can improve your health
Increase your self-esteem
The success of this program for any Latino lies in perseverance and dedication.
Before starting the program, you can weigh and measure your body and take pictures to compare the "before and after", this will help to motivate yourself more and more until you achieve the results you want.
Next, you must establish a goal. Make it something realistic and healthy. Measure your body mass and thus know the amount of weight you need to lose. Know your ideal weight. This varies for each Latino.
To make this easier, ask yourself the following:
Why do I want to exercise?
Do I like to exercise alone, accompanied or in a group?
Do I like to exercise outdoors? In training centers, such as gyms, or at home?
What kind of training does my body need? Cardio, strength, flexibility or toning?
What part of my body do I want to work mostly?
These are questions that Latinos should answer before starting any program, to be able to focus on what they really want or need.
When starting any program it is important following these steps
Warm-up: Always warm and stretch your muscles correctly to avoid injury or muscle pain. Good hydration is also important before and during exercise.
Physical exercise: It is important to exercise 4 times a week for 30 minutes. Because of the busy lives of Latinos, many tend to abandon them for lack of time. It is important to be constant; four or three times will be enough. As with anything us Laino Gringos do that is important, it will take time to see the results.
Relaxation: After completing any physical activity, it is important to relax your muscles and give them time to heal. Walking, or riding a bike for a few minutes can help with the process.
What parts of the body should I stretch?
Groin
Triceps
Biceps
Quadriceps
Calf
Low back
Let's exercise!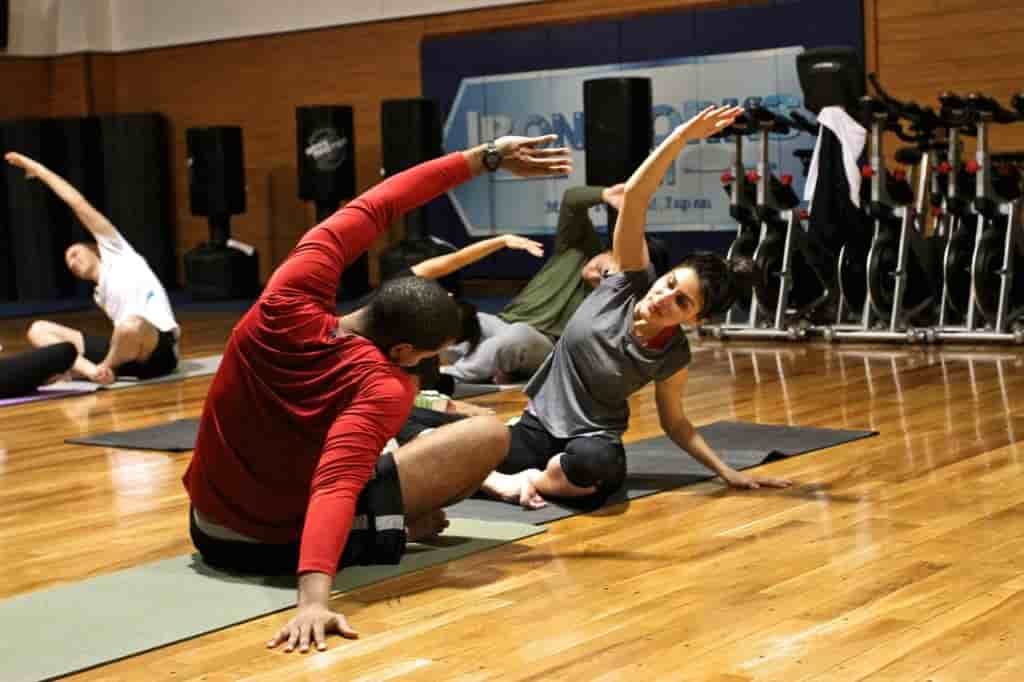 After stretching and warming up, we begin to exercise. You can perform 4 exercises per muscle or you can work two parts of the body per day, and divide the exercises into pairs, this way you will work your entire body efficiently.
Example: Arms and back; buttocks and legs; shoulders and abdomen. You can make the combination that best suits your taste.
It is important not to exercise the same muscles two days in a row, you must give the muscles time to rest.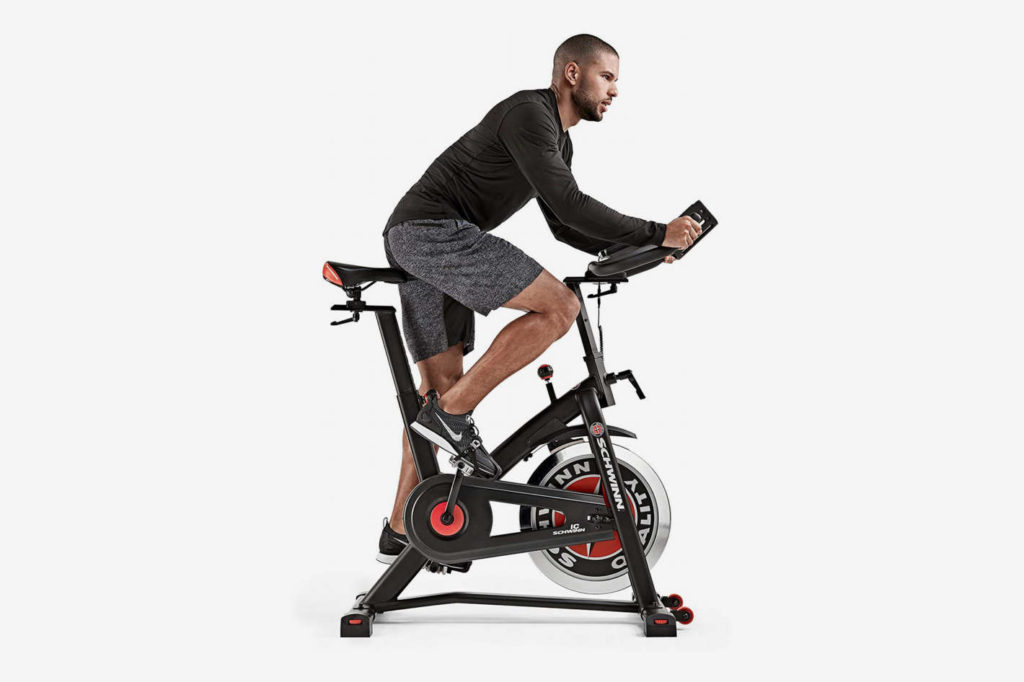 First day: Arms. Exercising with weights on the sides, in front, behind, standing or sitting, all are good.
Second day: Legs. Perform simple squats or weights, weight movements, parallel squats, parachutes or squats with recoil in the air.
Third day: Buttocks. Do squats when raising the leg back, squats in the highest style, when climbing squats, flexes, squats jumping, reverent squats or can get on your knees, resting your arms on the floor and raising your leg back.
Fourth day: Abdomen. Abdominals, classic scissor abs, lateral abs, leg lifts, leg and pelvis lift, hands on the ankles, oblique abs.
Fifth day: Chest. For this, you will need a bench and weights, perform an incline dumbbell opening, weight lifting, flat bench press with weights.
Sixth day: Return. You will need dumbbells and a barbell, perform a deadlift, rowing with barbell and rowing with dumbbells, bar shrug.
Seventh-day: Shoulders. Military press, frontal elevations, lateral elevations, iron cross, push press, push-ups
At Latino Gringos™, we believe you can achieve whatever you want. If you combine all this with a balanced diet, the results will be incredibly faster, so get down to work, cheer up and strive! Latino Gringos™ are very strong and get whatever we want when we want something!
If you like this article, have a comment or suggestion for us, please comment below or send us a message. We would love to hear from you!
To see more articles about these topics or others, keep coming back to Latino Gringos™. Make sure to follow us on our Instagram  or Facebook to know when we upload new articles or videos.
If you know anyone that might benefit from our articles, even if they are not Latino, please share it with them. We love our Latino community, but also like helping anyone that needs it.
Latino Gringos te ayuda a perder peso rápidamente
Latino Gringos™ te enseña este programa de ejercicios para que todos los latinos en la región de Florida Central puedan ponerse en forma.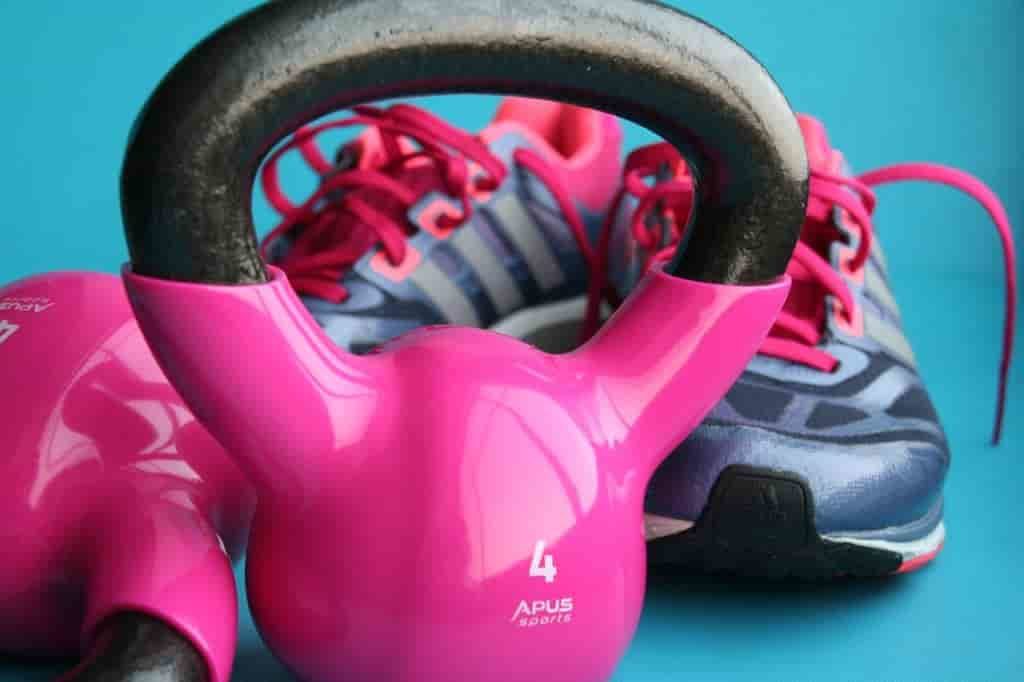 ¿Qué resultados puedes lograr con este programa?
Puedes tener un mejor estado físico y cardiovascular
Puedes reducir el estrés y la ansiedad
Puedes mejorar tu estado de ánimo
Un aumento en tu nivel de energía
Además, puede mejorar tu salud.
Aumenta tu autoestima
El éxito de este programa para cualquier latino reside en la perseverancia y la dedicación.
Antes de comenzar el programa, puede pesar y medir su cuerpo y tomar fotografías para comparar el "antes y el después", esto lo ayudará a motivarse cada vez más hasta lograr los resultados que desea.
Luego, debes establecer una meta. Que sea algo realista y saludable. Mida su masa corporal y conozca la cantidad de peso que necesita perder. Conoce tu peso ideal. Esto varía para cada latino.
Para facilitar esto, pregúntese lo siguiente:
¿Por qué quiero hacer ejercicio?
¿Me gusta hacer ejercicio solo, acompañado o en grupo?
¿Me gusta hacer ejercicio al aire libre? ¿En centros de formación, como gimnasios, o en casa?
¿Qué tipo de entrenamiento necesita mi cuerpo? ¿Cardio, fuerza, flexibilidad o tonificación?
¿En qué parte de mi cuerpo quiero trabajar principalmente?
Estas son preguntas que los latinos deben responder antes de comenzar cualquier programa, para poder concentrarse en lo que realmente quieren o necesitan.
Al iniciar cualquier programa, es importante seguir estos pasos
Calentamiento: Siempre caliente y estire los músculos correctamente para evitar lesiones o dolor muscular. La buena hidratación también es importante antes y durante el ejercicio.
Ejercicio físico: es importante hacer ejercicio 4 veces por semana durante 30 minutos. Debido a la vida ocupada de los latinos, muchos tienden a abandonarlos por falta de tiempo. Es importante ser constante; cuatro o tres veces serán suficientes. Como con cualquier cosa que hagamos los latinos que sea importante, llevará tiempo ver los resultados.
Relajación: después de completar cualquier actividad física, es importante relajar los músculos y darles tiempo para sanar. Caminar o andar en bicicleta por unos minutos puede ayudar con el proceso.
¿Qué partes del cuerpo debo estirar?
Ingle
Tríceps
Bíceps
Cuádriceps
Pantorrilla
Espalda baja
¡Hagamos ejercicio!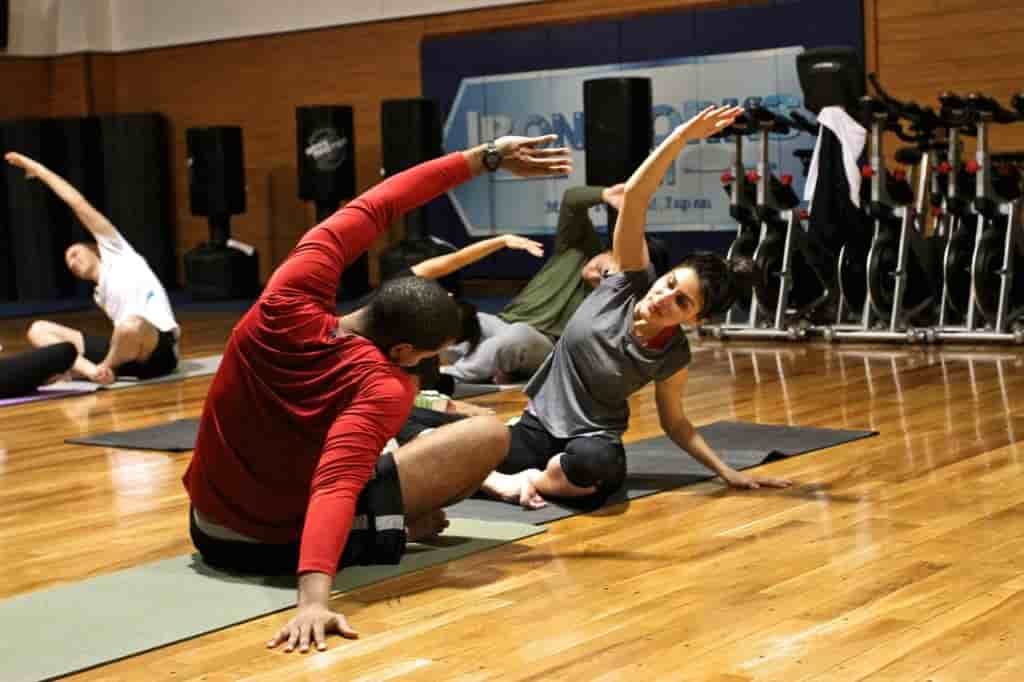 Después de estirar y calentar, comenzamos a hacer ejercicio. Puede realizar 4 ejercicios por músculo o puede trabajar dos partes del cuerpo por día y dividir los ejercicios en pares, de esta manera trabajará todo su cuerpo de manera eficiente.
Ejemplo: brazos y espalda; gluteos y piernas; hombros y abdomen. Puedes hacer la combinación que mejor se adapte a tus gustos.
Es importante no ejercitar los mismos músculos dos días seguidos, debe darle tiempo a los músculos para que descansen.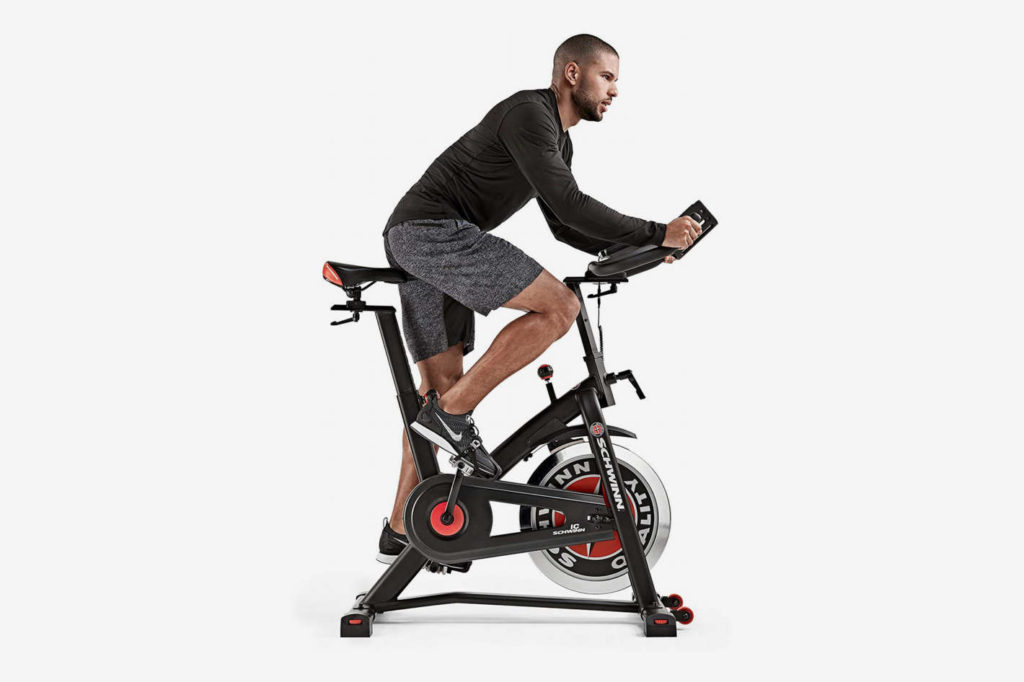 Primer día: Brazos. Hacer ejercicio con pesas a los lados, al frente, detrás, de pie o sentado, todo está bien.
Segundo día: Piernas. Realiza sentadillas o pesas simples, movimientos de pesas, sentadillas paralelas, paracaídas o sentadillas con retroceso en el aire.
Tercer día: Glúteos. Haga sentadillas al levantar la pierna hacia atrás, sentadillas al más alto estilo, al escalar sentadillas, flexiones, sentadillas saltando, sentadillas reverentes o puede ponerse de rodillas, apoyando los brazos en el piso y levantando la pierna hacia atrás.
Cuarto día: Abdomen. Abdominales, abdominales de tijera clásicos, abdominales laterales, elevaciones de piernas, elevación de piernas y pelvis, manos en los tobillos, abdominales oblicuos.
Quinto día: Pecho. Para esto, necesitará un banco y pesas, realizar una apertura inclinada con mancuernas, levantamiento de pesas, press de banca plano con pesas.
Sexto día: Regreso. Necesitarás pesas y una barra, realizar un peso muerto, remar con barra y remar con pesas, encogerse de hombros.
Séptimo día: Hombros. Prensa militar, elevaciones frontales, elevaciones laterales, cruz de hierro, prensa de empuje, flexiones
En Latino Gringos, creemos que puedes lograr lo que quieras. Si combinas todo esto con una dieta equilibrada, los resultados serán increíblemente más rápidos, ¡así que ponte manos a la obra, anímate y esfuérzate! ¡Los gringos latinos son muy fuertes y obtienen lo que queremos cuando queremos algo!
Si le gusta este artículo, tiene un comentario o sugerencia para nosotros, por favor comente a continuación o envíenos un mensaje. ¡Nos encantaría saber de usted!
Para ver más artículos sobre estos temas u otros, siga visitando Latino Gringos ™. Asegúrese de seguirnos en nuestro Instagram  o Facebook para saber cuándo cargamos nuevos artículos o videos.
Si conoces a alguien que pueda beneficiarse de nuestros artículos, incluso si no son latinos, compártelo con ellos. Amamos a nuestra comunidad latina, pero también nos gusta ayudar a cualquiera que la necesite.