Tips and Truths about Acne and How to Treat It
Many Latinos (especially teenagers) get acne at some time in their lives. It's part of every person's genetics, but that doesn't mean you can't do anything about it. At Latino Gringos™, we believe that with some time and a correct treatment you could improve the appearance of your face. Here are some truths and tips so you can be informed and properly treat acne.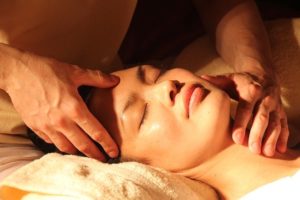 The cause of acne is not your fault
Acne is caused by various factors; The main causes are as follows:
When the skin produces excessive fat.

When follicles become clogged with fat and dead cells.

Bacteria.

Production of hormones (androgens)
All of these causes are out of your control. When it comes to food though, that might be a different story. Not that you have to beat yourself up for it, but a lot of foods do contribute to skin problems. As they say, 'everything in moderation.  It is not because you are not cleaning your face properly. And in the case of girls, it is not caused by makeup.
Go to a natural/holistic doctor
No treatments work overnight, as nothing clears acne overnight. All Latinos are encouraged to visit a natural doctor (Wholistic/Holistic) if possible, to treat acne. In Central Florida there are many specialized doctors that you can consult.
Your doctor may create a skincare regime specific for acne-prone skin or refer you to a dermatologist as appropriate. As with any skin care treatments, you are likely to start seeing favorable results. At Latino Gringos we always recommend going "the natural way".  At Latino Gringos™ we recommend a natural skin care regime, and eating healthier, which is effective instead of prescribed drugs, says our skin care expert Betzy Santos.
Betzy says, following a natural skin care regime along with a healthy diet can help improve acne prone skin.
Follow a healthy acne lifestyle on a daily basis
Many changes in the lifestyle of Latinos can help reduce the intensity and frequency with which acne arises, such as avoiding high levels of stress, eating well, sleeping well, and even having good hygiene on your face.
If you do not know where to start, think first about adding changes to your daily diet by adding foods that are very beneficial for the skin with certain anti-inflammatory properties such as the omega 3 fatty acids, as well as taking tea from Echinacea with high antibacterial properties. These and many other natural supplements can be found in your local health food/supplement store.
Also chamomile, aloe vera can help you by using them as a form of hygiene in fresh and prepared waters by applying them to the affected areas, without a doubt a natural touch that will help Latinos to have healthier skin, it is always good to do it after a long day of work, before going to sleep or in the morning, since it will help to prevent inflammation on your skin as well as slightly alleviate the affected areas.
It will take time to observe the results, as the changes are immediate. It is frustrating and you may feel like giving up, but remember that at Latino Gringos we tell you the following: the more consistent you are in promoting a change in your lifestyle, the better results you will see. "Consistency is the key to success".
Makeup is fine, just wash it at night
For Latinas. While you wait for your treatment to take effect and the acne to disappear, you can hide it with makeup whenever you choose the right makeup. Be sure to remove it at night.
You will have to use acne treatments even after your skin improves
Acne treatments do not cure it, they only control it. If you stop using them, acne will surely come back. Therefore, plan to continue your treatment for a long time. Eventually, your skin will stop bursting on its own and you can stop the treatments forever.
A few words from Latino Gringos
Acne can make you feel depressed, angry, hopeless. It can affect your self-esteem, but in Latino Gringos we recommend that you focus on those things that make you feel good about yourself. Maybe you are a talented Latino, a soccer player, an artist. Remember the things you like about yourself. we hope you liked it and read more of our articles on latinogringos.com, follow us on Instagram to be aware of our new articles.
Consejos y verdades sobre el acné y cómo tratarlo
Consejos y verdades sobre el acné y cómo tratarlo
Muchos latinos (especialmente los adolescentes) tienen acné en algún momento de sus vidas. Es parte de la genética de cada persona, pero eso no significa que no pueda hacer nada al respecto. En Latino Gringos™ , creemos que con un poco de tiempo y un tratamiento correcto podría mejorar la apariencia de su rostro. Aquí hay algunas verdades y consejos para que pueda estar informado y tratar adecuadamente el acné.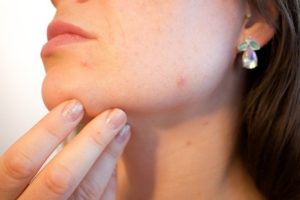 La causa del acné no es tu culpa
El acné es causado por varios factores; Las causas principales son las siguientes:
Cuando la piel produce grasa excesiva.
Cuando los folículos se obstruyen con grasa y células muertas.
Bacterias
Producción de hormonas (andrógenos)
Todas estas causas están fuera de su control. Sin embargo, cuando se trata de comida, esa podría ser una historia diferente. No es que tengas que castigarte por ello, pero muchos alimentos contribuyen a los problemas de la piel. Como dicen, "todo con moderación". No es porque no te estás limpiando la cara correctamente. Y en el caso de las niñas, no es causado por el maquillaje.
Ir al médico natural/holístico
Ningún tratamiento funciona durante la noche, ya que nada elimina el acné durante la noche. Se recomienda a todos los latinos que visiten a un médico natural (holístico) si es posible, para tratar el acné. En Florida Central hay muchos médicos especializados que puede consultar.
Su médico puede crear un régimen de cuidado de la piel específico para la piel propensa al acné o derivarlo a un dermatólogo según corresponda. Al igual que con cualquier tratamiento para el cuidado de la piel, es probable que comience a ver resultados favorables. En Latino Gringos ™ recomendamos un régimen natural para el cuidado de la piel y una alimentación más saludable, que es efectiva en lugar de medicamentos recetados, dice nuestra experta en cuidado de la piel Betzy Santos.
Betzy dice que seguir un régimen natural de cuidado de la piel junto con una dieta saludable puede ayudar a mejorar la piel propensa al acné.
Sigue de forma diaria un estilo de vida saludable para el acné
Muchos cambios en el estilo de vida de los latinos pueden ayudar a reducir la intensidad y la frecuencia con la que surge el acné, como evitar altos niveles de estrés, comer bien, dormir bien e incluso tener una buena higiene en la cara.
Si no sabe por dónde comenzar, piense primero en agregar cambios a su dieta diaria agregando alimentos que sean muy beneficiosos para la piel con ciertas propiedades antiinflamatorias como los ácidos grasos omega 3, así como tomar té de Echinacea con Altas propiedades antibacterianas. Estos y muchos otros suplementos naturales se pueden encontrar en su tienda local de alimentos / suplementos saludables.
También la manzanilla, el aloe vera puede ayudarlo al usarlos como una forma de higiene en aguas frescas y preparadas al aplicarlos en las áreas afectadas, sin duda un toque natural que ayudará a los latinos a tener una piel más saludable, siempre es bueno hacerlo después de un largo día de trabajo, antes de irse a dormir o por la mañana, ya que ayudará a prevenir la inflamación en la piel y a aliviar levemente las áreas afectadas.
Tomará tiempo observar los resultados, ya que los cambios son inmediatos. Es frustrante y es posible que tenga ganas de darse por vencido, pero recuerde que en Latino Gringos le decimos lo siguiente: cuanto más consistente sea en promover un cambio en su estilo de vida, mejores resultados verá. La consistencia en es la clave del éxito.
El maquillaje está bien, solo lávalo por la noche
Para las latinas. Mientras espera que su tratamiento surta efecto y el acné desaparezca, puede ocultarlo con maquillaje cada vez que elija el maquillaje adecuado. Asegúrese de quitarlo por la noche.
Tendrá que usar tratamientos para el acné incluso después de que su piel mejore
Los tratamientos para el acné no lo curan, solo lo controlan. Si deja de usarlos, el acné seguramente volverá. Por lo tanto, planifique continuar su tratamiento durante mucho tiempo. Finalmente, su piel dejará de estallar por sí sola y puede detener los tratamientos para siempre.
Unas palabras de Latino Gringos
El acné puede hacerte sentir deprimido, enojado, sin esperanza. Puede afectar su autoestima, pero en Latino Gringos te recomendamos que te concentres en aquellas cosas que te hagan sentir bien contigo mismo. Quizás eres un latino talentoso, un jugador de futbol, un artista. Recuerda las cosas que te gustan de ti. Esperamos que te haya gustado y leas más de nuestros artículos en latinogringos.com, síguenos en Instagram para estar al tanto de nuestros nuevos artículos.