What Are Free Radicals and How Do They Affect Your Aging?
Previously, we had talked about how foods with a good amount of antioxidants can help Latinos fight aging. On that occasion, we mentioned free radicals. Now, we will explain in more detail what they are, so that all Latinos in Florida will know how to control them based on a healthy diet and a healthy life.
Free radicals are the effect of a surplus electron, which occurs in our cells; which are made up of negatively (electrons) and positively (protons) charged atoms. A weakly-surplus electron bond is generated in our organism, called free radical.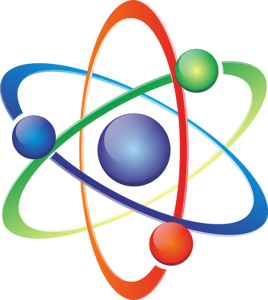 It will always seek to be in equilibrium. A free-electron will always be very unstable, so it will try to get what is missing it from another molecule, by seeking to extract an electron. In this way, the molecule to which an electron has extracted another, seeking its stability, will become a free radical as well. In consequence, a domino effect will be generated.
Free radicals are necessary to carry out the process of cellular energy production, the ATP generation; essential fuel for all our cells. But free radicals have a very short lifetime, microseconds; therefore, an extension of this period only means future damage to our body's cells.
The constant damage to our cells causes an increase in their reproduction, which affects aging in all Latinos. This is not only at the skin level, affecting collagen, but also throughout our body. As you see, the human body needs oxygen to carry out vital functions, but in turn, oxygen is a highly reactive molecule that can be harmful if it isn't under control.
This is where antioxidants act, regulating the effect of free radicals in the human body, neutralizing their effect on our body. Remember, the most important are: Vitamin A, E, C, flavonoids (a natural substance present in the green), selenium, zinc, and others.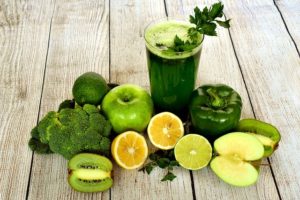 This whole issue may seem a bit complex, but here on our blog we want our entire Latino community in Florida to be well informed, so do not hesitate to inform yourself much more on this subject if it catches your attention.
If you like this article, have a comment or suggestion for us, please comment below or send us a message. We would love to hear from you!
To see more articles about these topics or others, keep coming back to Latino Gringos™. Make sure to follow us on our Instagram or Facebook to know when we upload new articles or videos.
If you know anyone that might benefit from our articles, even if they are not Latino, please share it with them. We love our Latino community, but also like helping anyone that needs it.
¿Que Son Los Radicales Libres y Como Afectan tu Envejecimiento?
Anteriormente, en el blog de Betzy te habíamos hablado sobre como los alimentos con buena cantidad de antioxidante ayudan a los latinos a combatir el envejecimiento. En esa oportunidad, te mencionamos los radicales libres, ahora, te explicaremos con más detalles que son, de esta forma, todos los latinos en Florida sabrán cómo controlarlos con base en una dieta sana y una vida saludable.
Los radicales libres son el efecto de un electrón sobrante a nivel molecular, esto ocurre cuando en nuestras células, que están conformadas por átomos con cargas negativas (electrones), y carga positiva (protones), se genera un enlace débil dejando un electrón sobrante en nuestro organismo, siendo este un radical libre.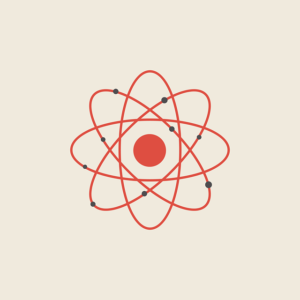 Este buscara siempre estar en equilibrio. Un electrón libre siempre será muy inestable, por lo que tratara de obtener de otra molécula aquello que le falta, buscando extraer un electrón; de esta forma, la molécula a la cual un electrón a extraído otro, buscando su estabilidad, quedara también como un radical libre, y de esta, se generara entonces un efecto domino.
Los radicales libres son necesarios para llevar a cabo el proceso de producción de energía celular, la formación de ATP (combustible imprescindible para todas nuestras células), pero los radicales libres tienen un tiempo de vida muy corto, microsegundos, por lo cual, una extensión de este periodo solo significa daños futuros a las células de nuestro organismo.
El daño constate a nuestras células hace que su reproducción se acelere más, lo que afecta el envejecimiento en todos los latinos, no solo a nivel de la piel, afectando el colágeno, sino también en todo nuestro organismo. Como veras, el cuerpo humano necesita del oxígeno para llevar a cabo funciones vitales, pero a su vez, el oxígeno es una molécula altamente reactiva que puede resultar dañina si no está bajo control.
Aquí es donde actúan los antioxidantes, regulando el efecto de los radicales libres en el cuerpo humano, neutralizando su efecto en nuestro cuerpo. Te recordamos que los más importantes son la Vitamina A, E, C, los flavonoides, sustancia natural presente en te verde, el selenio, zinc, y otros más.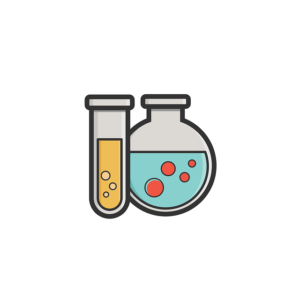 Puede parecer un poco complejo todo este asunto, pero aquí en nuestro blog queremos que toda nuestra comunidad latina en Florida esta bien informada, así que no dudes en informarte mucho mas sobre este tema si te llama la atención.
Si le gusta este artículo, y tiene un comentario o sugerencia para nosotros, por favor comente a continuación o envíenos un mensaje. ¡Nos encantaría saber de ti!
Para ver más artículos sobre estos temas u otros, siga visitando Latino Gringos ™. Asegúrese de seguirnos en nuestro Instagram o Facebook para saber cuándo cargamos nuevos artículos o vídeos.
Si conoces a alguien que pueda beneficiarse de nuestros artículos, incluso si no son latinos, compártelo con ellos. Amamos a nuestra comunidad latina, pero también nos gusta ayudar a cualquiera que la necesite.