A Business Needs a Great Website
Many Latinos have plans to start their business. Starting a business, however, that requires strategies and steps that have to be followed. Latino Gringos™ aims to help the Latinos Gringos community by providing useful marketing advice. Before you design your business website, consider the following tips: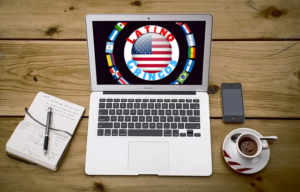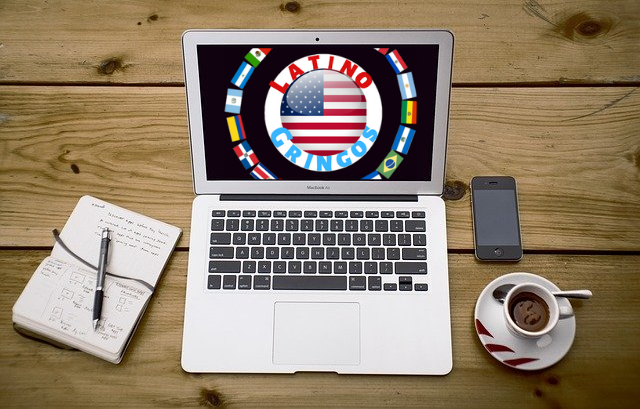 Hire a professional website builder
To build a professional website, you might want to hire the services of a Tech Wiz who will take the ultimate responsibility of building and maintaining the website for you. It can be a little scary giving up control, but if you don't have the skills to build a website and upload content, it would be best to hire an expert to do it for you. You can also create a static website where the information you upload does not have to be changed. Add a contact form that sends messages to your email, and you are in business.
If you need a website that allows you to make daily changes to content or prices, or add products, then a dynamic website would be the perfect choice. Keep in mind that handling a website isn't that simple. The success of the website lies in the amount of traffic it generates.
Always look at the cost factor for your website. WordPress, which is used by many Latinos, makes it relatively easy to maintain your own website. It takes a little training to login and make basic changes, such as updating products or services.
Review web content and style regularly
The second factor to consider after developing a website is that they need to be reviewed constantly and further developed in order to meet the required standards and satisfy current trends.
A website developer can add useful software to your website that will allow you to track and chat with your visitors, and provide a complete report on the number of daily visitors to the website. The software can also create forms where clients can leave their information in exchange for a 'free' offer that you might be promoting.
Conduct researches on client preferences
Conducting researches on what the customer likes and keeping track of their activities on your website can help you determine what their preferences are. For example, if you have an increased number of males visiting your website, you can choose to offer a special product or service that you believe they would most likely buy.  Conducting surveys in order to get clients' opinions might be the simplest way to convert your leads into customers. People love when you let them talk about themselves and, it's always good to have information about your current and potential clients.
Communicate with your customers
Just because you sell something to someone, does not mean that they will be a loyal and returning customer. What makes you stand out? Is your customer service at a high level? Do you or your team ever follow up with customers just to see how they are doing, especially after a sale? Very few ever go that extra step, and sometimes that is the difference between success and failure.
Advertise your website
Once you are all set with the website, you then need to advertise. For this purpose, lead generation becomes necessary. Using the autoresponder features that your website developer can provide, is a great way to achieve your goal of driving traffic to the website. It simply is an auto-generated message that you create, to send an instant message to the website visitor after they submit the form on your website. You can also have the message emailed to them at a time of your choice.
You must learn how to drive traffic to your website and convey your message, products and services to people. Having a website without traffic simply means you don't even exist. Once you've been able to drive traffic to your website, converting visitors to customers would just be a few steps away.
Latinosneed to understand that website traffic will not automatically convert to an increase in revenue if the right people do not know of your website or are not attracted to it. Therefore, consider advertising your website on the right platforms to attract the right customers.  The content on your website should be clear to prevent people from getting bored or confused and leaving your website.
Latino Gringos™ gives free marketing techniques that will help save you money and can get you results. Marketing, although seen to be an important phase of the business, doesn't always require money to turn things out to reality. A few useful techniques are given below:
Search engine optimization (SEO)
This is the most crucial and most difficult part of a website. Optimizing your website is one of the options available to enable you get high search engine rankings. Keywords are closely related to the amount of website traffic generated and also contribute greatly to making your website appear at the top of every search engine results.
Identify keywords before starting the optimization process. Ask people for ideas about how they would search for your business. The keywords you choose should be closely related to the services you offer. Using simple and easy keywords is highly recommended. Use keywords that you think will help people figure out your business at a single search. Also look for keywords that similar businesses are using.
Social media marketing
This refers to the participation in social media activities to increase traffic to your website and promote your brand name or Latino business. In the past, social media platforms were purely designed for allowing people to communicate with each other, but now, they are considered a powerful tool that allows you to create your own market space to engage with local, national and even international customers. Social media marketing has its own unique advantages in comparison to general marketing. A few of the advantages are stated below:
Creates a strong community online
Enhances brand image through marketing
Receives immediate feedbacks that help you improve relationships with your customers
Generates traffic to your website
A means of modern cost-free marketing
Using these platforms in the right way can help make your business visible to millions of internet users. Here again a plan is required. There are no restrictions regarding the usage of social media for marketing. Before you start marketing, decide who your target audiences are and where they are located. e.g., Central Florida, or a more specific location like Orlando. Find the right people who you want to sell your product/service to. You'll also need to decide if you are going to do the marketing by yourself or hire expert marketers. A great place to find low-cost marketers and other virtual professionals for online help is on the Fiverr website (www.fiverr.com).
Remember to always put your customers first. Ideally, the marketing activities you plan to carry out should benefit the customers more than they benefit your business but that may not always be the case. For instance, it is sometimes best to pass on difficult clients to other business owners to avoid the aggravation or stress that comes with dealing with this difficult client. Some clients are difficult to please and are quick to give a negative review.
In Florida, the businesses of many Latino Gringos take advantage of the social media community to interact with their customers, generate ratings and at the same time attract new customers.
Having separate business profiles and pages is highly recommended. Currently, almost every single potential client is on at least one of the popular social media platforms, therefore, whatever account you decide to use, should be visible to the public to enable as many people as possible easily view your products/services and contact you.
These marketing techniques are free but time-consuming.  You may have to invest a lot of time to sell your products/services depending on your level of expertise in using these platforms. Once you start getting familiar with them, it should be done on a regular basis. Updating information about everything new in your business is very important to enable you keep in touch with your customers. It is important to be patient since it would take some time to see results.
If you like this article, have a comment or suggestion for us, please comment below or send us a message. We would love to hear from you!
To see more articles about these topics or others, keep coming back to Latino Gringos™. Make sure to follow us on our Instagram or Facebook to know when we upload new articles or videos.
If you know anyone that might benefit from our articles, even if they are not Latino, please share it with them. We love our Latino community, but also like helping anyone that needs it.
Version en Español
UN NEGOCIO NECESITA UN GRAN WEBSITE
Muchos latinos tienen en mente empezar su negocio. Todo ello requiere de estrategias y ciertos pasos previos que tienen que estudiarse. En Latino Gringos ™ tenemos el objetivo de ayudar a nuestra comunidad latina aportándole consejos sobre marketing. Si quieres diseñar la página web de tu negocio, toma en cuenta los siguientes consejos: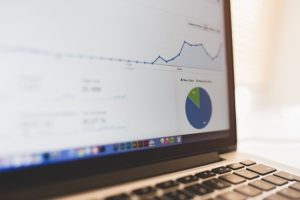 Para construir un sitio web profesional, debe contar con un técnico que asuma la responsabilidad final de construir y mantener el sitio web por usted. Renunciar al control puede ser un poco aterrador, pero si no tiene las habilidades para cargar contenido, su mejor solución podría ser solo contratar a alguien para que lo haga. También puede crear un sitio web estático donde coloque su información en él y este no tenga que ser modificado. Agregue un formulario de contacto que envíe mensajes a su email y estará en el negocio. 
Si necesita un sitio web dinámico donde pueda cambiar las cosas diariamente, agregar productos o cambiar los precios, entonces este es el que necesita. Tenga en cuenta que manejar un sitio web no es solo pan comido. El éxito del sitio web radica en la cantidad de tráfico que genera. El segundo factor a considerar después de desarrollar un sitio web es que deben revisarse constantemente y deben realizarse nuevos desarrollos para cumplir con los estándares actuales requeridos. Lo bueno de las compañías de desarrollo de sitios web es que pueden agregar un software que rastrea a sus visitantes, le permite chatear con ellos y muchas opciones más. Pueden proporcionar un informe completo sobre la cantidad de visitantes que recibes en cualquier día. También pueden crear formularios donde los clientes pueden dejar su información a cambio de una oferta "gratuita" que podría estar promocionando.
Realizar investigaciones sobre lo que le gusta al cliente y hacer un seguimiento de sus actividades en su sitio web puede ayudarlo a determinar cuáles son sus preferencias. Por ejemplo, digamos que tiene una mayor cantidad de hombres que visitan su sitio web, ahora puedes elegir ofrecer un "especial" que usted crea que probablemente comprarían. Todo en relación con su negocio, claro. Si puede realizar encuestas y obtener sus opiniones, esa podría ser la forma más sencilla de convertir sus clientes potenciales en clientes. La gente ama cuando les dejas hablar de sí mismos. Eso siempre es bueno saberlo.
El hecho que le vendas algo a alguien no significa que le será fiel a su producto y que este regrese. ¿Qué te hace destacar? ¿Su servicio al cliente es de alto nivel? ¿Usted o su equipo alguna vez hacen un seguimiento con las personas solo para ver cómo les están yendo, especialmente después de una venta? Muy pocos dan ese paso extra, y a veces esa es la diferencia entre el éxito y el fracaso.
Una vez que esté listo con el sitio web, es el momento de enviar el mensaje de su negocio a la gente. Para este propósito, la generación de leads se hace necesaria. Usar las funciones de respuesta automática que pueden proporcionarle su empresa de desarrollo de sitios web es una excelente manera de asegurarse que su objetivo de atraer tráfico se esté acercando. Simplemente es un mensaje generado automáticamente que usted crea; el cual se envía al visitante del sitio inmediatamente una vez este envía el formulario en su sitio web. También puede recibir el mensaje por correo electrónico en el momento que elija.
Siempre mire el factor de costo para su sitio web. Si usa una aplicación como WordPress, usada por muchos latinos alrededor del mundo, esto hace que sea relativamente fácil mantener su propio sitio web. Se necesita un poco de capacitación para iniciar sesión y realizar cambios básicos, como actualizar productos o servicios.
Debe aprender a dirigir el tráfico a su sitio web y transmitir a las personas el mensaje de su existencia. De hecho, un sitio web sin tráfico simplemente significa que ni siquiera existe. Si es capaz de atraer tráfico a su negocio, entonces es posible convertirlos en futuros clientes con solo pequeñas cosas. Lo primero que debemos entender es que el tráfico no significa un aumento en los ingresos. No tiene sentido desarrollar sitios web si las personas no saben que usted existe. Entonces, más que construirlo, asegúrese de comunicárselo a las personas adecuadas y llegaras al punto mas rápido. La mayoría de las personas abandonarán su sitio web si es demasiado confuso y si no dejas en claro de qué se trata.
En Latino Gringos ™, le proporcionaremos técnicas de marketing gratuitas que le ayudarán a ahorrar dinero, pero a que obtengas resultados. El marketing, aunque se considera una fase importante del negocio, no siempre requiere dinero para hacer realidad las cosas. Algunas técnicas más útiles se dan a continuación:
Esta es la parte más crucial de un sitio web, la cual también es la más difícil. La palabra clave que use, contribuye mucho para ayudar a que su sitio web aparezca en el tope de todos los resultados del motor de búsqueda. Por lo tanto, antes de comenzar la optimización, debe identificarse la palabra clave que va a usar. Las palabras clave que elija deben tener algún tipo de relación estrecha entre los servicios que ofrece. Es altamente recomendado usar una palabra clave simple y fácil. La optimización de su sitio web no es la única opción disponible para obtener un alto posicionamiento en los motores de búsqueda. Reúna algunas palabras clave que crea que ayudarán a las personas a descubrir su negocio en una sola búsqueda. Pídales a las personas opiniones sobre cómo buscarían su negocio. Ahora es el momento de buscar las palabras clave que utilizan las personas que participan en negocios similares. La cantidad de tráfico que generará y la palabra clave que use tienen una relación estrecha.
El marketing en redes sociales básicamente involucra actividades de redes sociales para aumentar el tráfico y promover su marca o negocio latino. En un principio, las plataformas de medios sociales se diseñaron exclusivamente con el objetivo de permitir que las personas se comunicaran entre sí, pero ahora se consideran una herramienta poderosa que le permite crear su propio espacio de mercado entre clientes locales, nacionales e incluso internacionales. El marketing en redes sociales tiene sus propias y únicas ventajas en comparación con el marketing general.
Algunas de ellas se mencionan a continuación:
Cree una comunidad fuerte en línea

Mejore la imagen de marca a través del marketing

Reciba retroalimentaciones inmediatas que lo ayuden a mejorar las relaciones con sus clientes

Genere tráfico a su sitio web

Un medio de marketing moderno y libre de costos
Usar estas plataformas de la manera correcta puede ayudarle a hacer que su negocio sea visible para millones de personas. Aquí nuevamente se requiere un plan. No hay restricciones aprobadas con respecto al uso de las redes sociales para el marketing. Antes de comenzar a comercializar, decida quiénes se suponen que son sus audiencias objetivo. Así como geolocalizar la audiencia, como puede ser Central Florida, o algo más específico como Orlando. Encuentre las personas adecuadas a las que quiera vender su producto/servicio. Una vez que se hayan establecido todos sus planes, ahora decida si va a hacerlo solo o si obtendrá asistencia de especialistas en marketing mientras los contrata. 
Las actividades de marketing que planea llevar a cabo deberían beneficiar a los clientes más de lo que lo hace a su negocio. Recuerde ponerlos siempre primero. Bueno, espera. Eso no siempre es cierto. Si tiene un cliente muy difícil, a veces es mejor dejarlo pasar, y continuar con el siguiente. A veces la molestia o el estrés no valen la pena. Algunas personas nunca están contentas y se apresuran a darte una crítica negativa.
Con esto, es hora de entrar en la comunidad de las redes sociales. En Florida, hay muchos negocios latinos que aprovechan esta opción para interactuar con sus clientes, generando rating y a su vez atrayendo cada vez mas clientes. 
En la actualidad, casi todas las personas tienen al menos una de las populares plataformas de redes sociales que esta comunidad utiliza. Tener perfiles de negocios y páginas separadas es muy recomendable al participar en actividades comerciales. Cualquiera sea la cuenta que decida usar, asegúrese de que esté visible para el público. Solo entonces podrán examinar sus productos/servicios sin complicaciones. 
Aunque se dice que estas técnicas de marketing son gratuitas, cuestan tu tiempo. Parece que no hay nada más valioso que el tiempo. Solo recibimos una cierta cantidad, y eso es lo mismo para todos durante un día de 24 horas. Puede que tengas que invertir mucho tiempo, dependiendo de su nivel de experiencia en el uso de estas plataformas para vender sus productos/servicios. Una vez que comience a familiarizarse con ellos, debe hacerse de forma regular. Actualizar la información sobre todo lo nuevo en su negocio es muy importante mantenerse en contacto con sus clientes. Es importante tener paciencia, ya que los milagros pueden tomar mucho tiempo.
La siguiente técnica de marketing gratuito más importante para una empresa es el blogueo. Bloguear es más que proporcionar información sobre su producto/servicio, es importante que vaya detrás de esto. Transmita información valiosa a sus clientes a través de todas las publicaciones.
Con la ejecución del marketing puede medir el progreso, como cuántas personas visitan sus perfiles de redes sociales. De esta forma puede analizar si el plan de marketing tiene sentido. Aquí hay algunas cosas importantes que debe tener en cuenta al usar las redes sociales.
Revele información honesta sobre sus productos

Proporcione a sus clientes información útil

Responda a las preguntas que el cliente haga

Conecte todas sus plataformas de redes sociales

Mantenga un registro de su progreso

Póngase en contacto con sus clientes, analice sus problemas y bríndeles una solución
Aquí hay algunas tácticas más que pueden usarse junto con las tácticas que ya usa.
Solicite que sus amigos, familiares, colegas y clientes compartan su contenido web o páginas

Diseñar una

Home Page

que incluya contenido valioso

Incluya su firma en los correos electrónicos que envíe a sus clientes.

Esto se ve profesional.

 

Si fue inspirado por alguien, y eventualmente encuentra el éxito, úselo para ayudar a alguien más.

Use los nombres y enlaces de personas populares en sus artículos o publicaciones, pero asegúrese de dar crédito al autor original.

Pregúntele a su audiencia qué les encanta que les ofrezcan

Vigile a sus competidores

Agregue más contenido a su sitio web, como vídeos, audios y fotografías

Hable sobre el producto/servicio que ofrece entre sus amigos y familiares

Realice donaciones y encuestas

Hable sobre el producto/servicio que ofrece entre sus amigos y familiares.
Si le gusta este artículo, y tiene un comentario o sugerencia para nosotros, por favor comente a continuación o envíenos un mensaje. ¡Nos encantaría saber de usted!
Para ver más artículos sobre estos temas u otros, siga visitando Latino Gringos ™. Asegúrese de seguirnos en nuestro Instagram o Facebook para saber cuándo cargamos nuevos artículos o videos.
Si conoces a alguien que pueda beneficiarse de nuestros artículos, incluso si no son latinos, compártelo con ellos. Amamos a nuestra comunidad latina, pero también nos gusta ayudar a cualquiera que la necesite.