Chilled Cucumber Soup
Makes 4 servings(3/4 Cup Per Serving)
1 Large cucumber, peeled and coarsely chopped
3/4 cup reduced-fat or regular sour cream
1/4 cup packed fresh dill
1/2 teaspoon salt (optional)
1/8 teaspoon white pepper (optional)
1/ half cups of reduced-sodium chicken or vegetable broth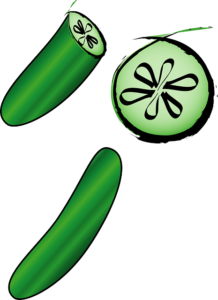 1 Place cucumber in food processor; process until finely chopped. Add sour cream, dill, salt pepper, if desired; process until fairly smooth.
2 Transfer mixture to large bowl; stir in broth. Cover and chill at least 2 hours or up to 24 hours.
If you like this article, have a comment or suggestion for us, please comment below or send us a message. We would love to hear from you!
To see more articles about these topics or others, keep coming back to Latino Gringos™. Make sure to follow us on our Instagram  or Facebook to know when we upload new articles or videos.
If you know anyone that might benefit from our articles, even if they are not Latino, please share it with them. We love our Latino community, but also like helping anyone that needs it.